Michael Gruen Talks Failure, Success In Entrepreneurship: 'If They Hate You, They Still Know Your Name'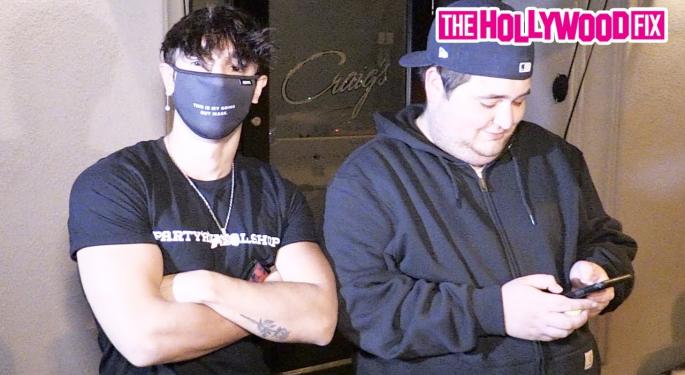 Michael Gruen is an American entrepreneur, avid angel investor, consultant and media personality.
Called "one of the most mysterious, obnoxious, interesting humans who ever walked the world," by Barstool Sports founder Dave Portnoy, Gruen is heralded for his network of celebrities.
Gruen spoke about his origins in a conversation with Benzinga as well as tips for scaling networks to grow brands. The following is part three of an exclusive series on Gruen.
Keeping It Real: When you're running a business, getting to the truth quickly is paramount.
That's according to Gruen, who suggests it's difficult for stakeholders to make changes on the basis of secondhand accounts.
"I always want people to hear things from the source," the young entrepreneur said.
"'I heard this from X person' is not as impactful as if you hear it from the person saying it."
For example, in a discussion on effective ways to deal with criticism, Gruen talked about impacting progress among media agents and talent.
"Agents always go, '[the] company said no because X, Y, and Z.' I show them the emails where the company said no. I want them to see it because that's how they'll improve — they'll never learn by you telling them verbally."
Recognition Versus Conversion: Too often, media personalities receive flair over their follower counts. That's because high follower counts can symbolize popularity and leverage.
To Gruen, however, follower counts aren't that important.
"I care about who follows me; when I go down the list of who follows me and it's one of the biggest executives in the world, that matters," Gruen said. "I don't care if I have 100,000 or 500,000 followers — it doesn't matter."
Instead, what's more important is conversion: motivating followers to act or make change.
"I have friends that have 1 million followers and convert better than friends with 20 million followers. It's about who follows you and engages with your stuff."
His approach has paid off. Whenever Gruen makes an introduction or motivates action, he said the response is positive.
"If I make an intro, everybody replies," he said in a reference to a conversation with Anthony Scaramucci, a mentor.
"I asked why [he responded] and he said, 'when Michael texts me, I drop everything I'm doing because it's always something crazy and funny.'"
Always Be Closing: Human psychology can make it easy to mistake motion for progress.
In a tweet last week, Gruen expressed the importance of time management: "a lot of young entrepreneurs think a busy call calendar means they are ballers. It actually (usually) means you aren't able to delegate/don't have the resources to do so.
"The most successful people I know have significant flexibility with scheduling."
A delusion of success is the result of short-term "ego-bumps," Gruen said.
What's important is identifying a vision and working feverishly at it. Mistakes are OK too, he said, as long as you're making an impact.
"The real trick? Never leave a room where the other guy doesn't have an opinion," he said.
"If they hate you, they still know your name, and they still remember you, and think of you. If you make no impact and walk away, they won't know who the hell you are."
When in doubt, Gruen adds, crack some jokes; do something to stand out.
"People don't forget me because I'm doing things that are memorable, both good and bad. Being memorable is so important in networking because you have one shot, one opportunity, like Eminem always said."
Just Do It: If one is ever at a yes or no juncture, the answer ought to be yes.
"A lot of times, people let themselves — because of fear — miss opportunities. If you're around a celebrity and you want to take a picture, do it because you don't know how long that moment will last."
This methodology has unlocked access to high-level conversations, said Gruen.
"I met the Winklevosses when they were walking outside of a restaurant," he said. "I never kept in touch, then a year later I started working with them and they were like, 'aren't you the guy we met like a year ago?'"
The Winklevosses remembered Gruen because he was memorable and fearless in his effort to make an impact and build a network that converts, he said.
"The biggest thing is don't be vanilla ... I was on a call with a pretty large production company and they were trying to reach a celebrity friend. I made an intro on the spot and they were like, 'that never happens,'' he said.
"Doing it quickly makes the biggest impact."
In part four of this exclusive series, Benzinga will unpack wild stories from Gruen's past.
Photo: David Mazouz, left, with Michael Gruen.
View Comments and Join the Discussion!
Posted-In: Anthony Scaramucci Barstool Sports Dave Portnoy Michael Gruen WInklevoss CapitalExclusives Interview Best of Benzinga