#PreMarket Prep Guest List For The Week Of January 5, 2015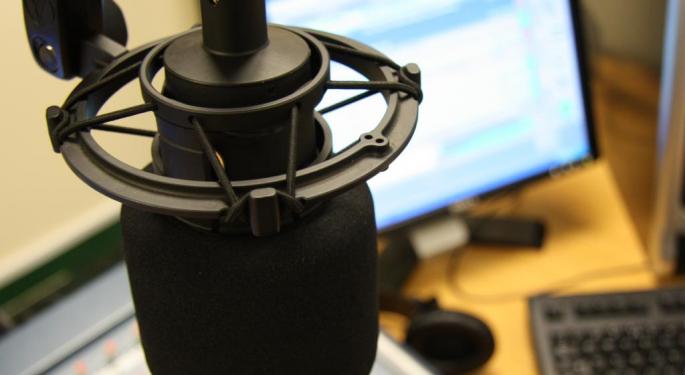 Equity analysts, fund managers and traders in forex, options and equities will all be featured guests on this week's #PreMarket Prep broadcast, sponsored by Marketfy.
Tune in at 8:00 am EST Monday-Friday here.
Monday, January 5, 8:20 a.m.
Jeffrey Hirsch (@AlmanacTrader), Editor-In-Chief of "The Stock Trader's Almanac"
A 25-year Wall Street veteran, Jeffrey Hirsch is also the editor-in-chief of the Seasonal Sector Trades and Almanac Investor eNewsletter, and author of "The Little Book of Stock Market Cycles" and "Super Boom: Why the Dow Will Hit 38,820 and How You Can Profit from It."
9 a.m.
Adam Sarhan (@adamsarhan), Founder and CEO of Sarhan Capital
Sarhan Capital, a boutique investment and advisory firm, strives to provide intelligent ideas that generate strong returns for its clients in all market environments. There are three primary services: asset management, institutional advisory and Independent research, which are rooted in an objective analysis of global capital markets and U.S. equities.
9:20 a.m.
Russell Rhoads (@RussellRhoads), Senior Instructor with the Options Institutes at the Chicago Board of Options Exchange
Russell Rhoads is a chartered financial analyst and joined the Institute in 2008 after a career as an investment analyst and trader with a variety of firms including Highland Capital Management, Caldwell & Orkin Investment Counsel, TradeLink Securities and Millenium Management. He is a financial author and editor, and has contributed to multiple magazines and edited several books for Wiley publishing.
Tuesday, January 6, 8:35 a.m.
Nic Chahine (@racernic), Creating income with options spreads
Nic Chahine joins the show every Tuesday to discuss the week's options outlook.
9 a.m.
Jason Goepfert (@sentimentrader), Founder and President of Sundial Capital Research
Sundial Capital Research is an award-winning institutional and retail research firm that focuses on objective measurement and research into investor sentiment of the stock, bond, currency and commodity markets.
9:20 a.m.
Lydia Idem Finkley (@faithmight), Forex Trader and Author of FaithMightFX.com
Lydia Idem Finkley has been investing in equities for 18 years and actively trading currencies for 7 years. With a special feel for sterling, Lydia trades GBP currency pairs exclusively, particularly the GBPUSD and EURGBP.
Wednesday, January 7, 8:35 a.m.
Fari Hamzei (@HamzeiAnalytics), Founder of Hamzei Analytics
Fari Hamzei joins the show every Wednesday, bringing his wealth of knowledge on aggressive equity options and index futures trends.
9 a.m.
Scott Redler (@RedDogT3), Chief Strategist at T3 Live and T3 Trading Group
Scott Redler has been trading equities for more than 10 years and has more recently received widespread recognition from the financial community for his insightful, pragmatic approach. He began his career as a broker and venture capitalist where he was able to facilitate relationships that led him into trading. Beginning his trading career at Broadway Trading in 1999, Scott moved on with Marc Sperling to Sperling Enterprises, LLC after establishing himself as one of the best young traders in the firm.
9:20 a.m.
Mark Martiak (@premieradvisor), Senior Wealth Strategist at Premier Wealth, First Allied Securities
Mark Martiak's 30-year career spans financial services, media and retail. At Premier Wealth Management, he serves individuals and institutional clients, with a special focus on the financial planning issues related to family offices, divorce, retirement, trust and estate planning.
Thursday, January 8, 8:35 a.m.
Harlan Pyan (@AllAboutTrends), Co-Founder of All About Trends
All About Trends is a subscription-based newsletter service focused on helping individuals secure consistent profits in the market by trading what they see, not what they think, hear or fear.
9 a.m.
Tom Sudkya (@LawsonKroeker), Portfolio Manager of the LK Balance Fund and President of Lawson Kroeker Investment Management
Tom Sudyka began his career as a portfolio manager with several large Midwest-based investment management companies. He served as a managing director and founding partner of BPI Global Asset Management prior to joining Lawson Kroeker in 1999. His investment decisions are guided by more than 45 years of investment management experience.
9:20 a.m.
Craig Erlam (@Craig_AlpariUK), Market Analyst at Alpari
Craig Erlam joined Alpari (UK) at the beginning of 2012 after four years in the financial services industry, including working at Goldman Sachs. Craig writes market commentary that regularly appears on websites including The Financial Times, Reuters, BBC, The Telegraph and FOX Business. He also provides insight and analysis for clients, which he posts daily on Twitter and the Alpari (UK) website. You can also find Craig on YouTube where he gives short market updates, including chart analysis.
Friday, January 9, 8:35 a.m.
Christian Tharp (@cmtstockcoach), Marketfy Maven and Author of "Five-Star Stock Watch"
Christian Tharp is a certified market technician. He has helped more than 2,500 beginner and advanced traders and investors around the world take control of their own financial futures.
9 a.m.
Andrew McDonald (@LifeSciAdvisors), CEO of LifeSci Index Partners
Andrew McDonald is a founding partner of LifeSci Advisors and LifeSci Capital. Prior to founding LifeSci, Andrew served as senior biotechnology analyst at Great Point Partners, a dedicated life science hedge fund. Prior to entering the financial services industry, Andrew was a medicinal chemist at Cytokinetics from 2001-2004, where he discovered and developed a promising anti-cancer agent now in clinical trials.
9:20 a.m.
Todd Wenning ( @ToddWenning), Morningstar Equity Analyst
Since 2011, Todd Wenning has been an equity analyst with Morningstar, where he covers companies in the basic materials, industrial and consumer sectors. He also heads up Morningstar's equity stewardship methodology and writes a monthly column on small cap investing. He's a CFA chartholder and a member of the CFA Society of Chicago.
Image credit: Curtis Kennington, Flickr
Posted-In: Adam Sarhan Benzinga #PreMarket Prep Christian Tharp Fari Hamzei Harlan Pyan Jeffrey HirschPre-Market Outlook Interview Best of Benzinga
View Comments and Join the Discussion!