#PreMarket Prep Guest List For The Week Of December 22, 2014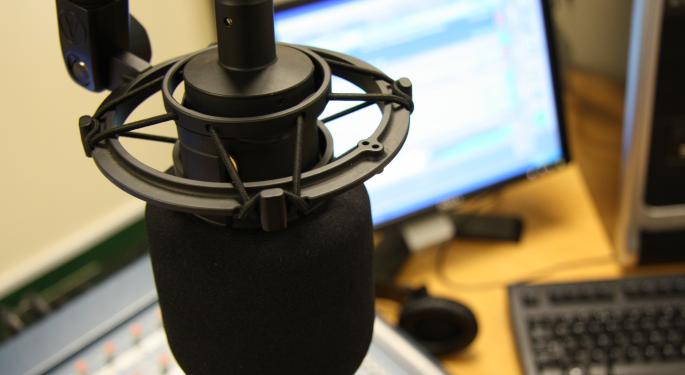 Brian Kelly, Curtis Erickson and Jerremy Newsome will all be guests on this shortened week of Benzinga's #PreMarket Prep broadcast, sponsored by Nadex.
Be sure to tune in at 8:00 am EST Monday-Friday here to tune in to the exciting show.
Don't miss our #FedForecast2015 event either!
You can learn more about that here.
Monday, December 22, 8:35 a.m.
Jonathan Corpina (@JonathanCorpina), Senior Managing Partner at Meridian Equity Partners
Jonathan Corpina manages trading and sales on the Meridian NYSE trading desk. A NYSE member since 2001, Corpina is an elected executive floor governor, president of the Organization of Independent Floor Brokers and a board member of the Floor Members Emergency Fund.
9 a.m.
Dan Cook (@Nadex_US), Director of Business Development at Nadex
Dan Cook started trading equities in the 1990s before moving into futures and currencies in the 2000s. He's worked with hundreds of individuals as a coach and mentor utilizing a technical approach to the markets with an absolute focus on risk management.
9:20 a.m.
Rev. Emmanuel Lemelson (@Lemelson), Chief Investment Officer of Lemelson Capital Management
Rev. Emmanuel Lemelson is the founder and president of the Lantern Foundation and also the Chief Investment Officer of Lemelson Capital Management. He writes extensively on the psychology of investment policy as well as on the ethics of contemporary legal and economic issues and has been quoted in USA Today, TheStreet, ValueWalk, Seeking Alpha and countless other places.
Tuesday, December 23, 8:35 a.m.
Nic Chahine (@racernic), Creating income with options spreads
Nic Chahine joins the show every Tuesday to discuss the week's options outlook.
9 a.m.
Jerremy Newsome (@newsomenuggets), CEO of RealLifeTrading.com
Jerremy Newsome is a 26-year-old trader and CEO of Real Life Trading. He used to have a college radio show called The Crockpot, and has done stand-up comedy and Brazilian jiu jitsu since he was 16.
9:20 a.m.
Curtis Erickson (@CurtisErickson), CEO of Erickson Wealth & Tax Management
Since 1986, Curtis has been working with Seattle area clients, real estate and small businesses on how to improve their financial future. He is simultaneously a CPA certified tax coach and a no commission Registered Investment Advisor. Curtis is a co-advisor with Mark Matson of Matson Money. Matson Money has approximately 400 billion in assets under management using globally diversified structured index funds.
Wednesday, December 24, 8:35 a.m.
Fari Hamzei (@HamzeiAnalytics), Founder of Hamzei Analytics
Fari Hamzei joins the show every Wednesday, bringing his wealth of knowledge on aggressive equity options and index futures trends.
9 a.m.
Shailesh Kumar (@arohan), Author of the Value Stock Guide
Shailesh Kumar is a long-term value investor specializing in smaller undervalued companies with a possible catalyst in the future. He runs the site Value Stock Guide and manages a real money portfolio that reflects the picks and ideas recommended to the members.
9:20 a.m.
Nate Tobik (@oddballstocks), Investor and Founder of CompleteBankData.com
CompleteBankData is a place for information on banks, banking institutions and bank-holding companies. Nate Tobik also runs oddballstocks.com, an investment blog that uses research from CompleteBankData.com.
Friday, December 26, 8:35 a.m.
Ezra Rapoport (@HFBondsTrader), Trader and Head of Automated Strategy & Development for Flammarion Capital
Ezra Rapoport is a high-frequency trader in futures and U.S. Treasury markets. He has traded for some of world's largest sell-side institutions in addition to several well-respected hedge funds. In addition to being a full-time trader, he is an active proponent of increased automation in markets and promoting the availability of automation to all market participants large, small, and retail.
9 a.m.
Brian Kelly (@BKBrianKelly), Founder and Managing Member of Brian Kelly Capital
Brian Kelly Capital LLC is a global macro investment firm catering to high net worth individuals, family offices and institutions. Brian Kelly has more than 19 years of investment experience trading U.S. and international equities, foreign currency, options, futures, metals and commodities. He has traded for many of the largest hedge funds, pension funds and mutual funds.
9:20 a.m.
Sean Udall (@UdallTechStrat), the Tech Stock Strategist
After nearly doubling his money on NVLS Systems in the early 1990s, Sean Udall has been hooked on tech stocks ever since. He has more than 20 years of experience working for some of the biggest firms in the country (Morgan Stanley, Salomon Smith Barney), managing over $350 million in client assets, and writing prolific content on the tech sector.
Image credit: Curtis Kennington, Flickr
Posted-In: Benzinga #PreMarket Prep Brian Kelly Curtis Erickson Fari Hamzei Jerremy NewsomeExclusives Pre-Market Outlook Interview Best of Benzinga
View Comments and Join the Discussion!