Exclusive: Tibco CEO Ranadivé On Spotfire And Tableau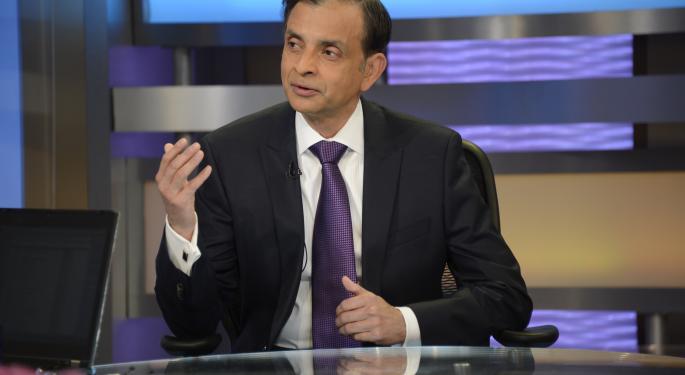 In an interview with Benzinga, Tibco Software Inc. (NASDAQ: TIBX) CEO Vivek Ranadivé discussed the future of Spotfire.
The company's growth disappointed investors last quarter, as headwinds from competition kicked in. Ranadive explained the situation.
"We have put 19 companies out of business… and now we ran into Tableau (NYSE: DATA)," began Ranadivé.
"Companies like Tableau will eventually have taken what we do, which is having an enterprise salesforce, being able to integrate with other applications and then ultimately being able to scale. So, we know that over the medium term, the long term, we win this battle."
Making Purchases Easy
Ranadivé explained that, in the short term, the only advantage Tableau has is its software is easy to buy: A user simply calls the company, gives their credit card and is ready to go. Tibco,on the other hand, has a cumbersome sales process that makes it hard to consume.
The transition is expected to take six months.
Related: Whitney Tilson: 76% Chance Herbalife Will Fail
"On one hand we are making it a lot easier to consume our product," Ranadivé noted, "but then on the other hand we are also making sure that we provide all of the marketing and enablement and pricing that goes with it and even goes beyond Tableau."
Working The Pyramid
On top of making the product easier to consume at what he calls the bottom layer of the pyramid (small business), Ranadivé is "doubling down" on the company's core: enterprise (top layer of the pyramid).
In the past, Ranadivé has emphasised to Benzinga that the company has a massive opportunity to sell Spotfire to Tibco's infrastructure customers.
Emphasising why investors should bet their dollars with this company, he stated, "When I was smaller I had companies like Vitria and Webmethods that came at us from the top and appeared to grab a lot of momentum, but then over the course of the time they disappeared."
Note: This is the first of a three-part series. Up Next: Ranadivé's comments on market valuation and other business segments.
Posted-In: software Spotfire Technology Vivek RanadiveEntrepreneurship Tech Interview Best of Benzinga
View Comments and Join the Discussion!