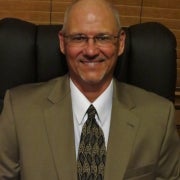 Marketfy
Marketfy is a marketplace that brings together the top financial tools, trade alerts, chat rooms & education in order to help traders enhance their trading strategy.
Find this author's products on Marketfy
Gary Kwapik
Marketfy Maven
About
Gary's entry into the trading realm began in 1986 as a Registered Rep. Over the 18 years that followed, he helped his clients navigate many market swings such as the '87 crash, Asian Crisis, two Gulf Wars and the Dot-Com-Go-Go era by using technical analysis. In the mid 2000's he retired his Registered Rep license to focus on trading using his unique charting/timing methods for stocks and options. Gary has been using technical analysis for over 25 years and believes in the top down approach which includes using several time frames along with a volatility break-out method to reveal specific entry and exit points for short to medium term stock and option trades. Along with his passion for trading, Gary is an avid golfer and has recently developed an interest in fly fishing.