The True Test Of The Oil Market Recovery Comes This Summer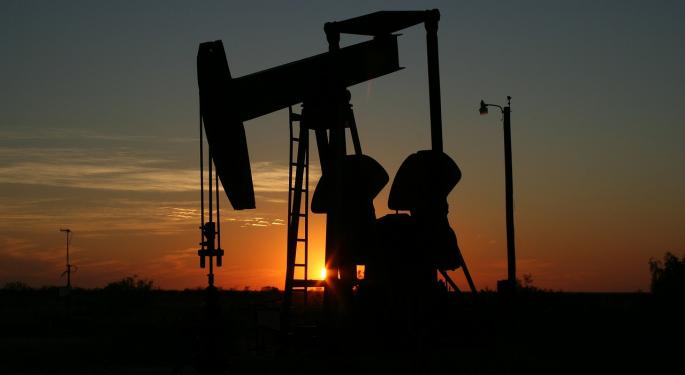 The global oil market has clearly stabilized in the past year. Many investors looking to profit off of the rebound in oil and oil stocks saw the OPEC production cut deal in December as the last remaining green light for the industry. However, WTI crude oil is up only 1.4 percent in the past two months.
What's behind sluggish crude prices?
According to Reuters analyst John Kemp, oil companies and investors may be watching and waiting to see how the crucial summer months play out before piling into oil.
"U.S. refineries normally increase their crude consumption sharply during the third quarter to meet string demand from motorists during the summer driving season," Kemp explains.
He says that between July and September, U.S. refineries typically see an 840,000 bpd increase in inputs.
Kemp says Q3 is also when Saudi Arabia and Iraq typically boost internal oil consumption during the hottest time of the year.
Related Link: Drivers Beware: Experts Say Gas Prices Just Hit A Bottom
Another concurrent Q3 factor is maintenance season for North Sea crude producers. Most producers typically close up shop during that same time period to perform routine upkeep, reducing the output of Brent crude oil.
"The seasonal increase in consumption and reduction in output could combine to produce a particularly sharp draw down in crude stocks over the three months from July to September," Kemp concludes.
In other words, investors may be watching for confirmation that OPEC's efforts will actually be taking a significant bite out of the global oil glut. If not, optimism about further recovery in oil prices could evaporate.
From July 1 to September 30 of last year, WTI prices fell 2.6 percent and the United States Oil Fund LP (ETF) (NYSE: USO) plummeted 7.2 percent.
Posted-In: Crude Oil John Kemp OPECSpecialty ETFs Commodities Markets Trading Ideas ETFs Best of Benzinga
View Comments and Join the Discussion!