The Perils Of High-Frequency Trading For The Uninitiated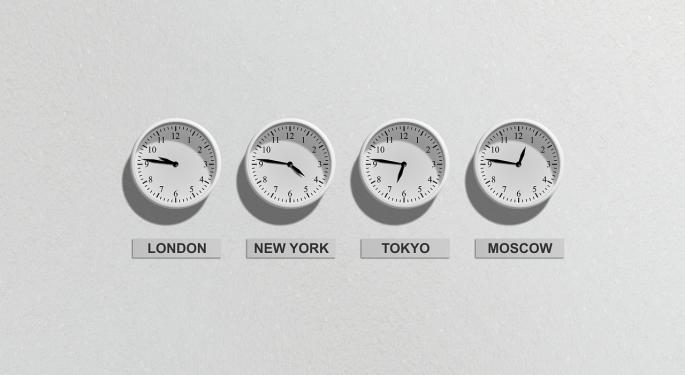 Bradley "Brad" Katsuyama, co-founder and CEO of the Investors Exchange (IEX), featured prominently in bestselling financial author Michael Lewis' book on high-frequency trading, "Flash Boys." Katsuyama was on this week's edition of Wall Street Week to discuss how high-frequency trading affects mostly every financial market participant.
The Effect
"I think, if you are looking to buy a hundred shares of Microsoft, there is not a lot that can come in between that trade, you and the market," Katsuyama said. "But, I think if you are invested in an asset manager that's pooling funds and they are looking to buy 10 million Microsoft, it absolutely can have an effect."
Related Link: 5 NASDAQ Financial Stocks With The Highest ROI
How Does It Work?
Katsuyama was asked to explain specifically what high-frequency traders do that asset managers and high-volume investors deem unfair. He replied, "There is a couple of different things that are happening in the market. I'll try to explain one of them. So, one of the things – and this kind of happened to me, and was the focus of 'Flash Boys,' which was the book Michael Lewis wrote – is this idea that if I am trying to buy 100,000 shares of a stock and I see 100,000 shares offered at $21 on my screen – so, I can see that offer for a 100,000 on my screen.
"And I type into my computer, 'I want to buy 100,000 shares XYZ, $21, go,' when that order gets out to the market, I could actually only buy 50,000 or 60,000 shares of the 100 that I saw on my screen. And it's because there isn't just one exchange. A lot of people think New York Stock Exchange, NASDAQ – there's one or two exchanges. But actually, there is 11 exchanges, those exchanges are located physically in different buildings."
He continued, "So, me trying to buy 100,000 shares I see on my screen is actually 5,000 shares offered at one exchange, 10,000 at another, 20,000 here, all adds up to 100,000 shares. I am trying to access liquidity at 11 different exchanges located in different geographies and my orders when I send them out to these exchanges are arriving at different time, because they are physically in different places.
"And this where it gets a little bit deeper; most high-frequency traders look at the world in terms of microseconds, millionths of a second, and they are picking up a signal from the first exchange that I arrive at – there is a buyer of XYZ stock and they are racing me to the other exchanges," Katsuyama concluded.
Image Credit: Public Domain
View Comments and Join the Discussion!
Posted-In: Brad Katsuyama Investors Exchange Michael Lewis MicrosoftAnalyst Color Short Ideas Media Trading Ideas Best of Benzinga