What Triggered Mizuho Securities To Initiate Coverage On Facebook With A $104 PT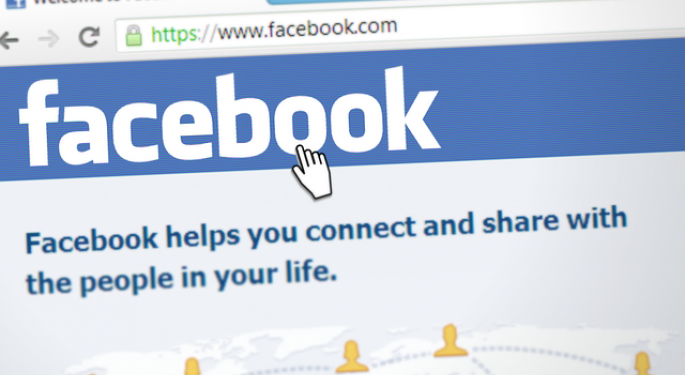 Neil Doshi, Internet analyst at Mizuho Securities, published a research report to clients on Friday in which he initiated coverage on Facebook Inc (NASDAQ: FB) with a Buy rating and $104 price target.
Doshi was on CNBC recently to explain the reasoning behind the rating and why Mizuho initiated a coverage on the stock right now when its trading near all-time high.
Lots Of Incremental Upside
"It's kind of interesting, I mean, stocks hit a big run, but we think there's a lot more upside potential," Doshi began. "Just look at Instagram alone; Instagram has about 300 million users. We think, even if you see no growth on that user base and you take a 80 percent haircut to Facebook's mobile ARPU – average revenue per user – that could be a billion dollar business. We think that this could be even more than a billion dollar business and there's a lot of incremental upside to Facebook still to go."
Related Link: Facebook Takes Steps Toward Streaming TV
The Trigger
Doshi was asked if there is some new trigger for Facebook that led Mizuho to initiate a coverage on it right now. He replied, "We actually did a survey of a thousand mobile users, and we found that 27 percent of users are now watching more videos on Facebook than they are on YouTube. That's kind of an inflection point.
"Video on Facebook is just about a year old. So, to see the 25 percent of people shift their viewing from YouTube to Facebook. Online video could be another big lever of growth just for Facebook as well. So, we think there's a lot of incremental opportunity happening, and we are starting to see them put more money behind their products and their services for these advertising businesses," Doshi concluded.
Image Credit: Public Domain
Posted-In: CNBC Mizuho Securities Neil Doshi YouTubeAnalyst Color Tech Media
View Comments and Join the Discussion!