Using Technology to Improve Business Security
Your business is one of your most valuable assets. You have put a lot of hard work and dedication into creating a successful company. Therefore it makes sense that you'd want to keep it protected. Large businesses face all kinds of threats both online and offline.
The good news is, while thieves and fraudsters may have become more intelligent over the years, so has technology. There are various pieces of technology designed with large business security in mind. Video management software is just one thing your business should be utilising.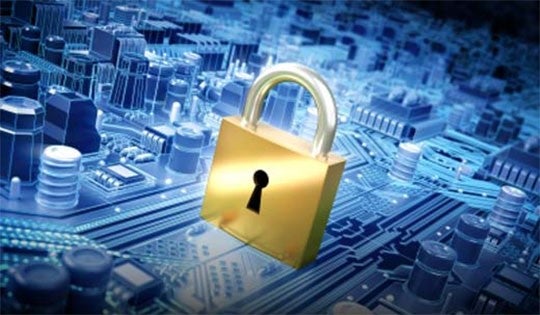 Improving your video surveillance
While online threats have become one of the most common risks to businesses, you shouldn't forget the offline risks. Your business premises are a potential target for both thieves and vandals. Therefore a good video surveillance system is recommended. Small businesses might be able to get away with one or two cameras and minimum monitoring, larger businesses need a more sophisticated system such as Video management software provided by Nice system- That is where the right software can help.
Providing advanced features, the right software can alert you to any activity you should be aware of, making it easy to keep track of multiple cameras. You will be alerted to any potential security breaches as they happen. Having this kind of software in place allows you to get away with just one or two security personnel to maintain the system.
Protecting yourself against online threats
Online cyber-attacks are a real threat to large businesses. They can be a lot harder to prevent than offline security threats due to how sophisticated hackers and online fraudsters are becoming. Every time new security technology is developed, criminals are finding ways to overcome it. It is a never ending battle which makes it essential for large businesses to stay on top of their online security. As reported by LifeHacker, a survey carried out in 2013 showed that 78% of large businesses experienced a security threat from an unauthorised outsider.
There are a number of ways you can use online technology to your advantage. If you make use of online data storage, be sure you are using a protected, private system. The public Cloud should definitely be avoided as it does not provide much in the way of privacy. The private Cloud may come at a cost, but it is cheaper than falling victim to online fraud. Larger businesses handle a lot of data and you need to make sure it doesn't fall into the wrong hands.
SSL encryption technology is also something your website should be utilising. This helps to ensure that transactions made on your site are 100% protected. It is worth making sure you are currently using the latest 128 bit SSL encryption software.
These are just some of the technology you can use to keep your business protected. Taking care of both your online and offline security should be a top priority. When it comes to the security of your company, you need to make sure you are investing in the highest quality, most advanced technology. If you don't, you could find yourself on the wrong side of the law if your customer/client details are breached.
The following article is from one of our external contributors. It does not represent the opinion of Benzinga and has not been edited.
View Comments and Join the Discussion!