Sacramento Retail Sector's Journey to Recovery Still a Bumpy Ride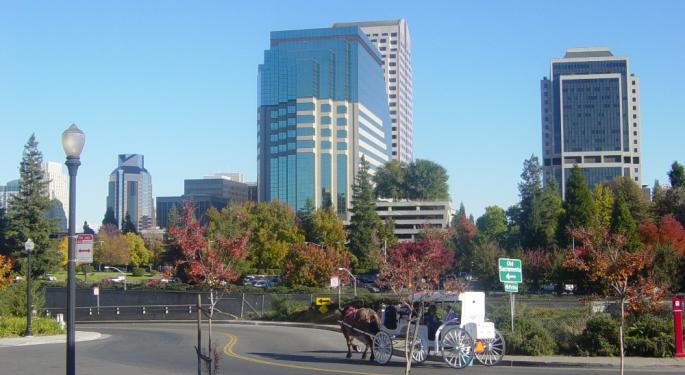 Sacramento's retail sector is on its road to recovery, albeit running into a few bumps along the way, a report on the Sacramento Business Journal said.
The report said that the Class A shopping centers and strip malls are doing particularly well in the space, but sales are a bit sluggish for Class B and C retail spaces, which are "still struggling to find tenants."
It noted that overall vacancy has declined from April to June this year to 10.9 percent, representing a steady improvement for the last three years.
"Overall, there are many positive signs in the market," the report said.
It added that developers of shopping centers are in talks with potential tenants and that an upcoming new arena in downtown Sacramento is gathering new prospects as well.
The new arena will be located at the site of the Downtown Plaza and will serve as a new home for the Sacramento Kings and a number of retail establishment and offices. Demolition for the Downtown Plaza has already started, according to the Merced Sun-Star.
The report also noted that retail investors are looking at midtown Sacramento where new residential constructions are located.
Developments are yet to be seen in Sacramento's retail segment, but as housing starts rise in surrounding neighborhoods, the sector's recovery will eventually even out. Brokers looking for investors in Sacramento's retail segment could take advantage of real estate technologies like online virtual tours to market vacant commercial real estate spaces.
RealBiz Media Group, Inc. (OTCQB: RBIZ), a digital company headquartered in Fort Lauderdale, Florida, offers virtual tour platforms for real estate agents and brokers to help them sell or lease retail spaces to potential investors.
Its product Nestbuilder Agent, for instance, is a video marketing platform that agents can use to show off properties to investors. The platform, which is an agent-facing component of consumer site Nestbuilder.com, give agents the ability to promote properties, build their brands and set up community events "all populated utilizing automatically-generated, custom-tailored home listing Agent Video Reels which they can syndicate to clients through social media venues and email," the company said in a press release.
"At the core of this agent social media platform is the company's proprietary real-time video creation technology which gives agents access to diverse video offerings and personalized push content marketing solutions designed to drive consumers to their Online Video Channel, with agent membership starting as low as $10 per month," the company said of the platform.
The preceding article is from one of our external contributors. It does not represent the opinion of Benzinga and has not been edited.
View Comments and Join the Discussion!