Commodities Investing Evolves With This ETF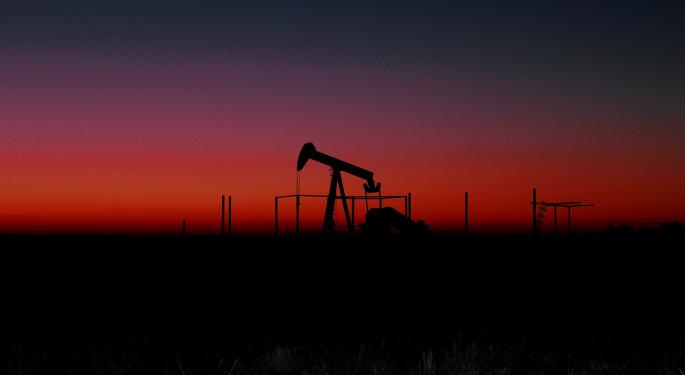 With inflation ticking higher and the dollar still lethargic, the current environment is favorable for commodities. Investors considering exchange traded funds as a way of accessing commodities should remember an important point: Traditional commodities ETFs are usually long-only funds.
That strategy works when the commodities in the basket in question are rising, but not all commodities rise in unison. The Direxion Auspice Broad Commodity Strategy ETF (NYSE: COM) offers investors an evolved approach to this asset class.
COM, which is just over a year old, "allows investors to take advantage of rising commodity prices, in addition to mitigating risk by going flat (cash) when individual commodities are experiencing downward trends. It seeks to potentially provide commodity investment returns with lower risk characteristics than long-only commodity strategies," according to Direxion.
What Happened
A long-only strategy, just as with equities, can expose investors to commodities that have already experienced significant price appreciation and some laggards as well. For example, industrial and precious metals were commodities leaders last year. While gold is performing well this year, the same is not true of copper and COM is currently flat copper, gold and silver.
Why It's Important
The long/flat strategy featured by COM has its advantages.
"Commodity returns are typically cyclical and sporadic," said Direxion. "Individual commodity subsectors tend to perform dissimilarly in different market environments."
Additionally, a couple of dramatic retrenchments among the components of a long-only commodities fund can hamper its returns. COM aims to diminish that particular risk.
What's Next
While COM is currently flat natural gas, the fund is levered to the recent resurgence among energy commodities with long exposure to crude oil, gasoline and heating oil. Strength in agriculture commodities would also be a boon for COM, as the fund is long corn, cotton, soybeans and wheat.
COM uses a "monthly rebalance based on risk reduction where the allocation of individual components is reduced if volatility exceeds certain predetermined risk levels," according to Direxion.
Related Links:
A Fast-Growing International ETF
View Comments and Join the Discussion!
Posted-In: direxionLong Ideas Specialty ETFs Commodities Markets Trading Ideas ETFs Best of Benzinga