An Avenue For Emerging Markets Income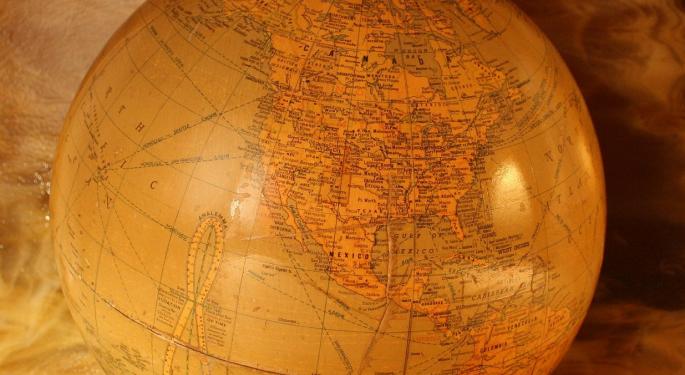 Emerging markets equities are soaring this year, extending a rebound that started last year. That theme extends to developing world dividend payers, which can serve as satellite, tactical positions for investors searching for income and some international portfolio diversity.
Conventional wisdom dictates that when equity markets slump, dividend stocks are usually less bad than their non-dividend counterparts. Assuming conventional wisdom is accurate, it is reasonable to say emerging markets investors are feeling let down by dividend exchange-traded funds.
While developing world equities and the related ETFs tumbled over the past few years, emerging markets dividend funds offered investors little shelter from that storm. In some cases, some previously favored emerging markets dividend ETFs delivered worse returns than traditional indexes of developing world stocks.
Seeking Emerging Markets Income With SDEM
The Global X MSCI SuperDividend Emerging Markets ETF (NYSE: SDEM) provides investors with a high-yield play on developing world stocks. However, there are trade-offs. SDEM hit an all-time high Monday and is up almost 7 percent year-to-date. That sounds impressive, but the MSCI Emerging Markets Index is higher by more than 12 percent.
SDEM tracks the MSCI Emerging Markets Top 50 Dividend Index, which features "50 of the highest yielding stocks in the emerging markets, potentially increasing a portfolio's yield," according to Global X.
SDEM does deliver on the yield promise with a trailing 12-month dividend yield of almost 4.7 percent, which is more than double what is found in many traditional, diversified emerging markets ETFs. Speaking of diversity, SDEM is not that at least in terms of number of holdings. SDEM holds just 50 stocks while many standard broad emerging markets ETFs hold several hundred issues.
SDEM's Geographical And Sector Exposure
At the end of last year, South Africa, Taiwan and Brazil combined for about 45 percent of SDEM's geographic weight. China and Russia, two of the other staples of emerging markets dividend ETFs, combined for about 18.3 percent.
Many of the most notable emerging markets dividend payers hail from the financial services sector, a trend SDEM reflects with an almost 31 percent weight to that sector. Emerging markets utilities are often credible dividend plays as are their developed market peers and SDEM devotes 14.3 percent to that group.
SDEM is up 18.8 percent over the past year.
Related Links:
No Energy Enthusiasm For This ETF
Posted-In: Long Ideas News Dividends Dividends Emerging Markets Specialty ETFs Emerging Market ETFs Intraday Update Best of Benzinga
View Comments and Join the Discussion!