A Tactical Active ETF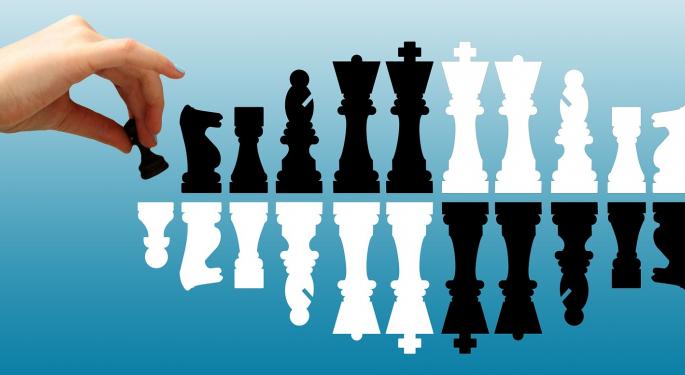 Actively managed exchange-traded funds are a small but growing corner of the broader ETF universe. One such fund experiencing this growth is the Hull Tactical US ETF (NYSE: HTUS).
HTUS "utilizes an academic-based, quantitative approach combined with disciplined, discretionary management controls with the objective of achieving long-term capital appreciation for our shareholders," according to Chicago-based Hull Tactical Asset Allocation, LLC.
HTUS, which applies long/short strategies, aims to top the 60/40 S&P 500 & Citigroup 3-Month Treasury Bill, which is a 60/40 split of the S&P 500 Index and the Citigroup 3-Month U.S. Treasury Bill Index.
'Fund Of Funds'
"HTUS is a 'fund of fund' ETF in that it invests in other ETFs, both on the long and the short side, including leveraged and inverse ETFs. According to fund literature, the fund's goal is "to achieve long-term growth from investments in the U.S. equity and Treasury markets, independent of market direction," said Street One Financial Vice President Paul Weisbruch in a recent note.
HTUS can hold ETFs that track the S&P 500, including a current position in the SPDR S&P 500 ETF Trust (NYSE: SPY), "as well as leveraged ETFs or inverse ETFs that seek to deliver multiples, or the inverse, of the performance of the S&P 500," according to Hull.
Marked, Yet Quiet, Success
Somewhat quietly, HTUS has amassed nearly $101 million in assets under management since coming to market in June 2015. As Street One noted, that makes HTUS the second-largest long/short ETF on the market behind the First Trust Long/Short Equity ETF (NYSE: FTLS). FTLS had just over $136 million in assets under management as of March 16.
"We do not see any specific mentions of future ETF offerings planned by Hull, but based on the traction that HTUS has gained inside of a two-year period in terms of asset growth and recognition, it would not be surprising to see other products hit the market at some point," said Weisbruch.
HTUS charges 0.91 percent per year, or $91 on a $10,000 investment.
Related Links:
Right Place, Right Time For This Fixed Income ETF
View Comments and Join the Discussion!
Posted-In: active ETFsLong Ideas Broad U.S. Equity ETFs Specialty ETFs Top Stories Markets Trading Ideas ETFs Best of Benzinga