Mattress Market Cozying Up To Consolidation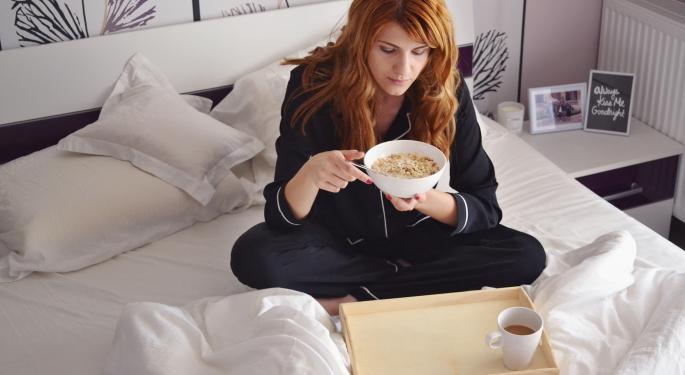 Tempur Sealy International Inc (NYSE: TPX) is plunging over 28 percent after it announced that it is severing ties with its biggest retailer.
Snapping Ties
Tempur Sealy said in a release that following a deadlock in the negotiations between it and Mattress Firm Holding Corp , it had issued termination notices for all of its brands to Mattress Firm as of January 27.
Mattress Firm Holdings had earlier notified its intention to terminate all contracts with Tempur Sealy in the United States, if the latter did not agree to considerable changes to the agreements between the companies, including economic concessions.
Tempur Sealy expects that it will stop doing business with Mattress Firm in the first quarter of 2017. Giving details of the ties, the company noted that its sales to Mattress Firm represented 21 percent of its total sales on a worldwide basis in 2016, although declining 11 percent year-over-year.
Mattress Firm was bought by South African retailer Steinhoff for $3.8 billion in 2016. Tempur Sealy clarified that all the other Steinhoff-owned entities represented less than 0.5 percent of its total sales in 2016.
Q4, FY Guidance
Tempur Sealy also announced preliminary fourth-quarter and full-year results. For the fourth quarter, the company expects to report earnings of $61 million to $63 million and adjusted EBITDA of $135 million to $138 million on net sales of $770 million.
The company expects full year 2016 earnings of $200 million to $202 million and adjusted EBITDA of $519 million to $522 million on an estimated 1 percent drop in revenues to $3.13 billion.
Analysts, on average, estimate net sales of $740.95 million for the fourth quarter and $3.1 billion for the year.
Consolidation In Mattress Industry
The mattress market has been on a consolidation mode in recent years. In November 2016, Mattress Firm announced a deal to buy Sleepy for $780 million. This deal was completed in February 2017.
Tempur Sealy itself is a product of the merger between Tempur-Pedic and Sealy for $228.6 million in cash. This deal was announced in September 2012.
Serta and Simmons, which were owned by AOT Beddings Super Holdings, were sold to Advent International for $3 billion in 2012. AOT, owned by Ares Management and the Ontario Teachers' Pension Plan, had picked up Serta in 2005 and Simmons in 2010.
According to estimates, in 2011 Serta had a 18.1 percent share of the U.S. mattress market, Sealy 17.8 percent, Simmons 15.8 percent, Tempur-Pedic 13.9 percent, Select Comfort Corp. (NASDAQ: SCSS) 4.7 percent and a slew of small companies, the remainder 30 percent. The market share calculated by Furniture Today was based on the dollar amount of sales. Estimates by Statistic Brian showed that in 2016, Sealy's share improved to 19 percent. Serta had a 16 percent share, Simmons 15 percent, Tempur-Pedic 12 percent, Select Comfort 5 percent and Others a 32 percent share. A combined Tempur Sealy, therefore, has a commanding 31 percent share.
Shares of Culp, Inc. (NYSE: CFI), a manufacturer of mattress and upholstery fabrics, have been broadly higher since 2009. In 2016, the stock gained roughly 46 percent, although it has shed a little over 9 percent in the year-to-date period. Roughly 60 percent of the sales is derived by selling mattress fabrics.
According to Culp's 2016 Annual report, its major customers for mattress fabric include SertaSimmons Bedding, Tempur + Sealy International (TSI) and Corsicana Bedding. The company also said Serta Simmons and Tempur Sealy accounted for roughly 23 percent and 11 percent, respectively, of its overall sales in 2016. In a consolidation-thirsty industry, for those eyeing vertical integration, Culp could be an attractive target.
At The Time Of Writing
Tempur Sealy was slumping 28.42 percent to $45.23.
Select Comfort was gaining 1.37 percent to $20.05.
Posted-In: Furniture Today Serta SimmonsEarnings M&A News Guidance Movers Trading Ideas Best of Benzinga
View Comments and Join the Discussion!