Best Real Estate Investing Courses For 2021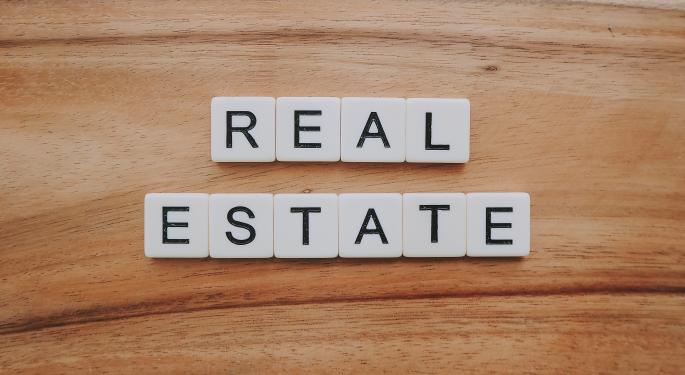 Real estate investing has been around for hundreds of years, but it's now more accessible than ever. You don't need to be a millionaire or have years of experience in real estate. With a little money, the drive to succeed, and a few courses under your belt, you too can become a real estate investor.
We've determined the best real estate investing courses for 2021 for you to consider.
Roofstock Academy
The Roofstock Academy is more than just a course. It's a coaching program that gives you the knowledge and experience to manage a real estate business from start to finish. In addition to analytical strategy, the program covers operations, management, and even exit strategies that matter.
Who Should Take It?
Anyone looking to level up their real estate investment experience and knowledge should consider Roofstock Academy. Roofstock offers a money-back guarantee and a $2,500 credit toward your Roofstock rental property purchases.
Flip2Freedom Academy
Not only is Flip2Freedom Academy instructional, it's filled with plenty of mentoring and support from the real estate investment community. You'll learn how to scale up and make the most of your humble beginnings. It's an 8-week course, and you'll learn a lot, helping you feel better prepared for the "real world" of real estate investing.
Who Should Take It?
Anyone looking to start their real estate investment portfolio without a lot of money or who feels too "wet behind the ears" should consider this course.
Apartment Investor Mastery
If you've dreamt of investing in an apartment and enjoying monthly cash flow, check out the Apartment Investor Mastery courses. Brad Sumrock offers a variety of courses for beginners and expert investors, helping everyone master the art of apartment investments.
Who Should Take It?
Sumrock offers several courses (some are even free), so there's a course for everyone. Whether you want to reposition your focus and gain larger profits, you desire personal mentoring, or you're just getting your feet wet, the Apartment Investor Mastery will help.
A Beginner's Introduction to Real Estate Investing
If you're looking for a free course to see if real estate investing is right for you, check out the Bigger Pockets' Beginner's Introduction to Real Estate Investing. This four-hour course (with 62 lessons) walks you through the basics and more to help you determine if real estate investing is right for you.
Who Should Take It?
Anyone who isn't sure if real estate investing is right for them should start here. Get a free crash course that will help you decide whether you're ready to dive in or if real estate investing isn't right for you.
The Real Estate Syndication Process
If you have your eye on commercial real estate investments, check out The Real Estate Syndication Process. You'll learn how to raise money from investors, so you can invest in commercial real estate. Whether you want to work on your own, with a partner, or with an entire corporation, this course will lay the groundwork for you.
Who Should Take It?
Anyone looking to invest in multi-family units, commercial buildings, or retail operations should take this course. You'll learn how to strike deals, how to communicate with investors, and how to leverage risk, so you make the most of your opportunities.
What to Look for in a Real Estate Investing Course
Before you choose a real estate investing course, know what to look for to ensure what you get out of it is what you require.
What Does It Teach?
No two investors have the same ideas or intentions. Look for real estate courses that focus on what you have in mind, whether it's residential real estate investments, commercial real estate, or both.
Who Is It For?
Some real estate investment courses are for beginners. They help you learn the ropes and figure out where to start. Others, however, are for the experts, the people who are already in the trenches but want to level up. Select courses that are right for your level of knowledge and experience.
What's the Cost?
Of course, cost matters. Some courses are free, and others can cost thousands of dollars. If you're just exploring, stick with the free or at least the cheaper courses on sites like Udemy. However, if you're intent on investing in real estate and have already covered the basics, you may want to invest in yourself and learn everything there is to know with a higher-valued course.
Find the Real Estate Course That's Right for You
Look around and read reviews! Seeing what others say about the courses you're considering will help you determine if a course is right for you. There are hundreds of real estate courses available at all price points and for all levels. Find the course that resonates with you and start—or continue—your journey in real estate investing.
After you have taken a course on real estate investing, get started in your search for a property by checking out the Roofstock Marketplace.
Photo by Precondo CA on Unsplash
View Comments and Join the Discussion!
Posted-In: RoofstockNews Real Estate