Exclusive: Alexion Responds To Government Probe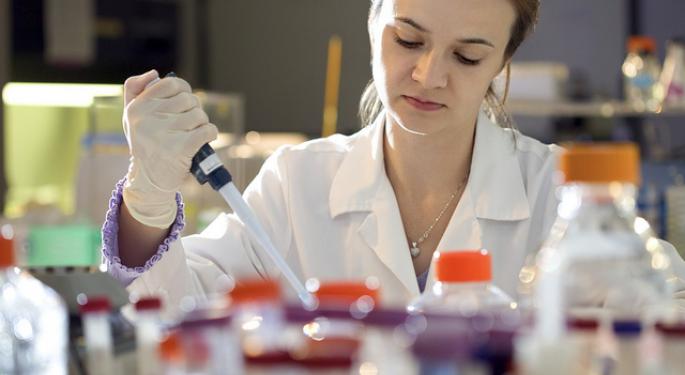 Alexion Pharmaceuticals, Inc. (NASDAQ: ALXN) shares plunged nearly 5 percent Thursday on news that it was under investigation by the U.S. Department of Health and Human Services' Office of Inspector General.
The HHS did not disclose the particulars of the "open and ongoing" probe, which was first reported by Bloomberg, but the office generally performs such investigations on fraud, abuse and waste in government health programs, such as Medicare and Medicaid.
Alexion told Benzinga the case relates to a December subpoena from the U.S. Attorney's Office for the District of Massachusetts previously disclosed by the company in a January 10-Q filing. The HHS is collaborating with the office and the Department of Justice on the inquiry.
"As a reminder and as previously disclosed, the U.S. Attorneys' Office requested documents relating generally to our support of 501(c)(3) organizations that provide financial assistance to Medicare patients taking drugs sold by Alexion, Alexion's provision of free drug to Medicare patients, and Alexion compliance policies and training materials concerning the anti-kickback statute or payments to any 501(c)(3) organization that provides financial assistance to Medicare patients," the spokesperson said. "Other companies have disclosed similar inquiries. We are cooperating with this inquiry and are responding to the subpoena."
The firm has not received records requests from the HHS regarding any other matter.
Alexion, which treats rare blood disorders with its main drug costing $500,000 to $700,000 per year, previously endured allegations of improper sales practices. The company is also under investigation by the U.S. Securities and Exchange Commission and Department of Justice for corrupt practices in Brazil.
The stock closed Thursday's trading down three percent for the day at $121.09.
Image credit: Flickr, Myfuture.com
Posted-In: News Legal Exclusives Best of Benzinga
View Comments and Join the Discussion!