Have you ever used You Need a Budget (YNAB), one of the most popular budgeting apps around? YNAB uses a suite of tools that allow you to gain a clearer picture of where you're spending your money and how much you owe. You can even assign a "job" to every dollar in your paycheck before you receive it to make sure that you stay on track with your financial goals.
While YNAB may be one of the oldest and most well-known personal financial management apps and you can tap into plenty of free and low-cost YNAB alternatives for both iPhone and Android. Consider installing one of our favorite YNAB alternatives.
Why YNAB May Not Be for You
Unfortunately, YNAB doesn't currently support two-factor authentication. If you travel frequently or use unsecured Wi-Fi often, you may be putting your banking information at risk. A few other reasons you might want to make the switch:
You're on a tight budget. YNAB is not a free app, though you can get a free trial for 34 days. You'll pay $6.99 a month to continue using the app after your trial period has ended. While this may not seem like a ton of money, it might not be a good idea to spend even that much if your family is on a very tight budget, especially when you can look into free apps that work just as well.
You want investing tools. You Need a Budget, as its name implies, focuses on budgeting and helping you create a budget to follow throughout the month. While YNAB does budgeting exceptionally well, it's also all the app does. If you're looking for a one-stop shop for your personal financial management, you'll want to choose another option.
You need two-factor authentication. Two-factor authentication is a type of security system that ensures that only you are able to access your data. With two-factor authentication, you'll receive a unique code via text or email whenever you log into your account or use a new device. Without this code, you can't get into your account.
What to Look for in an Alternative
With so many budgeting apps competing for your business, how can you tell if you're picking the right one for your needs? Some features you can search for when choosing a YNAB alternative include:
Access to a more complete suite of tools: While YNAB might be great for helping you create a budget, budgeting is only a small piece of the financial health puzzle. Look for an app that offers other types of personal finance services in addition to budgeting to help you get closer to your goals. For example, investing tools or an investing education center can assist you in opening an IRA after your household budget is under control, and bill pay or credit monitoring services can help you create a plan to finally pay off credit card debt once and for all.
Low price tag: If you know that you aren't putting away as much money as you should toward your eventual retirement or you're living paycheck to paycheck, it's time to take a serious look at your finances and identify areas where you can save more. If this is your situation, choose a free budgeting app. There are tons of highly-functional choices that don't require a monthly subscription fee.
Compatibility with multiple users: If you're married or living with dependents, you know firsthand that sticking to a budget is much different than when you were managing your money alone. Make budgeting a family affair by choosing an app that allows multiple users to log into a single account. This will give you location for all of your credit card, checking and savings account information and will help you and your family stay on the same page.
Our Picks for the Best YNAB Alternatives
Here's a list of our best free and low-cost YNAB alternatives.
Pricing
$1, $3, or $9 a month 1
Account Minimum
$0 for Personal Portfolio, Investment Account (Taxable Brokerage Account) and Bank Account
$1 for IRA and Custodial Accounts
Disclosure
Investment advisory services offered by Stash Investments LLC, an SEC registered investment adviser. Investing involves risk and investments may lose value. Holdings and performance are hypothetical. Nothing in this material should be construed as an offer, recommendation, or solicitation to buy or sell any security. All investments are subject to risk and may lose value. Bank Account Services provided by and Stash Visa Debit Card (Stock-Back® Card) issued by Green Dot Bank, Member FDIC, pursuant to a license from Visa U.S.A. Inc. Visa is a registered trademark of Visa International Service Association
1. Stash
Stash has 3 tiered plans from you to choose from. Stash Beginner is just $1 a month and is ideal for first-time budgeters and newbie investors.
For an additional $2 a month, you'll have the Stash Growth plan which is probably better suited for saving for the long haul. The last plan offered by Stash, Stash+ is $ 9 dollars per month. It's better for families and knowledgeable investors.
To get started, head over to Stash and download the app. It's compatible with both iOS and Android devices. From there, you'll be asked a few questions that will give insight into your financial goals. Then, you'll pick a plan, add money to your Stash account and you're well on your way to banking, budgeting and creating as many goals as you wish.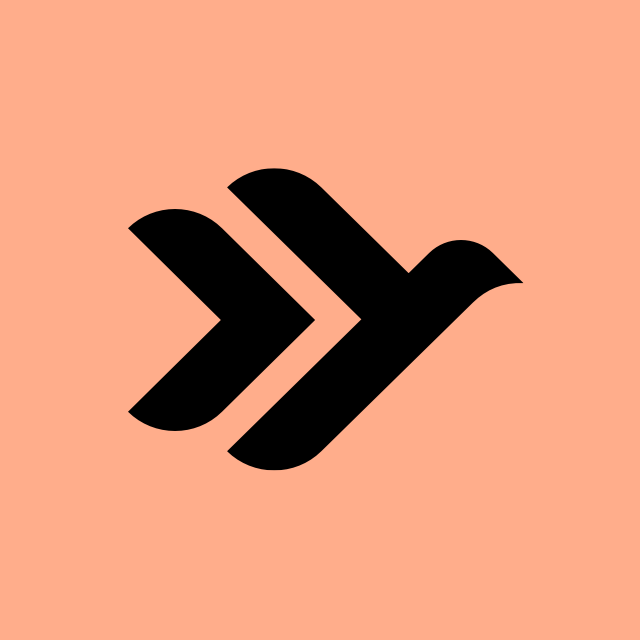 Pricing
Free for 14 days, then $8/month
2. Empower
Empower will float you up to $250 when you're in a jam. No interest, no late fees, no credit check.
Instead, Empower considers your bank account history and activity, recurring direct deposit and average monthly direct deposit to determine whether you're eligible to receive a cash advance. You can check your current eligibility right in the app.
Empower also offers an interest checking account with no overdraft fees. You can earn 0.01% APY on all your money with no account minimum. There's also an automatic savings account that funnels your money as it's deposited, as well as a spend tracking feature and smart recommendations to fine to your financial focus.
And you always have instant access to the money in all your accounts. Get started with Empower's money personality quiz to learn more about your relationship with money and how Empower can help.
3. Lunch Money
Lunch Money's monthly subscription costs $10 or you can opt for a yearlong $60 subscription. Lunch Money offers a unique multicurrency perk. No matter where you live in the world, you can track every dollar, euro or yen you spend. It all adds up in the currency you choose.
You can even link your wallet and track your cryptocurrency holdings in real time with your other assets!
Lunch Money supports over 90 currencies, and you can choose which currencies you'd like to use to track expenses. You can also switch currencies as much as you want. If you don't see your currency, Lunch Money will work to get it added!
Get started with a 14-day trial with Lunch Money.
4. PocketGuard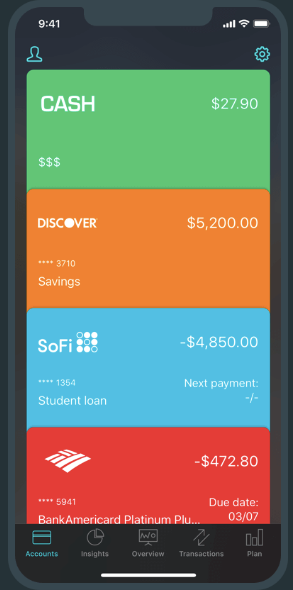 PocketGuard is a budgeting and saving app that aims to help users create and stick to a budget with money left over for investments and retirement accounts.
PocketGuard, a free app, offers many of the same tools that YNAB and Mint feature, including bill reminders and assistance that generates a budget based on your income. The app can even link with your investment accounts and credit cards and gives you a total picture of your finances in one convenient place.
The app also features a paid version at $34.99 per year, which offers more in-depth budgeting tools for less than the price of a year's subscription to YNAB.
PocketGuard isn't just about budgeting and investing. The app's developers also understand that spending responsibly is an important part of living. PocketGuard's "In My Pocket" feature shows you exactly what you have left over in your budget after you've finished allocating money to specific categories. This can be a useful tool for guilty spenders and those who have had overspending issues in the past.
Unlike YNAB, PocketGuard offers multi-factor authentication tools to keep your data safer. The app also employs high-level encryption security with 256-bit SSL — the same security layers used by some of the world's largest banking institutions. If you're budgeting on the go and you need to protect yourself when using public WiFi, PocketGuard has got your back.
5. GoodBudget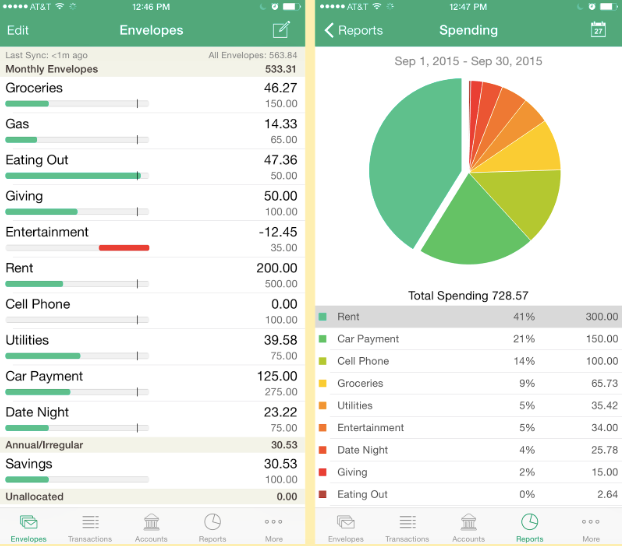 Like EveryDollar and YNAB, GoodBudget is based on the envelope system of budgeting. After you create an account, you can manually fill expense categories with the amount that you plan on spending for the month. As you deduct money and enter transactions, GoodBudget will use bar graph sand visuals to show you how much money you have remaining.
Unlike some competitors, GoodBudget does not automatically sync your transactions, so you'll have to enter them manually. If you want a streamlined and simple app, you may not mind taking the time to categorize your expenses.
GoodBudget is the perfect app for savers who need to get their family members on board with a budgeting program. For $5 a month, couples can subscribe to GoodBudget Plus, which allows an unlimited number of users to connect their devices and budget under a single household. This can be useful for those living with a partner or roommates, older children or dependents and married couples who share an income or joint checking account.
GoodBudget is a low-cost YNAB alternative that offers multi-device sync and essential money management tools.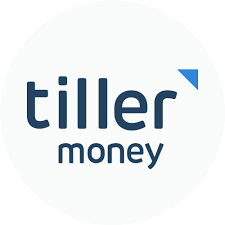 Pricing
FREE 30 day trial + $6.58/month
6. Tiller Money
Do you love using spreadsheets to manage money and data? Like YNAB's platform but wish it was more customizable? If you answered "yes" to either one of these questions, you'll love Tiller Money.
Tiller Money is not a mobile app. It's a powerful spreadsheet service that syncs your financial data and uses Google Sheets technology to update your budget, helps you build a spending plan and allocates money to specific expenses, all from your desktop computer. Tiller features compatibility with over 18,000 financial institutions, ranging from Visa to Vanguard.
This allows the system to provide you with a one-stop portfolio that features all of your debts, investments, income and expenses in a single, convenient place. From there, you can adjust your sheets to set spending and savings goals and let Tiller take care of the data, math and calculations.
At $5 a month, Tiller is comparable in price to YNAB, and the service focuses entirely on budgeting as well. However, if you're searching for a desktop-native, ad-free way to take more control over your finances, Tiller Money's connective AI and auto-import features give you a hands-off approach to tracking your spending.
Take Control of Your Money
Whether you're in college or a working professional balancing a career and raising a family, you can use a budget app. Even if you aren't in debt, creating a budget and sticking to it will allow you to save more toward retirement or other financial goals like owning a home or buying a new car.
Whether you use YNAB, Mint, another competitor or simple pencil and paper, sit down with your bank statements today and draft a budget for you and your family. Your future wallet will thank you!
Frequently Asked Questions
Can I use more than 1 budget on YNAB?
YNAB allows you to create unlimited budgets.
Answer Link
YNAB helps you to save, control spending and plan for the future by allocating your money into specific areas before you spend it.
Answer Link
Stash disclosures
Paid non-client endorsement. See Apple App Store and Google Play reviews. View important disclosures.
Investment advisory services offered by Stash Investments LLC, an SEC registered investment adviser. Investing involves risk and investments may lose value. Holdings and performance are hypothetical.
Nothing in this material should be construed as an offer, recommendation, or solicitation to buy or sell any security. All investments are subject to risk and may lose value.
Stash offers three plans, starting at just $1/month. For more information on each plan, visit our pricing page.
Stash Subscription fee starts at $1/ month. You'll also bear the standard fees and expenses reflected in the pricing of the ETFs in your account, plus fees for various ancillary services charged by Stash and the Custodian. Please see the Advisory Agreement for details. Other fees apply to the bank account. Please see the Deposit Account Agreement.
Bank Account Services provided by Green Dot Bank, Member FDIC