Want to jump straight to the quotes? Compare here and find the cheapest premium with the best coverage.
According to stats from Nationwide Insurance, about two out of three homes are underinsured. Most, if not all, of those underinsured homes, have a coinsurance clause in the homeowner's insurance policy that can cost the homeowner big money if there's a claim.
Get an Instant Home Insurance Quote
Tip: compare 2-3 companies
Best Home and Health Insurance for Coinsurance
Coinsurance means that you pay a percentage of the claim.
This might sound similar to co-payments, used in health insurance, or deductibles, used in nearly all types of insurance, but coinsurance has a very specific trigger in property insurance, like a home insurance policy.
To add further confusion to an already confusing term, coinsurance in property insurance and coinsurance in health insurance each have a different effect on how much of your claim is paid because of how the deductible is applied.
Let's try to untangle the coinsurance confusion. Here's how it works.
How It Works: Home Coinsurance
Because coinsurance has a different math effect for health insurance vs. home insurance, let's work with property insurance first.
For example, if you insured your average home for $300,000, it's a common assumption that your insurer will pay to rebuild your home if it burned down. Accidental fire is a covered claim on a homeowners insurance policy, so the claim will be covered. All that remains in question is the percentage of the claim that will be covered — and what if only part of the home is damaged?
If your house was insured for $300,000 but the insurer finds that it would cost $400,000 to rebuild your home, then your house was insured for 75 percent of its rebuild cost.
Say, "Hello!" to coinsurance.
Most home insurance policies have a clause that states that the home must be insured to 80 percent of the rebuild cost to be considered fully insured – and that any claims would be subject to coinsurance if the home is insured for less than 80 percent of the rebuild cost.
Your insurer isn't too interested in how much you paid for your house or its current market value. Home insurance is designed to rebuild your house and that's the value insurers are considering when determining if coinsurance applies.
In the example above, where the $400,000 house is only insured for $300,000, the insurer will not pay the $400,000 you need to rebuild. They will only pay $300,000. Then they'll subtract your deductible, possibly thousands of dollars, leaving you with less than 75 percent of the money you'll need to rebuild the house — and a bank card that's warm to the touch.
Coinsurance applies to any covered claim for your house if you are insured below the threshold of 80 percent. Using our example home, a smaller claim for $10,000 will only pay $7,500 — and then your deductible is subtracted from the claim payout, possibly leaving you with only half the money you'll need to repair your home.
| Rebuild Cost | Insured Value | Insurance to Value Percentage | Claim Amount | Claim Payment |
| --- | --- | --- | --- | --- |
| $400,000 | $400,000 | 100% | $400,000 | $400,000 |
| $400,000 | $300,000 | 75% | $400,000 | $300,000 |
| $400,000 | $300,000 | 75% | $10,000 | $7,500 |
In all of these examples, the deductible will still be applied. A $7,500 claim settlement might only be $5,000 after the deductible is subtracted from your claim payment.
If your home is insured to 80 percent of the rebuild cost, or $320,000 using the above example, the coinsurance penalty would not apply to covered claims of any size. However, the insurer would not pay more than $320,000 and the deductible would still be subtracted from the claim payment.
For property insurance, the deductible applies for each occurrence (claim) and is subtracted from the claim payment at the end of the math equation. This differs from health insurance, discussed next, wherein the deductible is a total amount per policy period which is paid first (by you) before any claims are covered.
Coinsurance for property applies to much more than homes. All types of insured property can be affected by coinsurance — as well as business insurance policies — and the coinsurance coverage requirement can be as high as 100 percent, not just the 80 percent that is common for home insurance policies.
Homeowners and business owners alike should be aware of how coinsurance can affect coverage. You might not be as covered as you think, and it's important to compare homeowners insurance companies.
Special Note for Older Homes: Where homeowners often get into trouble with coinsurance is in the case of older homes and home insurance policies that were written long ago. Many modern home insurance policies automatically adjust the coverage amount to account for inflation in rebuilding costs. Some policies don't have this feature, particularly older policies.
A home purchased decades ago for tens of thousands and insured for a similar amount might cost over a hundred thousand to rebuild now. This can leave a massive coverage gap between what the insurer will pay and the amount needed to rebuild the home.
The insurer will only pay up to the coverage amount you've purchased and smaller home insurance claims will be affected as well by deducting a percentage. Annual or biannual policy reviews with your agent are always recommended to help prevent unpleasant surprises if your coverage isn't high enough to cover your potential loss.
3 Best Home Insurance Providers
It's important to do your own research when you select a homeowners insurance company. Benzinga has compiled the top-rated companies you should explore.
Pros
Fast quote process
Complimentary smart home system in some states
Claims concierge service
Cons
Can't file a claim online
Not available in all states
1. Hippo
Hippo offers traditional home insurance coverage, with a twist. In addition to all the necessities Hippo also offers more coverage than the average insurer for computers, home office equipment, appliances and electronics, and they even insure your babysitter.
You can get a quote in as little as 60 seconds. Take advantage of their smart home upgrades to prevent potential issues and have peace of mind with their full replacement costs coverage.
Best For
Customers who have existing policies with State Farm
Pros
Website provides helpful information
A nationwide network of over 18,000 agents
Bundling discounts
Cons
Premiums may be higher than some competitors
1. State Farm
Some customers like to do business face to face with an agent. Customers in most areas are likely to find one or more agents nearby. While focusing this review on home insurance companies, many customers prefer to keep all their insurance business with one company.
Most of the insurers in our review offer the most common types of insurance, but State Farm stands out as having a complete insurance product offering, all underwritten by the company itself.
Best For
No Recent Claims
Pros
Ease of online service or through an agent
Clear claims process
Useful mobile app
Cons
Average customer satisfaction for claims
Optional coverage like yard and garden not available in every state
2. Allstate
At Allstate, customers can expect quality coverage, local agents, and discounts.
They offer a multi-policy discount, claims-free discount, and 5% savings when you sign up for automatic payments and 7 more unique discounts.
Coverage is offered in all 50 states with 24/7 claims availability. Allstates mobile app makes it very easy to view policy documents, file a claim and reach a representative.
How it Works: Health Coinsurance
With health insurance policies, coinsurance applies differently. First, the deductible must be met. After the deductible is met, then coinsurance applies as directed by the policy.
If your deductible is $2,000, you are responsible for that amount before your insurer starts to pick up part of the bill. The deductible applies for each policy period as opposed to the way it works for property insurance, which is per occurrence.
There may be some exceptions with your health insurance policy where your insurer pays for some healthcare expenses before the entire deductible is satisfied, depending on your policy.
After the $2,000 deductible is paid, then the insurer pays based on the coinsurance percentage in your policy. If the coinsurance is 20 percent, your insurer will pay 80 percent after the deductible has been met. Until the deductible is met, the insurer pays nothing in most cases.
3 Best Health Insurance Providers
Although health insurance is heavily regulated, companies are still quite competitive. Certain insurance companies are known to offer better coverage options than others. When comparing insurance companies, it's important to weigh advantages/disadvantages between awards, affordability and even additional coverages. Here are Benzinga's top picks for best health insurance companies.
# of Healthcare Providers
150k+
Pros
Many services available in one location
Ability to make appointments online or using an app
Good customer service
Cons
Limited service area
Need to stay in the Kaiser Permanente network for most services
1. Kaiser Permanente
The winner of the JD Power award, Kaiser Foundation Health Plan is among the best in the northwest and offers coverage to individuals, families, and companies. The Kaiser Foundation includes options ranging from high-deductible HSA plans to premium co-payment plans, all at affordable rates for both families and individuals.
In addition, Kaiser offers a charitable non-profit insurance policy for those who do not qualify for Medicaid but cannot afford the cost of health insurance.
# of Healthcare Providers
28k+
Pros
Coverage in all 50 states and outside the country
Covers both generic and brand-name drugs
Wide network of doctors, hospitals and specialists
Cons
Plans offered through regional companies, meaning you must look to your regional company for specific policies
Main customer service helpline may be difficult to reach
2. Blue Cross Blue Shield
Blue Cross and Blue Shield won the gold award for best health insurance plans. Blue Cross and Blue Shield is one of the few insurance companies that offer health insurance in 37 of 50 states. As well as offering affordable health insurance to most of the United States, Blue Cross and Blue Shield offer wellness programs known as Blue365.
This program reimburses members for weight loss and fitness regimens. Although the company is among the largest health insurance providers in the country, its local offices allow members to have a local presence as opposed to contacting a national office.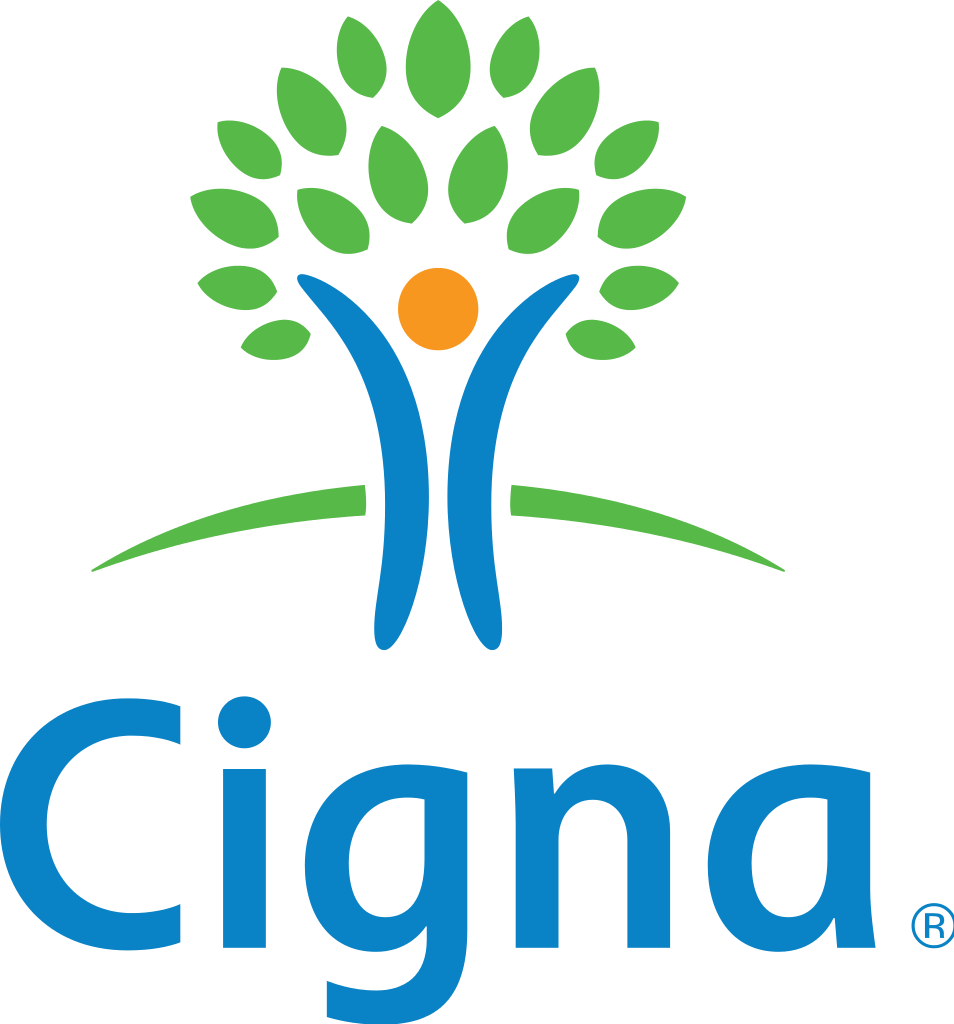 # of Healthcare Providers
875k+
Pros
Home delivery for prescriptions
Health management mobile apps
Easy ID card replacement
Cons
Can have high deductibles
3. Cigna
Cigna Health offers a user-friendly method to purchase health insurance. The website allows you to compare side-by-side policy options, plans and even the addition of dental insurance.
Cigna is accepted in every state throughout the United States. However, only 12 of the 50 states offer Cigna's affordable, convenient insurance options. Cigna's website is complete with access to doctor information and a mobile app so you can contact a physician when you are away from home.
Final Thoughts
Coinsurance is the insurance industry's way of telling you that you're not fully insured.
Many people are aware of coinsurance in healthcare, perhaps vaguely, but may not have been clear on how the math works.
Unfortunately, when it comes to other types of insurance, most people don't really understand how coinsurance can affect a claim until coinsurance has taken a big bite out of their claim settlement.
Frequently Asked Questions
1) Q: How can I save money on health insurance?
For healthcare plans that comply with the Affordable Care Act, only a handful of rating factors affect your premium. These include age and location, at least one of which can't be changed. Smokers will pay more in most cases and your choice of plan level can affect premiums as well. Choosing a high deductible health insurance plan can reduce the cost of premiums. These plans can be combined with a health savings account to take advantage of tax-free savings for healthcare expenses. Get the cheapest health insurance premium from top providers.
Answer Link
2) Q: What can I do to ensure that my home is properly covered?
The most important thing you can do is have a conversation with your agent or carrier to be sure you have the right amount of coverage. Avoid putting just the minimum coverage on your home: Remember, if your home is destroyed, you need to have enough coverage to rebuild the entire home, so you'll want to insure it for more than just the market value. Also, notify your insurer of renovations or changes that you make to your home — and don't forget to check to be sure you have enough liability coverage. Get the best quote today from our top providers.
Answer Link