Want to jump straight to the answer? VSP Vision Insurance is one of the most popular vision coverage providers in the nation. Learn more here.
Curious about vision insurance? We've got you covered. Start with Benzinga's guide for everything you need to know about the best vision insurance in Louisiana.
An Overview of Vision Insurance in Louisiana
Vision insurance is an insurance product that can help lower the amount you pay for certain goods and services. It operates much like health insurance. Vision insurance specifically offers coverage for vision care services, such as an eye exam with an eye doctor, prescription glasses, and contact lenses.
Although eye health is an important part of your overall health, coverage for your necessary vision services may not be included in your health plan. If your health plan was purchased through Louisiana's Marketplace, it's important to understand the coverage that is required from these plans.
Marketplace health insurance plans are required to provide coverage for 10 essential health benefits. These health benefits include emergency services and prescription drug coverage. However, vision care is not considered to be an essential health benefit.
The only time Marketplace health insurance plans are required to provide coverage for vision services is for children. You'll find this coverage included in Marketplace plans under the pediatric coverage or pediatric services section of the plan documents.
Some private health insurance plans may offer free vision screening services for children. No matter what plan you have, it's important to review your coverage to see if any vision services are included in your health insurance plan. If vision care is not included, you may want to consider purchasing vision insurance.
Louisiana Average Cost of Vision Insurance
You'll probably be glad to know that vision insurance is generally much more affordable than health insurance. In fact, vision insurance plans can start as low as $5 per month! However, there are some terms you should be familiar with when reviewing your vision insurance options. Understanding these terms can help you get the full picture when it comes to the cost of your vision insurance plan.
Premium. The premium of your plan is the amount of money you pay for your insurance coverage each month. This could also be referred to as the "cost" of your plan, but it is not the only cost that you should take into consideration.
Deductible. Your plan's deductible will tell you a lot about how much you'll be paying for vision services while you have a vision insurance plan. You'll be expected to meet your plan's deductible before your insurance company will pay out for covered vision services. To meet your plan's deductible, you'll need to pay for the vision services that are covered by your plan yourself until you've reached the deductible amount.
Copayments. After you've met your deductible, you may still need to pay for your covered vision services in some cases. The copayment is a small amount that you'll pay for a covered vision service. The remaining cost will be billed to your insurance company. Copayments may also be referred to as copays.
Out-of-pocket. This is the money that you'll pay yourself for your vision services, even if the services are covered by your vision insurance. This includes the amount of money you pay as you work to meet your plan's deductible and your copayments. You may also be expected to pay out-of-pocket for vision services that are not covered by your vision insurance plan.
While the cost of your vision insurance plan will depend on the level of coverage and other factors, there are some average numbers you can use to help guide your decision. Here's a look at the average costs of some vision services in Louisiana:
| | |
| --- | --- |
| The average cost of an eye exam in Louisiana | $167.44 |
| The average cost of glasses frames | $203 or more |
| The estimated yearly cost for vision services | $453 |
| The amount of money you could save yearly with vision insurance | $197 |
When is Vision Insurance Worth it?
Purchasing a vision insurance plan can be worth it in many circumstances. For example, if you wear prescription glasses or contacts, vision insurance may be able to save you on your prescription eye exams. It can also help pay for the frames, lenses and lens enhancements, and contact lenses.
Some things to consider when you're deciding whether or not vision insurance may be worth it are:
Does your family have a family history of health problems that affect their eye health or vision?
If you currently wear glasses or contact lenses, does your prescription change often?
How often do you need or want to purchase new frames, glasses lenses, or contact lenses?
How much is the vision insurance plan you are considering, and what benefits does it offer?
Whether you currently have vision issues are not, it's important to visit an eye doctor for an annual eye exam. It should be scheduled just as an annual physical would be with your primary care doctor. Eye exams are an important part of preventive healthcare because your eye doctor may be able to detect early signs of several conditions during an exam.
Some of the conditions your eye doctor may be able to detect include:
Diabetes
Glaucoma
High cholesterol
Macular degeneration
Multiple sclerosis
Risks of other serious conditions, such as heart disease and stroke
Since your eye doctor may be able to detect early signs of these conditions, you would be able to receive an early diagnosis and treatment if they find anything.
Just as it's important to understand what is required of Marketplace health insurance plans, it's important to understand how Medicare treats vision care. Original Medicare does not offer coverage for preventive and routine eye exams. It also doesn't offer coverage for eyeglass frames, lenses, or contact lenses.
Medicare Part B may offer coverage for eye exams, diagnostic tests and treatment for certain health conditions. If you're found to be at high-risk for glaucoma, Medicare Part B may also offer coverage for your annual glaucoma tests.
The Best Vision Insurance in Louisiana
If you're seriously considering vision insurance, you need to know about the best vision insurance options. In Louisiana, you have a number of vision insurance companies to choose from. Take a look at these 4 companies to get you started.
Best For
Top-rated vision insurance
Pros
Low-cost plan options
Affordable copays
Nationwide coverage
Large network of service providers
Discounts on lens customization options
Extended weekend customer support hours
Flexible payment options and coverage start dates
Cons
Plans force you to choose between frames or contact lenses
Low frame and contact allowances
Best Overall: VSP
VSP is considered to be the best vision insurance option overall because it offers a wide range of coverage options. And an individual coverage plan from VSP can cost you as little as $13 per month.
If you choose VSP, you'll have access to its large network of participating providers. VSP also offers a Premier Program that vision care providers can choose to participate in. If you visit an eye doctor who participates in this program, you'll have access to additional vision care benefits, including advanced eye exams.
VSP vision insurance plans also come with access to exclusive bonus offers. These offers combined can help you save more than $3,000 on a wide range of products. Some of its offers include rebates on contact lenses, savings on sunglasses, lens enhancements, and more.
Best For
Submiting and tracking claims
Best for Medicare: Anthem
Anthem offers Medicare plans, so it's only natural that this is a great option for vision insurance if you're enrolled in Medicare. Some of Anthem's Medicare Advantage (Part C) plans and Medicare Supplement plans include vision coverage already. This coverage may include vision exams with low or no copays, as well as coverage for eyeglasses frames, lenses, and contact lenses.
Even if your Medicare plan does offer some vision benefits, Anthem offers the ability to add on an optional vision package to provide additional vision benefits. You can also purchase a supplemental vision package if you do not have any vision benefits with your Medicare plan.

Best For
Top-rated customer service
Best for Glasses Benefits: Davis Vision
Are you currently wearing glasses? If so, then you may want to consider a vision insurance company that specializes in offering coverage for your glasses. Every vision insurance plan from Davis Vision includes options for fully-covered eyewear. This is something that is not always included with vision insurance plans, even though lenses and frames are some of the most expensive costs of vision care.
Davis Vision offers an exclusive collection of glasses frames at discount prices. It also offers coverage for the latest lens enhancements, including blue light blocking technology and light-adaptivity.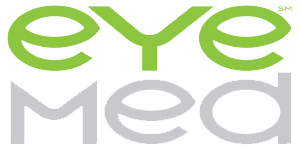 Best For
Members-only savings
Best for Plan Options: EyeMed
EyeMed makes it simple to flip through and compare its plan options. Its starter plan begins at just $5 per month and offers coverage for annual eye exams. This plan also includes discounts on glasses and contacts.
Other affordable EyeMed plans include the option to add on additional coverage. The EyeMed Bold plan offers coverage for a comprehensive eye exam and eyeglass lenses. It also comes with a covered allowance for eyeglass frames and contact lenses. For families, the EyeMed Bright plan offers coverage for the whole family starting at just $30 per month.
Next Steps
After you've taken the steps to determine whether vision insurance is worth it for you, you can move on to selecting the best plan. Start with a free quote to help you compare your vision insurance plan options. Contact one of our recommended providers today.