Real Estate Offering Update: CityVest Has Launched Catalyst Access Fund With 20%-25% Target Annual Returns (Accredited Investors Only).
When most people think about investing in real estate, they assume that they'll need to take out a mortgage and invest in a property directly. While direct real estate investing is an excellent way to expand your income and increase your net worth, it's not the only option you have to invest in property. A real estate investment trust (REIT) is a corporation that owns and manages real estate or real estate debt. REITs provide you with an easy way to invest in real estate without the hassle and expense of owning and managing a property on your own.
Fundamental Difference
Direct real estate investing involves the purchase of a property. You can purchase a property in cash or using a home loan called a mortgage. After you close on your loan or make an agreement with the seller, you own the home and can use it how you like assuming that you stay on top of your mortgage payments. Some investors "flip" houses by fixing them up and putting them back on the market quickly while others rent out their investment properties to long-term tenants and create a stream of income by charging rent.
When you invest in a REIT, you don't own any type of property. Instead, you're purchasing shares of stock issued by a corporation that owns or manages property. Shares of REITs trade the exact same way as individual shares of other types of stock, meaning that they're highly liquid. Minimum investments are also lower when you invest with REITs than when you purchase real estate directly.
Stronger Return Potential
REITs have a history of outperforming the real estate market at large. From 1977 to 2010, investments in REITs have returned about 12% each year. This return is significantly more than the S&P 500 overall, which tends to return about 10% each year. Real estate in the U.S. has historically risen by 3% to 5% annually, though this percentage can vary widely depending on where the home is located.
While this data might seem like a slam-dunk for REIT investors, it doesn't give a complete picture of each investment's potential. When you invest in property directly, you have the potential to create another stream of income through rent, which isn't considered in the calculation of rising home prices. Even if you decide not to rent out your home, the property has functional utility because you can live in it or use it as a vacation property. The best choice for your real estate investment will vary depending on your needs, where you live, your unique level of risk tolerance and more.
REITs: Pros and Cons
First, let's take a look at some of the benefits and drawbacks that come along with investing in REITs.
REIT Pros
You can purchase a REIT using the same method as stocks. This makes it significantly easier to invest in a REIT than a piece of real estate.
REITs have lower minimum investments than property. You can purchase 1 share of a REIT for less than $100 in many cases. Some brokers even allow you to purchase fractional shares, which lowers your minimum investment to $1.
REITs provide you with a truly passive way to invest in the real estate market. After you purchase your shares, the company will directly distribute dividends to you through your brokerage platform.
REITs have higher liquidity because you can buy and sell them using the same method as any other share of stock. If you have an emergency expense, you'll have a much easier time accessing your capital if it's held in REITs when compared to real estate.
REIT Cons
While REITs are easier to invest in and come with lower minimum investments, they also give you much less control over where your money goes. You can't choose where to invest and you can't devote your investment to a specific property in the REIT's portfolio. If the managers of the REITs mismanage your money or the REIT goes bankrupt, you could end up losing a significant amount of money.
REITs trade on the stock market, which means that they're subject to market conditions. If the market crashes, your REITs will decrease in value much faster than a similar investment in property. This makes REITs more volatile investments.
Real Estate: Pros and Cons
Now, let's take a look at a few of the benefits and drawbacks that come with investing in property directly.
Real Estate Pros
Real estate gives you direct control over your investment. You get to choose how the property is used, how much you'll charge in rent, any upgrades you need to make to the space and more. If you decide to sell the property, you have the final say on how much the property sells for.
If you rent out your property, you can create a reliable stream of income each month. You can interview tenants and draw up a lease agreement that ensures that you'll receive a monthly rental payment each month.
Real estate is a more stable investment when compared to REITs. It's very unlikely that your investment in a property will ever be worth $0 — which is possible if you invest in a REIT that goes bankrupt.
Real Estate Cons
Real estate investments come with a much higher initial investment. Depending on the type of property you're purchasing, you could need a down payment equal to as much as 25% of the value of the property. This is in addition to closing costs, which usually average around 3% to 5% of the value of the home you're buying.
As soon as you become a landlord, you forfeit certain rights to your property because your tenants have the right to enjoy the space in private. For example, in most states, it's against the law for a landlord to enter a unit without at least a 24-hour notice except in the event of an emergency.
If your tenant stops paying rent, you must legally evict them. This can be an expensive and time-consuming process.
Real estate properties require a large amount of work and ongoing maintenance to retain their value. Even as a landlord, real estate investing is not a truly passive form of income.
Best Online Brokers for REITs
If you've ever bought or sold shares of stock before, you already understand the REIT-buying process. Don't have a brokerage account? Consider a few of our top choices below.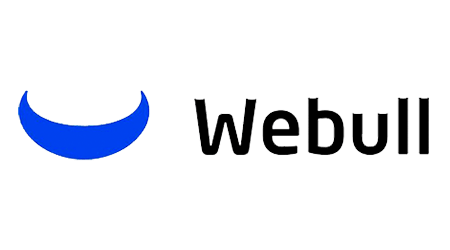 Best For
Intermediate Traders and Investors
1 Minute Review
Webull, founded in 2017, is a mobile app-based brokerage that features commission-free stock and exchange-traded fund (ETF) trading. It's regulated by the Securities and Exchange Commission (SEC) and the Financial Industry Regulatory Authority (FINRA).
Webull offers active traders technical indicators, economic calendars, ratings from research agencies, margin trading and short-selling. Webull's trading platform is designed for intermediate and experienced traders, although beginning traders can also benefit.
Webull is widely considered one of the best Robinhood alternatives.
Best For
Active traders
Intermediate traders
Advanced traders
Pros
No account maintenance fees or software platform fees
No charges to open and maintain an account
Intuitive trading platform with technical and fundamental analysis tools
Cons
Does not support trading in mutual funds, bonds or OTC stocks

1 Minute Review
This publicly listed discount broker, which is in existence for over four decades, is service-intensive, offering intuitive and powerful investment tools. Especially, with equity investing, a flat fee is charged, with the firm claiming that it charges no trade minimum, no data fees, and no platform fees. Though it is pricier than many other discount brokers, what tilts the scales in its favor is its well-rounded service offerings and the quality and value it offers its clients.
Best For
Novice investors
Retirement savers
Day traders
Pros
World-class trading platforms
Detailed research reports and Education Center
Assets ranging from stocks and ETFs to derivatives like futures and options
Cons
Thinkorswim can be overwhelming to inexperienced traders
Derivatives trading more costly than some competitors
Expensive margin rates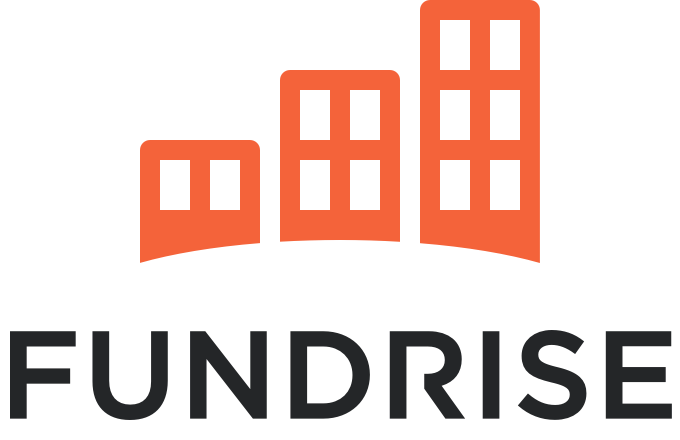 Fees
0.85% asset management fee per year
1 Minute Review
Fundrise is an online real estate investing platform with two clear aims: to simplify and democratize real estate investing. While there is no shortage of real estate investing platforms, Fundrise is one of the few that is open to non-accredited investors. Traditional real estate investing, and by extension most real estate investment platforms, require investors to pledge large amounts of capital. As opposed to the $25,000 to $50,000 buy-ins on many competing platforms, Fundrise distinguishes itself from the crowd by accepting investor contributions as low as $10.
Best For
New real estate investors looking to get their feet wet
Non-accredited investors
Real estate investors who want a "set-it and forget it"-oriented option
Investors looking for low-to-moderate cost buy-ins
Pros
Multiple offerings available to non-accredited investors
Simple menu of investment options
Can use for IRA contributions
Incredibly affordable buy-ins
Low, easy-to-understand investor fee schedule
Cons
Extended hold periods
Limited secondary market
Best Real Estate Investment Platforms
You can also invest in real estate through a real estate investing platform. These platforms make it easier to compare commercial options and pool your money with other investors through crowdfunding to access a more diverse range of options. Browse a few of our favorite real estate investing platforms below.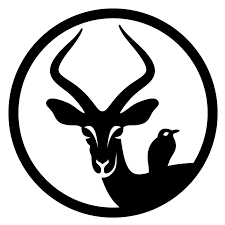 1 Minute Review
Yieldstreet is an online investment platform that specializes in alternative investment offerings designed to generate passive income and wealth for investors. The platform offers a 1-stop shop for a range of alternative investments ranging from real estate to structured notes and even art collections.
Best For
Accredited investors looking to diversify
Alternative investments to stocks and bonds
Investors looking for passive income
Pros
Easy-to-use platform
Carefully selected offerings
Excellent mobile app
Full spectrum of alternative offerings
Options for non-accredited investors
Cons
Majority of investments only open to accredited investors
Minimum Investment
$25,000
1 Minute Review
Crowdstreet is an online real estate investment platform that lets investors choose from a wide range of real estate investment offerings to crowdfund. Crowdstreet investors are free to buy into managed funds, individual buildings or even build a bespoke investment portfolio that includes both kinds of deals.
CrowdStreet's platform has a diverse range of property types, ranging from multifamily to office, industrial, self-storage and others.
Best For
Accredited investors
Long-term investors
Investors looking to diversify from stocks
Pros
User-friendly interface
Diverse investment offerings
Great investor resources
Proven performance history
Many offerings eligible for inclusion in self-directed IRA
Cons
Accredited investors only
Most offerings require a $25,000 minimum investment

1 Minute Review
-NOTICE- Benzinga has been alerted that Diversyfund has suspended its monthly dividend. This review will be updated once we investigate these changes to the platform's dividend payments.
DiversyFund isn't your average crowdfunding platform. You'll find that the company puts a twist on the traditional everyday crowdfunding platform, beyond anything you can find online with a simple Google search. You only have to look under DiversyFund's skin one layer to surmise that DiversyFund is a conscientious developer and sponsor and helps hedge risk through improved vetting.
DiversyFund offers a multifamily real estate investment trust, the DiversyFund Growth REIT, and its main goals are to increase cash flow and resale value. It'll automatically give you access to multi-million dollar real estate assets.
Best For
Those looking for an alternative investment beyond stocks and bonds
Individuals who aren't sure they want to be landlords in the traditional sense
Investors who aren't accredited
Pros
Only need to pony up $500 to get started
Open to investors all over the world
No expensive broker fees
Cons
You'll only be able to access "blind pool" investments, which means that you can't opt out of specific properties
There's only one real investment option, the DiversyFund Growth REIT
Adding Real Estate to Your Portfolio
Struggling to decide between investing in property or a REIT? Many investors choose to do both, investing in a single-family home to use as a primary residence and invest in REITs through their 401(k) or IRA. Planning your future real estate investments can help you lay out a path for a higher level of diversification.
Accelerate Your Wealth
Arrived Homes allows retail investors to buy shares of individual rental properties for as little as $100. Arrived Homes acquires properties in some of the fastest-growing rental markets in the country, then sells shares to individual investors who simply collect passive income while waiting for the property to appreciate in value over 5 to 7 years. When the time is right, Arrived Homes sells the property so investors can cash in on the equity they've gained over time. Offerings are available to non-accredited investors. Sign up for an account on Arrived Homes to browse available properties and add real estate to your portfolio today.