Did you know most of our readers prefer DentalInsurance.com for their dental insurance needs?
Does a day on the golf course or at the beach sound better than looking for dental insurance in South Carolina? We get it — so we took the time to make your search a little easier.
We found the best dental insurance in South Carolina has to offer for everyone. Check out our findings to see what type of dental coverage and providers are right for you.
Find plans that are available in your area
Find Dental Insurance
Quick Look: Best Dental Insurance in South Carolina
Best Dental Insurance in South Carolina
The best dental insurance providers offer a combination of the coverage you need at an affordable price. To find the right dental plan for you in South Carolina, consider your budget and how much coverage you need. To make your research easier, check out our top picks for the best dental insurance companies in SC.
1. Smart Health Dental
Smart Health Dental (SHD) offers multiple dental insurance and non-insurance plan options. It has an extensive national network of over 200,000 licensed dental providers. No waiting periods
There are no waiting periods, and you'll find dental insurance plans with up to 100% coverage on preventive procedures.
Call for a free quote Monday through Friday from 9 a.m. to 5 p.m. EST.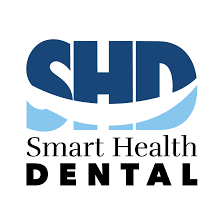 1 Minute Review
Smart Health Dental offers no waiting period dental coverage, a rare find with many types of insurance. It is a national dental insurance provider with a network of more than 200,000 dentists. It offers 2 insurance plans and a dental discount card, so you can choose what works best for your family. 
The basic plan doesn't cover major procedures, but its other insurance plan covers a broader range of procedures. The dental discount card isn't insurance, but it offers upfront discounts on dental procedures. 
One perk that Smart Health Dental offers is its care coordination. Call and a dedicated team member will help you find a dental provider, book appointments and find affordable options for services that aren't covered by insurance. 
While Smart Health Dental offers plans with a range of benefits, you can't purchase coverage online. To buy a policy, you must call Smart Health Dental and speak to a representative. 
Best For
Customer service by phone
Basic coverage
Pros
Care coordination
Insurance and discount card available
No waiting periods
Cons
No online signup
Customer service only weekdays during business hours
2. Careington
Careington Dental Insurance isn't technically insurance — it's a dental savings plan. Enrolling in a Careington plan allows you access to dental care from participating providers at a reduced cost. You'll find a large network of participating dentists, immediate coverage and no age limits.
Its 500 Savings Plan is the most popular. This plan offers an average of 20% to 60% off of standard fees for most dental procedures, including routine exams, teeth cleaning for both adults and children and root canals. The 500 Dental Savings Plan also offers 20% off of orthodontics such as braces. And you'll also receive unlimited access to eDocAmerica, a free email service to ask dentists questions.

get started
securely through Careington Dental's website
Best For
No annual maximums
1 Minute Review
Careington Dental Insurance isn't technically insurance — it's a dental savings plan. Enrolling in a Careington plan allows you access to dental care from participating providers at a reduced cost. You'll find a large network of participating dentists, immediate coverage and no age limits.
Best For
Affordable coverage
No annual maximums
Pros
Large network of participating dentists
Immediate coverage
Cons
Some dentists don't participate
Fee schedule can be confusing
3. Dentalplans.com
Dentalplans.com is a hub for you to search and find a dental savings plan. Dental savings plans are not insurance. But your monthly membership buys you a savings card to present at the dentist of your choice for a percentage off the price of your services.
Dental savings plans can be an affordable alternative to insurance. Your plan works through nationwide network of dentists that offer 10 to 60% savings on preventive and restorative treatments.
Dentalplans.com is the perfect place to find your savings plan. If you find the same dental savings product at a lower cost, call its AtYourService® Team. It will match the price offered by online competitors.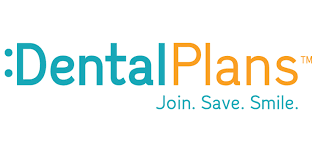 Best For
Saving money on dental expenses
1 Minute Review
It can be time-consuming to find the best dental plan. You need to visit the websites of insurance companies, review the plans and determine which one fits into your budget while giving you the benefits you need. 
DentalPlans.com takes the stress out of finding a dental plan. It focuses on dental savings plans, also known as dental discount plans. 
These plans aren't insurance, but they can still save you a significant amount of money on your dental costs. They also have some advantages over dental insurance. For example, while traditional insurance typically has waiting periods, dental savings plans do not. And you can typically use a dental savings plan for cosmetic procedures. 
DentalPlans.com has been in business for over 20 years and it has excellent reviews from its customers. You can choose among 30+ dental savings plans, and if you prefer dental insurance, DentalPlans.com offers that as well. Its customer service team is available to help you choose the best plan, and you can switch plans at any time. You can also buy a plan online. 
DentalPlans.com is best for people who need dental services immediately or who need extensive dental care. It has a wide range of plans and extensive customer service availability. The website can be challenging to navigate, though, and your options are limited if you prefer dental insurance. 
Learn more in this DentalPlans review. 
Best For
Those who need cosmetic dental services
Those who need dental care immediately
Pros
Wide variety of dental savings plans
Extensive customer service availability
Cons
Website can be difficult to navigate
Limited dental insurance options
4. Cigna
Many dental plans in South Carolina don't offer orthodontic coverage for adults. Cigna may be the right provider for you if you need braces and are over 19.
You'll pay a separate deductible for orthodontia and need to wait 12 months to use the benefit. However, Cigna pays 50% of the cost of braces, up to the $1,000 maximum.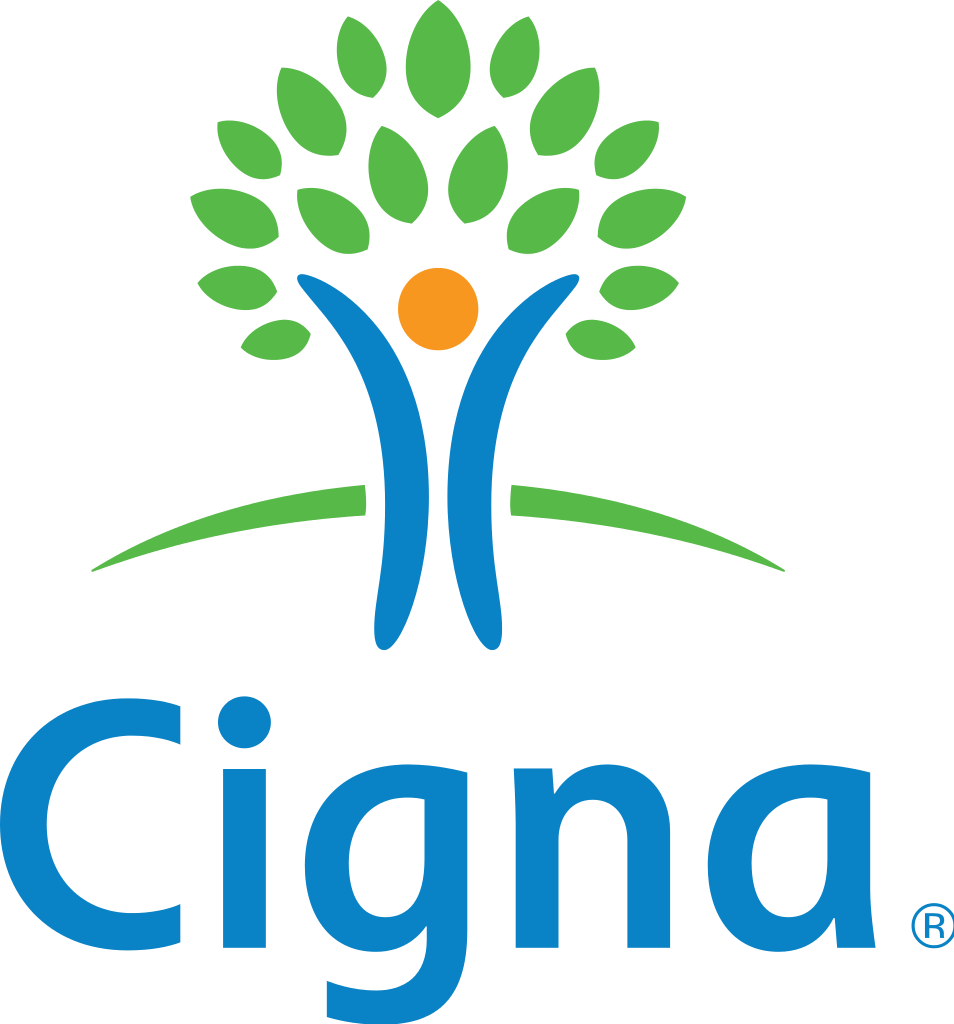 Disclosure: Not every plan is available in every area or to every customer.
Best For
Affordable annual premiums
1 Minute Review
The Cigna Dental Savings Plan is a more affordable alternative to traditional dental insurance. Like traditional health or dental insurance, you'll pay a premium to keep your discount plan current. However, instead of paying a premium every month, you'll pay off your entire annual premium when you sign up for coverage. When you need dental treatment, you can use your Cigna Dental Savings plan to receive a discount on services. Fees vary by region, but on average, dental plan holders save about 35% on their treatments. Using a dental plan in lieu of insurance also allows you to get the services you need without the hassle of filing a claim. 
While not a form of dental insurance, investing in a dental savings plan can help you control the costs of your oral care needs. Unlike many dental insurance options, the Cigna Dental Savings Plan can be used for cosmetic dentistry and orthodontics care so long as you choose a service provider that's within Cigna's network. Though a savings plan won't cover any of the costs of your actual care, it can provide individuals and families with an option to lower their costs without breaking the bank. 
Best For
Anyone who doesn't have dental insurance
Anyone looking to save money on dental care costs
Families looking for affordable dental assistance
Pros
Allows you to save an average of 35% on dental care costs
Includes a network of 88,000 dental professionals
Discounts can be used on cosmetic dental procedures
Cons
Does not cover any portion of your dental care costs
Not available in every state
5. Renaissance Dental
Renaissance Dental offers several plans that have no waiting period, even for more advanced procedures. From day 1 on the plan, you can receive benefits for root canals, fillings and more.
Your coinsurance coverage also increases each year, so you pay less the longer you stay on the plan. A plan from Renaissance is ideal if you need more advanced dental work within the next couple of months.
Types of Dental Coverage
You shouldn't just pick the 1st dental insurance plan you come across. South Carolina has a lot of dental coverage options, so it's a good idea to shop around. One of the most important choices to make is what type of coverage you want.
Most plans are either a dental Preferred Provider Organization (PPO) plan or Dental Health Maintenance Organization (DHMO) plan. You can also choose a dental discount plan. Although discount plans aren't insurance, they do help reduce the cost of dental services.
These are the 3 main types of dental coverage, and each one has its advantages and disadvantages.
Preferred Provider Organization
Dental PPO plans provide certain percentage amounts of coverage for specific dental treatments. A PPO plan uses a dental network, or a group of dentists, that contracts with your insurance provider to offer dental services at reduced rates. You can visit any dentist you want and receive insurance benefits, but you'll get the best price with an in-network dentist.
PPO plans also have a few unique factors:
Deductible. A dollar amount you have to pay before you can use your insurance benefits. A common deductible is $50 per year for an individual. The deductible usually resets each year.
Annual maximum benefit. An annual maximum is the dollar amount of dental benefits your insurance plan pays out each year. Let's say your annual maximum is $1,000. You need a $1,200 dental procedure. Your insurance pays for up to $1,000 or the treatment and requires you to pay the rest. Then 2 weeks later, you need a $500 procedure. Since you've received the annual maximum in benefits, you have to pay the $500 out of pocket.
Waiting period. The waiting period for a PPO plan is the length of time the plan has to be active before you use the benefits. Six months is a common waiting period for treatments such as a filling. Waiting periods help reduce the likelihood of someone who enrolls in the plan, uses the benefits immediately and then cancels his or her insurance.
Coinsurance. This is the percentage amount your insurance company pays for a service or treatment. For example, your insurance company may pay for 80% of a filling. You pay the remaining 20%.
PPO plans come with some restrictions but they are the most popular type of dental coverage in South Carolina.
Dental Health Maintenance Organization
DHMO plans also use a dental network to bring you discounts on dental procedures. Unlike a PPO plan, DHMO plans require you to choose a primary dentist or oral health facility. When you need a service, you go to your primary provider. If you need to see a specialist, you usually have to get a referral from your primary dentist.
Most DHMO plans don't cover any services from an out-of-network dentist. If you decide to visit a network outside of your insurer's dental network, you pay the full bill out of pocket.
The biggest benefit of a DHMO plan is that the premium, or the amount you pay to enroll in the plan, tends to be cheaper than a PPO plan. You also usually don't have waiting periods, annual maximums or deductibles.
DHMO plans have copays instead of coinsurance. A copay is a fixed dollar amount you pay for a service at your primary dentist. For example, let's say you go to the dentist for a treatment that costs $100. Your copayment is $20, and your insurance company covers $80.
Dental Discount Plans
Dental discount plans, or dental discount cards, allow you to save money on dental services with a dental network. You enroll in the discount plan and receive a certain discount for different dental procedures at in-network dentists. There are no coinsurance or copayments. You cover the full cost of your procedure, but at a reduced rate than without the plan.
A dental discount plan has no waiting periods, deductibles or annual maximums — since it's not insurance.
What Does Dental Insurance Cover?
Dental insurance in South Carolina covers most preventive and basic dental procedures. Your plan may also cover more major procedures and treatments as well.
Some of the common treatments dental insurance covers include:
Regular checkups
X-rays
Teeth cleaning
Fillings
Root canals
Crowns
Bridges
Different dental plans cover different procedures. While many plans in SC cover these common treatments, it's always a good idea to read the plan details carefully. Some services, such as root canals, are classified differently between dental plans.
For example, a certain plan may consider a root canal a basic service and another may consider it a major procedure. This could affect the amount of coinsurance you pay for the root canal.
What Does Dental Insurance not Cover?
Dental insurance generally doesn't cover:
Cosmetic dentistry like teeth whitening services
Major preexisting conditions
Adult orthodontia, including braces
Many family dental plans have some benefits for child orthodontia. Adult coverage, on the other hand, is much more difficult to find.
There are some dental plans in South Carolina that offer orthodontic coverage for adults, but you may have to pay a higher premium for the service. Additionally, most plans that cover adult braces and other orthodontia have separate deductibles and lifetime limits to the amount of benefit you can receive.
Make sure you understand what is and isn't covered before you sign up for a dental insurance plan. Carefully read the plan details and reach out to the insurance company if you have any questions.
Average Cost of Dental Insurance in South Carolina
Dental insurance costs about $350 per year nationwide for an individual plan. In South Carolina, prices are about average for a basic dental plan. You can expect to pay between $204 to $720 per year or about $17 to $60 per month. Most dental insurance in South Carolina is about $25 to $35 per month.
Factors that affect the cost of dental insurance include:
Deductible amount
Waiting period
Annual maximum
Services covered
Discounts
You can look for dental insurance discounts to help reduce the cost you pay for a dental plan. Reach out to the insurance provider and ask about available discounts. Dental plans often include vision benefits to help reduce your total cost of insurance.
What to Look for in a Dental Provider
To get the best dental insurance in South Carolina, you need to find a plan with a reputable insurance provider. The wrong provider can cost you a lot of time and money.
To make sure a plan and provider are right for you, ask yourself these questions:
Does the provider offer a plan I can afford?
Does it have plans that provide the right amount of coverage for my oral health?
Is it easy to contact customer service through multiple channels, such as email and phone?
Is the company financially stable? Has it been in business for a long time?
What are the ratings and reviews of existing or former customers?
Get Dental Insurance in South Carolina
The search for dental insurance in South Carolina doesn't have to be difficult. Start by defining your budget and what type of coverage you need. Narrow down your options to those plans that meet your needs and shop around for the best plan.
Start today to find the right plan and get a quote for dental insurance.
Explore More: BEST CHEAP SOUTH CAROLINA (SC) MEDICARE
Frequently Asked Questions
Do you need insurance to visit the dentist?
No, you do not necessarily need insurance to visit the dentist, but dental insurance can make many services more affordable.
Answer Link
Should you use dental insurance or pay cash?
Dentists generally accept several types of insurance and offer discounts when patients pay in cash. Choose the payment plan that makes the most sense for you and your family.
Answer Link
Dental Insurance Methodology
To determine the best dental insurance providers, we pored through all United States carriers. We winnowed the list by only including companies that have a wide coverage area and product offering. To further break down the list to the true best dental insurance providers, we gave weight to carriers that offer discounts, are available in all states and have multiple payment plan options.
Dental Plans Promo
Get 10% off any dental savings plan at DentalPlans.com. You can reduce your dental care costs by saving 10-60% off at the dentist!