Did you know most of our readers prefer DentalInsurance.com for their dental insurance needs?
The Affordable Care Act (ACA) doesn't consider adult dental care to be an essential benefit. This means that you aren't likely to be able to get your dental insurance through your health insurance provider — but there are still companies that can give you affordable dental insurance in Minnesota. If you're looking for the best dental insurance MN, Benzinga can help you find it.
Here's a crash course in everything that you need to know about dental insurance plans and benefits. We'll show you what dental insurance does and doesn't cover and the types of plans are offered. Finally, we'll introduce you to some of our favorite dental insurance providers in MN.
The Best Dental Insurance in Minnesota (MN):
Types of Dental Coverage
There are 3 main types of dental insurance plans. The main difference between the 3 plan types is the average amount you'll pay per year and the dentists you can see with your insurance.
The 3 basic types of dental plans are:
Preferred provider organizations (PPOs): A PPO offers up a list of dentists who are in your insurance network. You can choose to see an in-network dentist or an out-of-network dentist, though you'll pay more if you go out of your network. PPOs are usually more expensive than DHMOs but can be better for you if you already have a dentist you like.
Dental health maintenance organizations (DHMOs): DHMOs are similar to health insurance HMOs because they offer a list of in-network care providers. DHMOs usually require that you see an in-network dental care provider and don't give you the option to go outside of your network. DHMOs are more affordable than PPOs but they give you less freedom to choose which care providers you want to see.
Referral or discount plan: A dental referral or discount plan is not a form of insurance, and it won't pay for any of the costs of your dental care. Instead, it's an agreement between your dental provider or group of dental providers and you to lower the costs of your treatments as long as you remain loyal to a particular service provider. Referral and discount plans are almost always free or very low cost but they're exceptionally limited in their services.
Find plans that are available in your area
Find Dental Insurance
What Does Dental Insurance Cover?
Insurance providers have much more control over which services they'll cover compared to health insurance. Unlike ACA-compliant health insurance plans, there is no universal list of essential dental benefits that your insurance company must provide. This makes it exceptionally important to carefully compare your plan options and make sure you fully understand which services and procedures are covered and which aren't.
Most dental insurance plans follow a "100-80-50" schedule of benefits. The 100-80-50 schedule includes coverage for:
100% of preventive care: Preventive care includes routine cleanings, exams and X-rays that help prevent future dental and oral health issues. Most dental insurance plans cover 100% of the cost of preventive care, less your deductible.
80% of basic procedures: Basic procedures are regular, scheduled treatments to correct common oral health issues. Cavity fillings, root canals and tooth extractions are all common basic procedures. Most dental plans cover 80% of the cost of basic procedures, but some insurance providers may only cover 70%.
50% of major procedures: Major procedures are rare, intensive dental treatments. Bridges, dental implants and dentures are all common examples of major dental procedures. Most dental insurance plans cover 50% of major dental procedures.
There are no set definitions for basic and major procedures. For example, a root canal could be considered either a major procedure or a basic procedure. Read the details of your individual plan benefits to see what's covered and how much you'll pay.
What Does Dental Insurance not Cover?
There are a few things that your dental insurance probably won't cover, including:
Orthodontics: Most dental insurance plans don't cover orthodontic treatments like braces and headgear.
Cosmetic dental treatments: Purely cosmetic dental treatments (like teeth whitening) are almost never covered by dental insurance.
Preexisting conditions: Unlike health insurance providers, dental insurance providers are under no obligation to provide care for preexisting treatments. Your dental insurance may deny or limit your coverage if you have a dental issue or a chronic oral condition when you sign onto your plan.
Remember that there is not a set schedule of treatments and services that dental insurance companies must provide. For example, some dental insurance providers don't cover sealants despite the fact that they don't fit into any of these 3 treatment categories.
Average Cost of Dental Insurance in Minnesota
The average Minnesotan pays about $30 a month for an individual dental plan. However, the specific amount that you'll pay depends upon your benefits schedule and the type of plan you choose.
What to Look for in a Dental Insurance Provider
Look for the following key features among dental insurance plans:
Reasonable deductibles: A deductible is the amount of money you need to spend on dental treatment before your insurance pays out. Though most dental insurance plans have some kind of deductible, it's possible to find a plan with no deductible if you're willing to take on a higher monthly premium.
Short waiting periods: Your dental insurance plan may have a waiting period before you can use your coverage. Insurance companies have waiting periods to discourage people from signing up for a plan, getting emergency dental treatment and then canceling their policy. Most dental plans have no waiting period for preventive care but focus on finding a plan with a reasonable waiting period for basic and major procedures.
High annual maximums: Many dental insurance plans have annual maximums on the number of benefits you can use. Let's say you hit your annual maximum. You'll be responsible for paying for 100% of your dental care costs until the next year. These annual maximums can be lower than most people anticipate — about 50% of PPO plans have a maximum of less than $1,500. Look for a dental insurance plan with a high annual maximum (or better yet, no maximum) to get the most for your money.
Best Dental Insurance Providers in MN
Now that you know how dental insurance works, let's take a look at some of the best dental insurance plans you can get in Minnesota.
Best For
Cleaning + exams
Pros
Nationwide coverage available
Multiple dental insurance options
Price matches discount providers
No waiting period for preventative treatments
Cons
Availability varies by state
1. Delta Dental: Best Overall
Delta Dental is an affordable dental insurance provider in Minnesota that offers easy-to-understand plans with a host of coverage choices. Delta's basic coverage plans are available from a little over $30 a month and its plans cover 100% of preventive care costs.
Delta offers an intuitive quote generator, which allows you to view and compare plans in as little as 60 seconds. It also includes coverage for sealants and fluoride, which many companies exclude from benefits. Quick signups and affordable prices mean that Delta is our top choice for dental insurance in the Land of 10,000 Lakes.
Best For
Young adults and families with children and teens
Pros
Teledentistry
Range of plan options
Affordable basic plan
Cons
Mobile app has limited functionality
2. Guardian Direct: Cheapest Dental Insurance in MN
Looking for dental insurance on a budget? Guardian Direct should be your first stop. Its plans (which are available from just $20 a month) allow you to choose any dentist and save up to 35% by choosing an in-network dentist. You may even qualify for a basic DHMO plan for less than $10 a month in some areas of Minnesota.
Just enter your zip code and you'll instantly see which plans are available in your area. Guardian Direct offers quick quotes and some of the most affordable dental insurance plans around. It's Minnesotans' best choice for the cheapest insurance possible.
Best For
Same day coverage available
Pros
Offers a wide variety of plans
Strong financial and customer service ratings
ACA and non ACA plans available
Cons
Not all plans ACA-compliant
The website can make it difficult to get a quote
3. UnitedHealthcare: Best for Plan Options
Consider a quote from UnitedHealthcare if you want the largest choice of dental insurance plans. United offers 7 different plan tiers in most parts of Minnesota and allows you the most control over your coverage. Plans are available from $27 a month and give you access to United Healthcare's full network of over 85,000 dental service professionals throughout the country.
United's plans are also some of the only dental plan offerings that include coverage for retainers — though this is considered a major procedure and is subject to a 12-month waiting period. United Healthcare might be right for you if you value coverage choice and a wide network of in-network providers.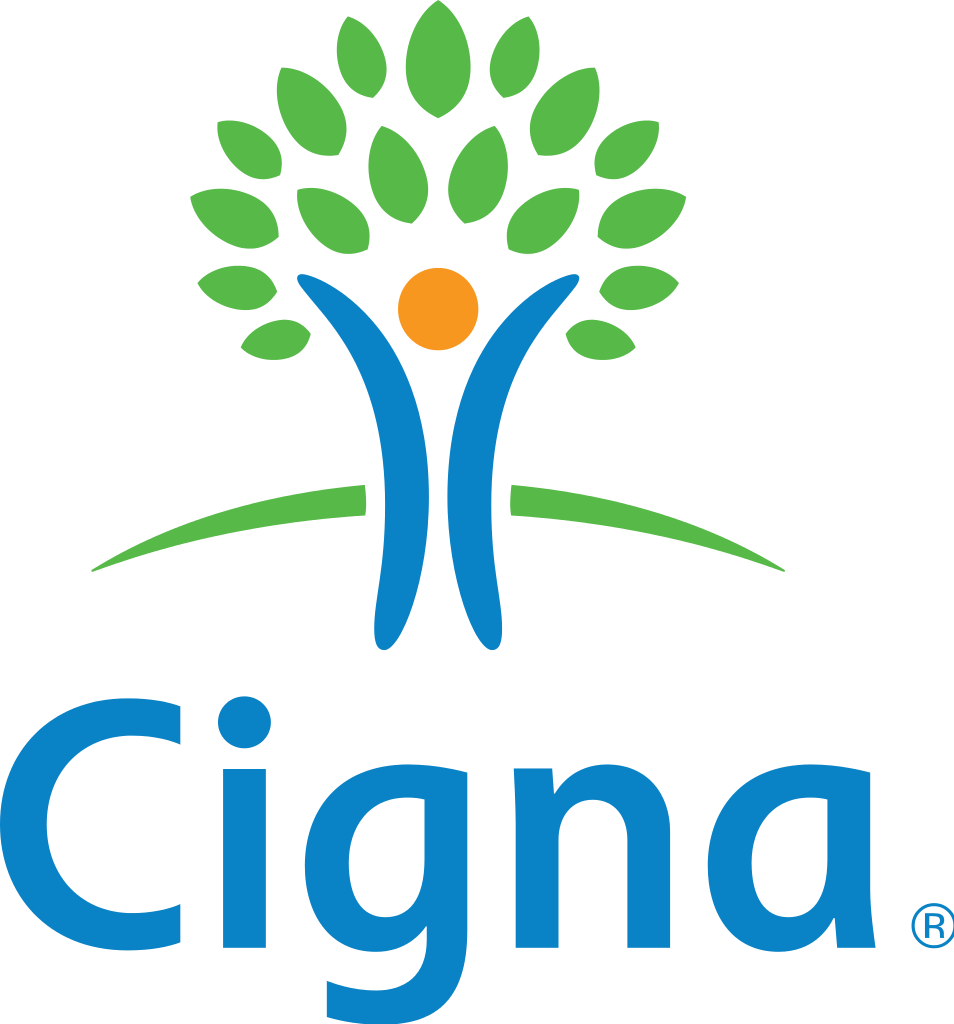 Best For
Easy access to benefits
Pros
Home delivery for prescriptions
Health management mobile apps
Easy ID card replacement
Cons
Can have high deductibles
4. Cigna: Best Customer Service
Cigna is one of the largest dental insurance providers in the United States and the company offers very affordable plans in Minnesota. It's also one of the only dental care providers that offers 24/7 customer service, including service on weekends and holidays. This can be a crucial benefit if you have a dental emergency and need immediate service and assistance.
Affordable plans, a wide network of dental care providers and top-notch customer service — it's no surprise that Cigna is one of our favorite dental insurance providers in Minnesota.

Best For
Adult and child orthodontia benefits
Pros
AM Best Rating A
Wide range of coverage options
Ortho coverage up to 50%
5. Best For Orthodontic Benefits: Ameritas
Orthodontia (including braces, retainers and headgear) are sometimes necessary to correct oral issues and crooked teeth. Unfortunately, very few dental insurance providers offer coverage for these types of treatments.
Ameritas is one of the few dental insurance providers that offers coverage for orthodontic treatments. You can get insurance for up to $1,000 worth or orthodontia a year for as little as $35 a month. You can also buy a higher value plan for as little as $50 a month for an additional $1,000 worth of annual coverage.
Smile Brightly in the North Star State
Still not sure how to find the best dental insurance in Minnesota? Start by collecting a few quotes from competing insurance providers. All you need to do is enter your zip code and date of birth and that will allow you to compare quotes from multiple providers in as little as an afternoon. Find the cheapest coverage in your area, look at what each plan covers and get the protection you need for your smile.
Frequently Asked Questions
1) Q: How does dental insurance work?
A dental insurance plan charges a premium in exchange for covered benefits. Unlike health insurance plans, dental insurance plans usually have a cap on benefits, which means your plan may stop providing coverage once you reach the annual cap, often between 1k and 3K. Like other types of healthcare insurance, dental insurance focuses coverage on essential services, like cleanings, fillings, etc. Many plans don't cover braces or elective cosmetic procedures. Get the cheapest premium here.
Answer Link
2) Q: Is dental coverage part of health insurance?
Some health insurance plans bundle dental coverage as well but, in many cases, dental insurance is a separate plan. Healthcare plans that are ACA-compliant are required to offer dental coverage to children but there is no requirement that adults have dental insurance coverage. Choosing a separate dental insurance plan can be a cost-saving step and helps make dental health costs more predictable. Check out our best providers for the cheapest rate.
Answer Link
3) Q: What kinds of dental insurance are available?
Your choices for dental insurance plans are similar to health insurance choices. You can choose from a dental HMO, which helps to keep premium costs low by keeping services within controlled network. Dental PPOs give more freedom to choose your dentist and care but cost more than HMO plans. A third option is called a dental indemnity plan, which pays a fixed amount or percentage for covered services. Compare quotes from our top providers for the best price
Answer Link
Dental Insurance Methodology
To determine the best dental insurance providers, we pored through all United States carriers. We winnowed the list by only including companies that have a wide coverage area and product offering. To further break down the list to the true best dental insurance providers, we gave weight to carriers that offer discounts, are available in all states and have multiple payment plan options.
Dental Plans Promo
Get 10% off any dental savings plan at DentalPlans.com. You can reduce your dental care costs by saving 10-60% off at the dentist!