Looking for the best rate and coverage for life insurance? Consider Sproutt.
Life insurance is essential for everyone. It's one of the most effective strategies to safeguard your family. If you've decided to buy life insurance, you've already taken the first step toward protecting your family's financial future.
Finding the cheapest price along with the most comprehensive coverage will ensure you find the best value in life insurance to protect yourself and your family.
Quick Look: The Best Cheap Life Insurance
The Best Cheap Life Insurance
While cheap life insurance is an important part of the equation, you should consider several factors when choosing the best life insurance provider. The Insurance Information Institute (III) suggests picking a company with a broad range of policy options, financial stability and dependable claims service, all at an affordable price.
Here is a brief overview of a few life insurance providers you may want to consider when you begin your search for affordable life insurance.
1. American International Group (AIG)
American International Group Inc. (NASDAQ: AIG), offers various life insurance products, including term, whole life, accidental death, guaranteed issue and universal life insurance. If you want additional coverage, you can choose one or more of the available riders: child, accidental death, terminal illness or premium rider waiver. A.M. Best has given AIG an A (excellent) financial strength rating. You can request an AIG life insurance quote online or by telephone.
Age Requirements
All ages
1 Minute Review
AIG Life Insurance is known as one of the biggest insurers in the entire world. Its services are offered to millions of customers throughout more than 80 countries. The agency also provides a wide range of insurance and investment products for businesses. According to Fitch and S&P, an A+ rating best suits AIG Life while an A2 rating from Moody's alon and an A rating from AM Best perfectly supports just how much of a positive reputation the company radiates overall. AIG Life proves that there is more than term life insurance and the ability to cover everything is possible.
Best For
Life insurance as an investment tool
Parents, individuals and businesses
Anyone in need of several insurance options
Pros
Unique variants of traditional life insurance policies
Variety of term lengths for term life policies
Business services offered to help protect your bottom line
Multipolicy discounts available
Cons
Low score for customer satisfaction
Unavailable in some states (New York and Maine); some states only available online (Pennsylvania)
2. State Farm Insurance
State Farm has an A++ (superior) rating from A.M. Best and offers several affordable life insurance policies. Many policies require no medical exam. In addition, you can expand your life insurance coverage options with the following State Farm life insurance rider options: waiver of premium, children's term rider and a select term rider. You can start the quote process online or you can call a State Farm life insurance agent.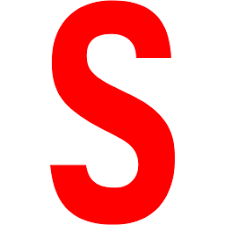 1 Minute Review
State Farm offers a selection of life insurance products designed to meet the needs of most customers. All the basic policy types are covered by this national insurer, with coverage options that are easy for consumers to understand. Some less common types of life insurance are not well represented and, as always, customers are encouraged to get quotes from multiple insurers.
Best For
Customers who have existing policies with State Farm
Auto insurance is discounted up to 17% if bundled with life insurance through State Farm
Pros
State Farm website provides easy life insurance quotes and helpful information to guide the process
A nationwide network of over 18,000 agents provides access when questions arise
Sizable discount on auto policies for customers who also purchase life insurance
Cons
Premiums may be higher than some competitors, depending on individual rating considerations
Less flexibility in term lengths then some competitors
3. Transamerica
Transamerica has been offering life insurance products since 1904 and is one of the 10 largest life insurers in the U.S. The company offers whole, universal and financial expense insurance. To add coverage to your policy, you can choose from these available riders: accelerated death benefit, return of premium, disability premium waiver, accidental death, monthly disability and a rider to cover your children or grandchildren. A.M. Best gives Transamerica its A (excellent) financial strength rating. You can start the quote process by telephone or by locating an agent near you.
1 Minute Review
With more than 12 million active customers, Transamerica Corp. is one of the biggest names in the life insurance industry. Transamerica offers a wide array of life insurance products — everything from term to a variety of permanent life insurance products, including whole, universal and variable life.
Transamerica life insurance policies are available to anyone ages 18 to 80, with coverage starting at just $25,000 and going as high as $10 million. In addition to term and permanent life insurance policies, Transamerica offers final expense insurance and any number of riders to help customers customize their policies.
Best For
Coverage with chronic conditions
High benefit policies
Smokers
Pros
Term life policy quotes and purchase available online
Wide array of products
Comprehensive online resources
No medical exam required for many term policies
Cons
Below-average scores from the National Association of Insurance Commissioners (NAIC) and J.D. Powers
Policies purchased through agents only
Disproportionate number of customer complaints
4. Guardian Life Insurance
Guardian Life Insurance has a superior A.M. Best financial strength rating of A ++ (superior). There are many life insurance plans to choose from, including term, whole, universal and variable universal life insurance. To add coverage to your policy, you can choose from the following riders: waiver of premium, conversion, rider, acceleration terminal illness, long-term care and a charitable benefit rider.
Typical Cheap Life Insurance Policies
Several types of life insurance are available. The best and most affordable type of life insurance to protect you and your family depends on your unique life circumstances.
Term life: Term life insurance is the least expensive type of life insurance available. In general, term life insurance protects you for a specific length of time, ranging from 10 years to 30 years. Term life insurance includes various premium options and may be converted to a whole life policy once the policy term has ended.
Group life through your employer: Group life insurance is insurance your company provides as part of your employee benefits package. Most employer-provided group life insurance is either free or low cost for you as an employee, making it an economical alternative if it's offered at your place of business. It is most likely one of the most affordable life insurance solutions available.
Cash-value whole life policy: While a whole life insurance policy will be more expensive initially; the cash-value option makes it worth considering. You can access your cash value to pay for important life events. Your choices will vary depending on the type of policy and the insurer. A life insurance policy's cash value can be used to fund your retirement, pay for your children's college education or any other financial life goal you may have.
What is The Ladder Strategy?
Although everyone's insurance needs are different, it is typically a good idea to have a plan in place that includes multiple life insurance policies, commonly referred to as a life insurance ladder.
The type of life insurance you need will vary depending on why you need life insurance. For example, one policy may be better for retirement planning, and another is better at paying final expenses. As a result, buying multiple policies may be required to get the most out of a life insurance policy. But you aren't overpaying for unnecessary life insurance.
With a life insurance ladder, you have a succession of policies that expire at different times. Buying a large life insurance policy to cover all your needs is sometimes beneficial. It's adaptable, so you can tweak it as needed.
Using a life insurance ladder, which includes many policies for various financial needs, saves money on unnecessary coverage and lowers the overall cost of life insurance.
Compare More Cheap Life Insurance Options
Pick a company that gives you the best coverage at the best price in terms of life insurance. If that sounds like a lot of work, don't worry. Benzinga has come up with a list of the best life insurance companies for you to consider.
Finding the Best Cheap Life Insurance 
In your journey to finding affordable life insurance, you'll first need to find the right life insurance provider. Some companies offer better value, more adjustable coverage or competitive rates for specific age groups than others. Compare coverage and look at each company's policy options, pricing, financial stability and claims service to select the best fit for you.
Benzinga offers sound insurance and money advice, so come back often for help in making the most informed financial decisions.
Frequently Asked Questions
Methodology
Benzinga crafted a specific methodology to rank life insurance. To see a comprehensive breakdown of our methodology, please visit our Life Insurance Methodology page.