If you're eyeing a bathroom remodel or trying to pay down debt, use a personal loan to cover the balance. Use our guide to the best personal loans in Oklahoma to find one that meets your needs.
Best Personal Loans in Oklahoma:
Best for Military Service Members: Tinker Federal Credit Union
Best for Improving Credit: Focus Federal Credit Union
Best Community Bank: Bank of Oklahoma
Best Online Application: Credible
Best for Student Loan Refinancing: SoFi
Best for Debt Consolidation: Payoff
Through a Credit Union
Credit unions are member-owned financial institutions that often take a special interest in helping the community they operate in. Personal loans from credit unions often have relatively low rates — these Oklahoma credit unions are a good place to start your search.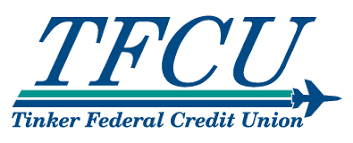 Loan Amounts
Up to $35,000
Terms Offered
Up to 60 months
Best for Military Service Members: Tinker Federal Credit Union
Tinker Federal Credit Union (TFCU) is Oklahoma's largest credit union with an equally large offering of financial services. You can open a checking or savings account, take out a loan, apply for a credit card, or enlist financial planning services with TFCU.
The credit union offers auto loans for new and used vehicles and recreational vehicles along with home loans. You can apply for a no-collateral personal loan, though you may choose from a secured personal loan, student loans, lines of credit, as well as disaster relief and storm shelter loans.
TFCU's legacy is one of working closely with military members. Service members are eligible for an impressive suite of rewards benefits, including a first-time buyer auto or home loan. This helps service members meet their financial goals without the burden of building credit, which can be hard if you enlist as a young adult.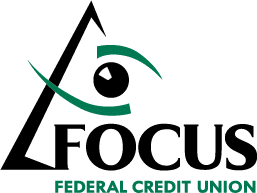 Terms Offered
12–60 Months
Best for Improving Credit: Focus Federal Credit Union
Focus Federal Credit Union has been serving Oklahoma since 1955 and currently has 11,000 members. You can choose from many financial services as a member. It offers several accounts in both the checking and savings categories, some of which are high-yield interest rate accounts.
If you need a personal loan, Focus Federal Credit Union has a few choices. Its general person loan can be used for anything, including as a backpacking-through-Europe loan.
The credit union also offers a Credit Builder loan and a Fresh Start personal loan. A Credit Builder loan is for borrowers with no credit history. The Fresh Start personal loan is a small loan where you receive half the funds in your checking account and a half in your savings. Once you pay off the first half, Focus releases the remaining funds. This can help you build credit with small amounts that are paid back easily without racking up much debt.
You can also get an auto, home or storm shelter loan through Focus Federal Credit Union.
Best Banks in Oklahoma: Offering Personal Loans
Banks are large financial institutions that offer the full spectrum of financial services including personal loans. Banks get points for accessibility — they usually have multiple branches and high-functioning online banking capabilities.
Best Community Bank: Bank of Oklahoma
Bank of Oklahoma is a large bank with a community feel, focusing on giving back and social responsibility. However, you'll find national chain-level offerings from this institution.
You can choose between a personal loan or personal lines of credit. The bank determines rates and terms on a client-by-client basis, so chat with a banker online or visit a local branch to see if it works for you. Personal loans are always unsecured and come with fixed rates and fixed terms, while personal lines of credit have variable rates and terms.
Bank of Oklahoma also offers auto and home loans. Checking, savings, CDs and wealth management are other financial products.
Best Personal Loans in Oklahoma from Online Platforms
Instead of visiting a bank and filling out tedious forms, why not apply for a personal loan from the comfort of your couch? Check out our partners to determine if an online lender makes sense for you.
Loan Amounts
$5,000–$100,000
Disclosure
See Terms*
Best Online Application: Credible
Flexibility and functionality make Credible a leading online marketplace lender. If simplicity and efficiency rank high on your list of non-negotiables, check out Credible for your loan considerations. Credible's personal loan option starts at 4.99% APR with terms ranging from 2 to 7 years. Loan amounts are anywhere from $5,000 to $100,000.
You can also apply for student loans and mortgages through Credible or refinance either type of loan. Applying is a painless process and managing your loan using the Credible app is equally easy.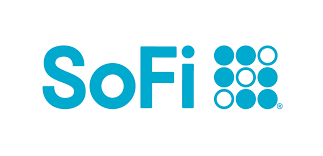 Loan Amounts
$5,000 – $100,000
Terms Offered
5, 7, 10, 15 and 20 year
Best for Student Loan Refinancing: SoFi
If you are a college grad carrying debt or a future one looking for a private loan, you've probably heard of SoFi. This online lender offers unsecured personal loans along with private student loans and student loan refinancing.
If you choose SoFi as your personal loan lender, you won't face origination or prepayment fees. Terms are fairly flexible — 5, 7, 10, 15 and 20 years at a fixed rate of 4.73% to 11.21% APR. Loan amounts are between $5,000 and $100,000. 
You can also apply for a mortgage or home equity loan with SoFi. It has investment accounts (including cryptocurrency investing), savings accounts and insurance as well.
APR
Fixed 5.99% – 24.99%.
Loan Amounts
$5,000 – $40,000
Origination Fee
0%–5% of the loan amount
Best for Debt Consolidation: Payoff
Payoff is a solid lender for borrowers focusing on debt management.
You can borrow anywhere from $5,000 to $35,000 at 5.65% to 22.59% APR. Terms fall between 2 to 5 years with origination fees between 0% to 5%. Payoff adds transparency to the application process by providing clear borrower standards.
Check your eligibility here:
Credit score of at least 640
Debt-to-income (DTI) ratio under 50%
Must have used credit for 3 or more years
2 open credit lines with no more than 1 installment plan loan
No current delinquent accounts
No delinquencies occurring in the last 12 months for over 90 days
If you want to improve your creditworthiness or take the first step toward tackling your debt, check out Payoff to see if it fits your needs.
Personal Loan Considerations
Consider the following when thinking about getting a personal loan: Are the rates better than other lines of credit available with your creditworthiness? Do you need a lump sum of quick cash? Can you repay the loan within the given terms? If so, a personal loan is likely your best option. Keep an eye out for predatory lenders and unreasonable terms or penalties.
Personal Loans vs. Credit Cards
Personal loans and credit cards are both lines of credit you can use to cover expenses you may not have the cash for now. A personal loan tends to have fixed rates and terms while a credit card usually has a variable rate and no set payoff period.
A personal loan is a single chunk of credit where a credit card is a revolving line of credit. Use a personal loan if you want to cover a large expense or manage your debt; use a credit card if you want a reusable line of credit for general purchases.
Frequently Asked Questions
Q: What happens if I can't repay my personal loan on time?
A: Pay attention to the terms you agree to when selecting a loan — most are rigid and you want to meet them to avoid trouble down the road. Late payment fees, collateral seizure or prepayment penalties are all common consequences of violating loan terms. Look for loans with minimal restrictions and penalty fees.
Q: Can I get a personal loan with bad credit?
A: In short, yes. Some lenders specialize in lending to borrowers with less-than-perfect credit. Others may still consider you, but the terms may be strict and come with high-interest rates. If you are working on your credit, a personal loan can be a good way to improve your score. Compare personal loans to available credit cards to see which can offer you the best rates.
Is a Personal Loan a Smart Financial Decision?
Consider a personal loan if you need to cover a costly expense or need cash, quickly. Personal loans save you money over time with lower interest rates than credit cards or paying for add-value improvements to your home.
Personal loans can also improve your credit, garnering you lower rates and better terms in the future. With the sheer number of lenders out there, you should be able to find a personal loan with terms that you can work with.