Trying to budget for a large expense or paying down debt can feel impossible sometimes. If you find yourself needing more cash than you can afford to set aside, why not check out a personal loan? A personal loan is a great way to spread an expense over an extended period of time. Benzinga found the best personal loans in Missouri, so use our list as a launching point.
Best Personal Loans in Missouri Near You:
Best for U.S. Military Service Members and Veterans: Navy Federal Credit Union
Best for Applicants with Low Credit Scores: United Credit Union
Best for Emergency Funding: U.S. Bank
Best for Easy Online Application: Credible
Best for Student Loan Refinancing and Debt Consolidation: SoFi
Best for Debt Consolidation: Payoff
Best Personal Loans Through a Credit Union in Missouri
Credit unions are member-owned, so customers benefit from profits, not shareholders. These benefits are often in the form of lower rates for products like personal loans.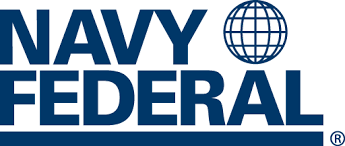 Loan Amounts
$250–$50,000
Terms Offered
12–60 Months
Best for U.S. Military Service Members and Veterans: Navy Federal Credit Union
In business for almost 90 years, Navy Federal Credit Union caters to all active and veteran military members and Department of Defense workers. Family of servicemen and women are also eligible members.
Members of Navy Federal have access to world-class banking services. Its comprehensive mobile app is available to Apple, Android and Kindle Fire users.
As a Navy Federal client, you can apply for personal loans, home improvement loans, debt consolidation loans, shared secured loans and certificated secured loans.

Loan Amounts
Determined by applicant's borrowing power
Best for Applicants with Low Credit Scores: United Credit Union
United Credit Union offers its services to several counties throughout Missouri. Aside from proof of residence, you need a picture ID, Social Security number and a $1 minimum deposit to an eligible account.
United offers vehicle loans, personal loans, student loans, home and land loans, vehicle refinancing and shared-secured loans. You can also apply for a United Cash Loan, a solution to predatory payday lenders for when you need $100–$500 quickly. There are no prepayment fees and flexible terms, a definite draw when selecting a good personal loan.
One benefit of using United is its transparent loan rates. Many lenders do not specify credit score requirements or accept applicants with poor credit. United spells out expected APR rates for each type of loan and credit tier, including for credit scores at or lower than 579. Applying for a loan with less than perfect credit can be intimidating, so if you want a personal loan to start working on your credit, United is a great credit union to look into.
Best Banks in Missouri Offering Personal Loans
Most of us use banks for our personal finance needs, and for good reason. Banks get points for numerous locations, great online banking options and a host of financial products.

Loan Amounts
$1,000–$25,000
Terms Offered
2–60 months
Best for Emergency Funding: U.S. Bank
U.S. Bank is a nationwide bank with numerous branches throughout Missouri.
U.S. Bank offers the following personal banking services: Online and mobile banking, checking and savings, credit cards, mortgages and refinance, loans and credit lines, and investment and retirement.
You can get a personal loan from U.S. Bank to cover a big expense or to consolidate debt. Rates are competitive and fairly flexible. You can also apply for a true emergency expense loan with its Simple Loan offering. As a U.S. Bank client, you'll be able to access up to $1,000 in quick, fast cash. You know within minutes of applying if you qualify and, if approved, receive your funds just as quickly.
Best Personal Loans in Missouri from Online Platforms
Being able to handle your money online is increasingly important as time goes on. The online lending industry has responded to this need with several great lenders targeting all types of borrowers.
Loan Amounts
$5,000–$100,000
Disclosure
See Terms*
Best for Easy Online Application: Credible
Credible is an online lender offering loan flexibility combined with an easy and transparent application process.
Credible's personal loan option starts at 5.99% APR. Terms range from 2 to 7 years. You can choose loan amounts anywhere from $5,000 to $100,000, a higher limit than typical standard loans.
Mortgages and student loans are also accessible through Credible. You can refinance either, too. Credible is a great online lender for any borrower.
If you consider yourself a techie, you'll enjoy using Credible for its functionality.
If you usually prefer analog over digital, Credible is super easy to use and the personal loan application process is painless.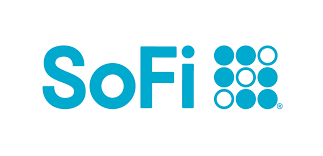 Loan Amounts
$5,000 – $100,000
Terms Offered
5, 7, 10, 15 and 20 year
Best for Student Loan Refinancing and Debt Consolidation: SoFi
SoFi is an online lender offering unsecured personal loans along with private student loans and student loan refinancing. 
Student loan debt can get in the way of many of life's milestones like getting married or buying a home, especially as interest compounds. You can look into refinancing a student loan to pay off the debt quicker at a lower rate, saving you money over time.
SoFi has no origination or prepayment fees. This is a plus when paying off student loans as you can put as much money as possible toward the loan. You can borrow with flexible terms: 2 to 7 years at a fixed rate. Loans range from $5,000 to $100,000.
SoFi offers mortgage refinancing and home equity lines of credit, too. You can  use SoFi for investment accounts, cryptocurrency investments, savings accounts and insurance.
APR
Fixed 5.99% – 24.99%.
Loan Amounts
$5,000 – $40,000
Origination Fee
0%–5% of the loan amount
Best for Debt Consolidation: Payoff
If you specifically want to consolidate your debt into easier monthly payments, Payoff is a great lender to help you meet that goal.
Loans range from $5,000 to $35,000 at a fixed rate APR. Terms fall between 2 to 5 years with origination fees of 0% to 5%. Your creditworthiness determines your exact rates and terms.
Unlike many lenders, Payoff is 100% transparent about its borrower standards. If you meet the following requirements, you should be eligible for a loan from Payoff.
Borrower Requirements:
Credit score of at least 660 
Debt-to-income (DTI) ratio under 50% 
3+ years of credit history
2 open credit lines with no more than 1 installment plan loan 
No current delinquent accounts
No delinquencies occurring in the last 12 months for over 90 days 
Use Payoff for a personal loan that can help improve your credit score and tackle your debt.
Personal Loan Considerations
Not sure if you need a personal loan? Think about the following: Do you need a lump sum of cash? Do you think you can stick to rigid payment terms? Are you trying to raise your credit score or consolidate debt into 1 monthly payment? If so, a personal loan sounds like an option worth exploring.
Personal Loans vs. Credit Cards
Personal loans and credit cards are similar in that they extend credit to borrowers who need to cover expenses that they aren't able to with their current income. They differ in that personal loans have fixed rates and terms, while credit cards typically have variable rates and terms. Personal loans are usually a lump sum of cash that you close upon final payment; credit cards are a revolving line of credit that you can reuse after paying on your balance.
Frequently Asked Questions
Q: What happens if I can't repay my personal loan on time?
A: If you miss payments, pay off a loan late (or early in some cases), you may face consequences. These can include collateral seizure and steep fees. Make sure loan terms work for you before agreeing to one.
Q: Can I get a personal loan with bad credit?
A: In short, you can. Some lenders seek out borrowers with bad credit; others will work with you with higher rates and stricter terms. Personal loans can help with bad credit as well, so weigh the pros and cons for your specific financial situation to make the best decision.
Should You Get a Personal Loan?
Do you want to consolidate your debt or add value to your home by upgrading your appliances or getting a new roof? A personal loan is a great way to cover these and others expenses. If you have decent credit, you can usually find reasonable rates and terms. If you don't, a lender may work with you anyway, and you'll get the added benefit of improving your creditworthiness by raising your debt limit and lowering your DTI ratio.