Sometimes life gets in the way of saving for a goal or paying down debts before the interest gets overwhelming. If you need some extra cash, a personal loan is a solid option.
A personal loan is a general use loan that your lender deposits directly into your account. You can repay it over time with an installment plan at low, fixed rates with flexible terms. Get started with our list of the best personal loans in Kentucky.
Best Personal Loans Through a Credit Union in Kentucky
Becoming a member of a credit union means buying in as a partial owner. This is beneficial — the money you put into the credit union gets returned to you. You can see returns in the form of competitive rates on loans, relationship discounts and more.

Terms Offered
Up to 60 months
Best Range of Personal Loans: Park Community Credit Union
Park Community Credit Union was established in 1965 to serve Kentucky's General Electric Appliance Park. It now serves the Louisville metro, South Indiana and the Bluegrass region.
Park Community calls its personal loan options Custom Loans. Custom Loans include the Anything Loan, a general use personal loan, and a Recreational Loan, a Micro Commercial Loan and a Credit Builder Loan. Use the Credit Builder Loan to borrow up to $1,500 for 12 months and improve your credit history.
It also offers a Hardship Loan. You can borrow up to $5,000 for 36 months at as low as 3.0% to help make ends meet.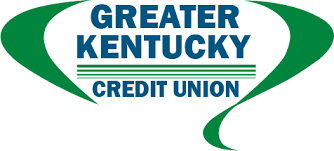 Loan Amounts
$300 to $10,000
Best for Smaller Personal Loans: Greater Kentucky Credit Union
Operating since 1953, Greater Kentucky Credit Union is a small credit union with solid financial products. Greater Kentucky Credit Union offers vehicle and home loans along with personal loans and credit cards.
You can apply for a personal loan from Greater Kentucky Credit Union to consolidate bills or fund vacations, holiday expenses, unexpected expenses, auto and home repair or college tuition.
Your desired loan and creditworthiness determine your rates and terms. You can borrow anywhere from $300 to $10,000.
Best Banks in Kentucky Offering Personal Loans
Banks offer best-in-class lending products, conveniently located branches and full service digital banking. Take a look at our best banks in Kentucky that offer personal loans.

Loan Amounts
Up $2,000 to $25,000 online, unsecured loans up to $50,000, unsecured granted on case-by-case basis, call or visit a branch for more information
Terms Offered
12 to 60 months
Best for Fast Funding: Fifth Third Bank
Fifth Third Bank is a large bank servicing Kentucky and 9 other states with 1,200 branches.
Fifth Third offers a wide range of lending options. These include vehicle financing, home equity loans and lines of credit, mortgages, personal lines of credit, student loans and personal loans. Apply online for immediate results. You could receive your funds as soon as the following day.
Unsecured personal loans range from $2,000 to $50,000. Fifth Third won't charge you closing costs or prepayment fees with a personal loan.

Loan Amounts
$1,000–$25,000
Terms Offered
2–60 months
Best for General Use: U.S. Bank
If you're a U.S. Bank account holder with decent credit, you can apply for a Personal Loan. Flexible terms range from 1 to 5 years, and you can borrow anywhere from $1,000 to $25,000. Use this loan for a big purchase or to refinance your debt with a lower interest rate. There aren't any prepayment penalties or origination fees.
If you need a small, fast cash infusion, there's also the U.S. Bank Simple Loan to consider. Borrow up to $1,000 in $100 increments and repay it in 3 monthly payments.
There are no late fees or prepayment fees, but you will pay a fee for each payment made. Start the easy online application or visit a branch to learn more today.
Best Personal Loans in Kentucky from Online Platforms
If you like using apps and online platforms to handle your finances, an online lender is right up your alley. Take a look at our top picks for online lenders.
Loan Amounts
$5,000–$100,000
Disclosure
See Terms*
Best for Loan Comparison: Credible
Credible is a popular, free loan comparison service. With Credible, you'll get side-by-side comparisons of custom-fit loan options from trusted lenders.
Prequalify and check your rates without affecting your credit score. Credible will link you with lenders that offer credit cards, mortgages, private student loans, personal loans and refinancing options. You'll fill out a simple form and get loan options and rates within 2 minutes.
You can borrow anywhere from $1,000 to $100,000 from Credible lending partners. Terms and rates vary by lender depending on your credit history. For personal loans, some lenders cap the amount between $35,000 and $50,000.
Check your personalized rates free of charge or worry with Credible. They have a best rate guarantee. If it can't offer you the most competitive loan rates and terms, Credible will send you $200.
Loan Amounts
$5,000 – $100,000
Terms Offered
5, 7, 10, 15 and 20 years
Disclosure
Fixed rates from 6.99% APR to 21.78% APR. APR reflect the 0.25% autopay discount and a 0.25% direct deposit discount. SoFi rate ranges are current as of 3/24/22 and are subject to change without notice. Not all rates and amounts available in all states. See Personal Loan eligibility details. Not all applicants qualify for the lowest rate. Lowest rates reserved for the most creditworthy borrowers. Your actual rate will be within the range of rates listed above and will depend on a variety of factors, including evaluation of your credit worthiness, income, and other factors. See APR examples and terms. The SoFi 0.25% AutoPay interest rate reduction requires you to agree to make monthly principal and interest payments by an automatic monthly deduction from a savings or checking account. The benefit will discontinue and be lost for periods in which you do not pay by automatic deduction from a savings or checking account.
Best Online Application Process: SoFi
SoFi is a digital lending platform with a wide range of loan options. You can use SoFi to refinance student loans or mortgages. SoFi also offers home loans, private student loans and personal loans.
The personal loan from SoFi aims for debt consolidation and home improvements. Loans run between $5,000 to $100,000. Low, fixed rates and flexible terms between 2 and 7 years make this loan a solid choice.
SoFi's personal loan is completely fee-free, so you won't pay origination fees, prepayment fees, late fees or any other extra costs,
Applying online is an easy 3 step process. Pre-qualify in less than 2 minutes and complete your application. Then sign for your loan and wait for your deposited funds.

Terms Offered
3 – 36 months
Best for Imperfect Credit: BadCreditLoans.com
Take the stress out of applying for a loan with imperfect credit with BadCreditLoans.com. BadCreditLoans.com is a free-service that links you to lenders if your credit needs some work.
Personal loans from BadCreditLoans.com are best for emergency or unexpected expenses. You can borrow between $500 and $5,000. Lenders don't normally offer over $1,000 to those with poor credit. These small loans can also be used to build and improve your credit if you manage them responsibly.
Use the loan request form to see what kind of loans BadCreditLoans.com can offer you. You'll have an answer quickly. If you are approved and accept the loan, you should get your funds quickly.
Personal Loan Considerations
A personal loan is best if you need a lump sum deposit to fund a larger expense or refinance your debt at a lower interest rate. Look for personal loans with low rates, flexible terms and minimal fees. Make sure to only accept a loan with terms that you know you can meet. Be cautious of predatory lenders or bad loans, especially online.
Personal Loans vs. Credit Cards
A personal loan is ideal for situations that require a large chunk of cash at 1 time. Personal loans are paid back in installments on a rigid timeline.
Credit cards are better for consistent access to funds to cover smaller expenses. Compare lending options to figure out what best meets your needs.
Frequently Asked Question
Q: What happens if I can't repay my personal loan on time?
A: Try to avoid this if you can. It will hurt your credit and could cost you extra money. Before you agree to anything, find out if your lender offers any sort of relief program or features like skip-a-payment. Then you'll know your options if you find yourself in financial trouble.
Q: Do I need collateral for a personal loan?
A: It depends on the type of personal loan and your credit. Many lenders offer unsecured signature loans, which are backed by your signature only. But most also offer secured loans that require collateral. These loans tend to have an even lower interest rate and higher loan cap amounts.
Apply for a Personal Loan Today
Sometimes you need a financial leg-up, even if you've done your best to prepare. Apply for a personal loan to get the money you need fast. Contact a trusted lender on our list to start the process today.