Personal loans can give you quick access to a chunk of cash. Use a personal loan to roll credit card payments into 1 monthly payment or fund home renovations, your dream vacation and more.
You have your choice of brick-and-mortar and online lenders and choosing the best option can be daunting. Benzinga's done the work for you — check out our list of the best personal loans in Georgia.
Best Personal Loans in Georgia:
Best Personal Loans Through a Credit Union in Georgia
When you bank with a credit union, you own a share in the financial institution. This means the money you put in returns to you, not shareholders. These returns are usually in the form of member benefits like lower interest rates on things like personal loans.
Take a look at our list of the best personal loans through a credit union in Georgia.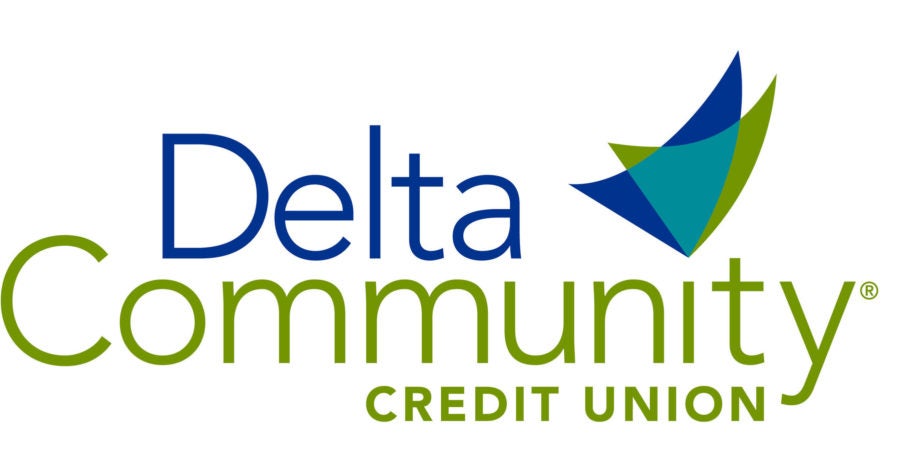 Loan Amounts
As low as $500
Terms Offered
12 to 60 months
Best for Vacation Loans: Delta Community Credit Union
Delta Community Credit Union is the largest credit union in Georgia. It focuses on personalized service for its members.
Personal loans from Delta Community can pay for consolidating debt, home repairs and expenses, car repairs, or emergency expenses. You can also apply for a seasonal holiday loan (available in November and December only), a vacation loan or a personal line of credit.
The vacation loan aligns with Delta Community's focus on member happiness. Choose 12- or 24-month terms and secure a competitive rate.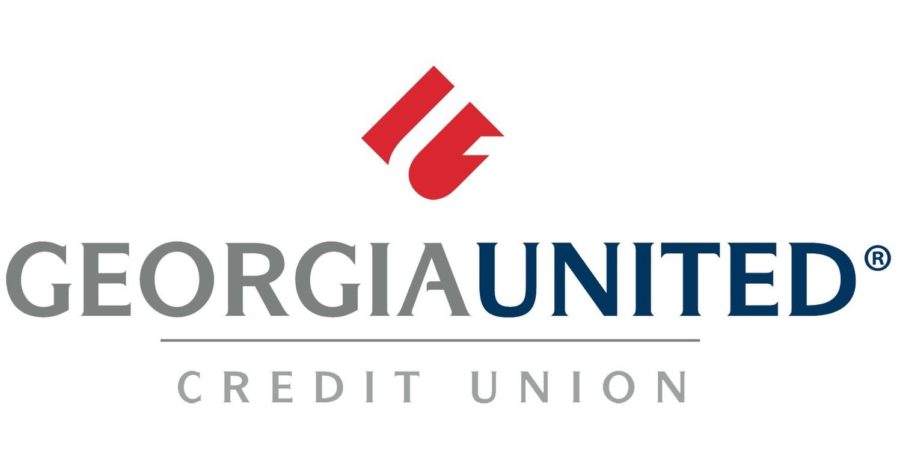 Best for Debt Protection: Georgia United Credit Union
Georgia United Credit Union has 19 branches. Georgia United focuses on providing great member benefits and perks with exceptional service.
Georgia United members can apply for a personal loan, share and certificated secured loans and new teacher loans. The new teacher loan aims to provide new educators up to $5,000 at a low, fixed rate. You must have a signed contract with an employer but not yet received pay to be eligible.
A major draw of borrowing from Georgia United is debt protection. Qualified members can have debt paid in the event of unfortunate circumstances like losing your job or illness.
Best Banks in Georgia Offering Personal Loans
Is online and branch accessibility important to you? Do you prefer to integrate all of your finances at 1 institution? Look into a personal loan from a bank.
Competition among banks is fierce, so there is extra incentive to provide state-of-the-art financial products and services to their customers.
Check out our top picks for the best banks in Georgia that offer personal loans.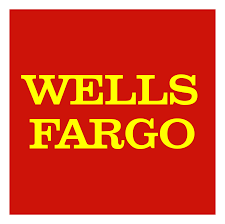 Loan Amounts
$3,000 to $100,000
Terms Offered
12 to 84 months
Best for Large Personal Loans: Wells Fargo
Wells Fargo's personal loan offers competitive rates. Unsecured loan amounts range from $3,000 to as high as $100,000. You can borrow to consolidate debt, finance large purchases, fund renovations or just cover general expenses.
There are no origination fees or prepayment fees. You may qualify for relationship discounts to save even more money. You'll be eligible for up to 0.25% off if you autopay from your Wells Fargo deposit account.
The online application is easy to complete. You can manage your loan online or through the Wells Fargo app.

APR
As low as 7.64% to 13.59%
Loan Amounts
$1,000 to $35,000
Terms Offered
6 to 60 months
Best for Home Improvements: PNC Bank
If you have your heart set on a bathroom remodel but don't have the cash, look into a personal loan from PNC Bank. Its home improvement resources can help you plan the funding of your home renovations.
Use the calculator to estimate the total cost of your home improvement plans and see the lending options available. PNC may suggest a home equity loan, unsecured lump sum personal loan, revolving line of credit or a credit card to cover the renovation expenses.
If you choose to use a personal loan to pay, there's no origination, application or prepayment fees.
Best Personal Loans in Georgia from Online Platforms
It is increasingly important to be able to handle your finances online. Lenders have responded with great online loan options.
Here's Benzinga's list of the best personal loans from online platforms.
Loan Amounts
$5,000–$100,000
Disclosure
See Terms*
Best for Loan Comparison: Credible
Credible ranks high in functionality with its simple, streamlined platform. Credible isn't a lender — it's an online service that compares custom-fit personal loans. You can qualify in minutes to evaluate potential loans without hurting your credit score.
After a short survey, Credible connects you to offers from willing lenders. Compare each loan to find the terms and rate that make the most sense for you.
In addition to personal loans, Credible works with lenders that provide student loans and mortgages. Refinancing for mortgages and student loans is also an option.
You'll find personal loan options starting at 4.99% APR with terms that range from 2 to 7 years. Loan amounts range from $1,000 to $100,000.
Loan Amounts
$5,000 – $100,000
Terms Offered
5, 7, 10, 15 and 20 years
Disclosure
Fixed rates from 6.99% APR to 21.78% APR. APR reflect the 0.25% autopay discount and a 0.25% direct deposit discount. SoFi rate ranges are current as of 3/24/22 and are subject to change without notice. Not all rates and amounts available in all states. See Personal Loan eligibility details. Not all applicants qualify for the lowest rate. Lowest rates reserved for the most creditworthy borrowers. Your actual rate will be within the range of rates listed above and will depend on a variety of factors, including evaluation of your credit worthiness, income, and other factors. See APR examples and terms. The SoFi 0.25% AutoPay interest rate reduction requires you to agree to make monthly principal and interest payments by an automatic monthly deduction from a savings or checking account. The benefit will discontinue and be lost for periods in which you do not pay by automatic deduction from a savings or checking account.
Best for Debt Consolidation: SoFi
SoFi is an online lender that can get you the money for home renovations, relocation assistance, medical procedures and more. 
You can also reconsolidate your debt with a SoFi loan. Consolidating your debt into 1 monthly payment can make it more manageable and help you avoid high interest payments.
SoFi's online application process is simple. Qualify to see your potential loans with no effect on your credit report. Loans from $5,000 to $100,000 are available with flexible terms and a fixed rate.
SoFi is a fee-less lender. There are no origination fees, no pre-payments fees and no late fees. No fees means your loan costs are less and you can concentrate your money toward repayment.

Terms Offered
3 – 36 months
Best for Emergency Expenses: BadCreditLoans.com
Applying for a loan can be anxiety-inducing if you have poor credit. BadCreditLoans.com takes the edge off with its free service. The service connects you with lenders willing to work with you even if your credit needs improvement.
Find lenders for personal loans, auto loans, student loans, home loans, business loans and mortgages. You can apply from $500 to $5,000. Your lender will set the APR, repayment terms and origination fees. Lenders through BadCreditLoans.com tend to cap loans at $1,000 if you have poor credit.
You must be at least 18 years old, have a checking account, verifiable income and a valid email address to qualify. The application process takes less than 5 minutes on average.
Personal Loan Considerations
Thinking about a personal loan? Consider the following:
Does the loan have lower rates than credit cards?
Do you need a revolving credit line or a lump sum of cash?
Can you repay the loan within the offered terms?
If you need a lump sum and answered yes to any of these questions, a personal loan is likely a good option for you.
Some lenders do prey on unsuspecting borrowers. Use trusted resources for your personal loan and do your research before signing on the dotted line.
Frequently Asked Questions
Q: What happens if I can't repay my personal loan on time?
A: Make sure you can meet the given terms for a loan before accepting. If you miss a payment or pay late, you can face anything from late fees to collateral seizure.
Q: Can a personal loan help my credit?
A: If you handle your loan payments responsibility, it definitely can. Making on-time payments toward a personal loan can raise your overall credit limit and lower your credit utilization. This can help raise your credit score.
Find a Personal Loan Today
A personal loan could be the right choice if you're short on cash for any number of reasons. Personal loans can provide a lower rate than other lines of credit and many lenders offer flexible, long-term repayment plans.
Start with our list of recommended lenders to find the best personal loan today.