---
Our Top Pick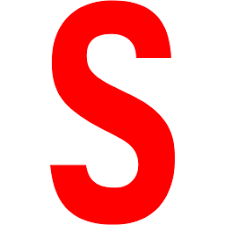 see how State Farm compares
Want to find the best coverage? Most of our readers prefer Lemonade for their home insurance needs.
Custom Home Insurance Quotes
Tip: Compare 2-3 Companies
Looking for the best Oregon home insurance? Oregon lies in the temperate zone and is covered with mossy rainforests. All that green spells lots and lots of rain. And that, obviously, causes some run-ins with water damage or mold for homeowners across the state.
Also, every time the vegetation dries out in the summer, wildfires take over. As a matter of fact, Oregon ranked fifth in the country in 2015 after 685,809 acres of land were destroyed by wildfires. However, overall, natural disasters are at a minimum in Oregon, and it's possible to find insurance lower than the national average.
For more information about homeowners insurance nationwide, check out Benzinga's top-rated Best Homeowners Insurance Companies.
The Best Homeowners Insurance in Oregon
Average Annual Premium in Oregon
The homeowners insurance rates in Oregon are quite fair, at just $574, while the national average is $1,132. In fact, Oregon has the lowest homeowners insurance rates in the nation as of 2017.
Despite the numerous out-of-control fires, less than ten percent of Oregon's homeowners claims are due to major calamities. Most losses result from isolated events that do not affect hundreds or thousands of people at the same time.
Other reasons include mild temperatures, low crime rates and lower incidence of extreme weather than the national average.
Finding the Best Premium for Your Home
Oregon has it all, from fertile farmland to high desert. Therefore, homeowners insurance policies vary from location to location across the state. Insurance companies will look into a number of factors inherent to your location and reasonably determine your annual premium. There are some core considerations to look into before choosing your home insurance partner.
Coverage
A standard home insurance policy might not be sufficient for your home, so it's important to understand precisely what a policy will cover. You can seek a home inspector and an insurance agent to assess your home, reveal the possible risks, advice on the kind of policy ideal for you and calculate the premium for it. A typical home insurance policy in the state of Oregon will include the following components:
Structure
If you lose your home due to a catastrophe listed in your policy, your insurance company will pay enough to reconstruct the house.
Personal belongings
These include furniture, home appliances and electronics, clothes, and other personal items. Most insurers provide coverage for personal belongings for 50 to 70 percent of the total amount of insurance you have on your house.
Liability
This covers your family (including your pets) against lawsuits for bodily injury and property damage caused to others or another individual's property outside your home.
Additional structures
Decks, outdoor structures, and such fall under this category.
Loss of use
This pays for the loss caused by a covered peril that destroys your home beyond repair. When this occurs, you will need another dwelling for the family while your former home is being rebuilt. You (the homeowner) are reimbursed from this part.
Supplementary coverage
You should consider coverage for earthquakes, floods, wildfires, and expensive jewelry and valuable items. However, an insurance agent is the best person to advise on these.
Rates offered by various companies
Perhaps before you contact an agent for proper guidance, you can do your own shopping online and weigh the various options on the table. Note that the best premium doesn't necessarily have to be the cheapest on the market. Rather, adequate coverage is crucial because a loss can mean a significant financial hardship for you, as the homeowner. Other sources of homeowners insurance quotes include personal referrals and traditional advertisements.
Company reputation
On this note, you can visit A.M Best Company and locate the insurance rating of a particular company. Since its establishment in 1899, A.M Best has been in the business of providing consumers a way to verify the stability of insurance companies in the U.S.
Considering the existing insurance companies' customer services, claims handling, financial strength, among other factors, A.M Best rates companies from A++ (highest score) to D (lowest score). Companies with good ratings range from A++ to B+. With that said, it will be unwise to solely rely on premium ratings as your base for choosing your insurance provider.
Deductible
This refers to the portion amount that you must pay for a loss before an insurance company will pay. Generally, a higher deductible translates to less annual premiums charged by an insurance company. Many individuals, however, tend to believe that it's better to choose a low deductible and let the company pay more, despite of the resulting higher premiums, than the other way around.
When it comes to selecting a deductible, you will have to consider what works best for your budget. Since Oregon is a low-incident state, you might be able to enjoy low premiums for a high-deductible policy and never have to incur high out-of-pocket expenses in the event of a disaster. You can also choose a flat-rate deductible or opt for a percentage of the insured amount.
Inclement Weather in Oregon
The luscious forests of Oregon attract lots of rain several days of the year, posing the danger of water damage from backed-up drains. Portland City, for instance, receives 44 inches of rain per year compared to the U.S. average of 39. The number of days per year with any measurable precipitation is 100, which explains the lush vegetation in the state.
Winter storms take their toll in major parts of the state. Over a period of five weeks through December 2016, and January 17, 2017, five different storms invaded Portland, Oregon. Winter storm Jupiter is a good example that led to abandoned cars on snow-choked streets. During the same period, precisely January 7, 2017, winter storm Helena dumped 20 inches of snow near Bend, Oregon.
Major activities the state always come to a halt at the hint of snow among other harsh weather conditions. Schools close and traveling becomes a challenge due to icy roads. Homeowners are at risk of ice dams that form on roofs. The weight of the ice can wreak havoc on a home's structure, and repairs can mean unwanted out-of-pocket expenses.
That said, homeowners and renters in Oregon ought to ensure that their homeowners insurance policy covers damages that may result from harsh winter storms and blizzards. Every coverage is different and in the case of roof collapse due to ice dams, for instance, insurers will look at many variables before deciding how much to pay. Make sure your homeowners insurance agent in Oregon advises you accordingly on this aspect.
Flood Insurance
The state of Oregon participates in the National Flood Insurance Program (NFIP), a federal program operated by FEMA to ensure residents benefit from flood insurance. Oregon residents and property owners purchasing flood insurance are required to check with their insurance agent to make sure that they are receiving a discount on insurance.
Flood insurance in Oregon offers two types of coverage; property coverage and personal belongings coverage. The property coverage protects the home's structure against water damage, and it is usually up to an amount of $250,000. However, be advised that this coverage excludes attics and basements.
The personal belongings coverage covers personal items such as furniture, electronics, unattached appliances, and clothing. This portion of the policy is available in amounts of up $100,000.
Before receiving accurate quotes from insurance companies, you will to answer questions regarding:
Your home location and size
Home value
Building materials
Any attached structures
Number of floors
Value of belongings
Preferable coverage limits
Desired deductible
Insurers will put into account these factors before giving you a quote to ensure you are getting the best coverage for your situation. Whether you are a homeowner in Oregon, renter or business owner, flood insurance is a reasonable investment.
Most Affordable Counties
The state of Oregon has a total of 36 counties. There are also several homeowners insurance companies spread across the state. Farmers, American Family, Liberty Mutual, State Farm, Allstate and Nationwide all battle for potential homeowners' business.
A study on the largest and smallest cities in Oregon show significant variations in homeowners insurance rates offered by different providers. According to this study, Nationwide offers the most affordable home insurance quotes in:
Portland ($652)
Eugene ($779)
Salem ($787)
Hillsboro ($657)
Medford ($666)
Springfield ($688)
Corvallis ($698)
State Farm offers the most affordable rates in:
Eugene ($768)
Salem ($800)
Gresham ($766)
Bend ($756)
Medford ($807)
Springfield ($732)
From this study, it seems that Nationwide and State Farm are go-to homeowners insurance companies in Oregon. However, keep in mind that various factors come into play before any insurance company determines your annual premium. Also, the best insurance companies are those rated B+ and above, as discussed above.
Top Picks for Oregon
Best For
Customers who have existing policies with State Farm
Pros
Website provides helpful information
A nationwide network of over 18,000 agents
Bundling discounts
Cons
Premiums may be higher than some competitors
1. State Farm
State Farm has been offering Americans various types of insurance since 1922. It is one of the largest and most popular homeowners insurance companies in the U.S. and certainly the largest provider in the state of Oregon.
The company provides coverage for virtually any type of dwelling, including homeowners, condo unit owners, manufactured homes, renters, farms, and ranches. However, for older than average homes, State Farm handles their cases differently. Nonetheless, this kind of broad coverage helps give the company an edge over many competitors.
In addition, State Farm's website and mobile resources provide customers with a wealth of information and assistance. The State Farm Pocket Agent app is especially handy for managing your policy and paying bills.
State Farm is also known for relatively cheap coverages and standard discounts available for premiums. Keep in mind that the company does not give discounts for new homes or those that have been newly renovated. State Farm also allows you to combine your homeowners policy with your car insurance policy, resulting in major savings on your side.
Finally, the company's local agents are friendly and professional. You can contact your nearest agent for a policy quote or alternatively get one via the State Farm website.
Best For
Tailored coverage
Pros
A long and considerable list of discounts that can save you hundreds of dollars
Ability to manage and track claims directly from computers or mobile devices
Excellent claims rating
Established company
Cons
Decent financial stability, but could be improved
Customer service and claims handling not always consistent or satisfactory
2. Liberty Mutual
Liberty Mutual understands the challenges in Oregon and offers customized home insurance coverage that fits every customer's specific location. This is even more evidenced by their optional mold coverage of up to $5,000 – a major advantage over companies such as State Farm and Allstate.
In addition to their standard homeowners' policy, customers have access to optional coverages including coverage for valuables, home protector plus and inflation protection. Liberty Mutual also offers policies to other types of homes such as renters insurance, manufactured homes insurance, landlord insurance as well as condo insurance.
These coverages come with an array of discounts and various endorsements that offer wider coverage, making it affordable to their policyholders. Additionally, Liberty Mutual has a loss forgiveness program that prevents your premium rates from going up on certain claims.
You will also note that when your home is under repair and you have to move, the Liberty Mutual insurance will typically cover extra expenses and offer emergency repairs to prevent greater future damages.
A good thing about Liberty Mutual's agents is that they are well-versed and have a prompt response to inquiries, homeowner's quotes, and to claims. In the same regard, you will find that their online application process is easy and detailed, not to mention they have incorporated an inventory app that can be used on either Android or iPhone.
Best For
Those who own investment properties
Pros
Prepackaged options that make buying easy
Other lines of insurance available
Above-average claims service and accepts prior claims
Accepts rural properties
Cons
Below-average customer service ratings
Must buy coverage through an agent
3. Farmers
Farmers Insurance is another large homeowner insurance company that has constantly been building on its original homeowners insurance policy for over 85 years to offer unique coverages and benefits, filling a specific niche in the insurance market.
Farmers Insurance extends its home products to other varieties of homes such as condos, mobile homes and renters.
The company has included an upgraded standard homeowners policy, without added costs, to include a benefits package called Farmers Smart Homeowners Policy. This includes claim forgiveness and cosmetic damage.
Unlike many other insurers, Farmers homeowners policy starts with the basics and allows you to customize your policy with plenty of coverage options in accordance with your needs.
Farmers homeowners policy helps you to save money and reduces your premiums by offering insurance discounts such as home safety discounts, home upkeep discounts and household discounts. Another way to save money with Farmers is by bundling up your Farmers car policy with your Farmers homeowner policy.
Another positive with Farmers is that their agents are strategically distributed all over the state of Oregon. They can give a quote or alternatively you can get a quote via Farmers' website.
Best For
No Recent Claims
Pros
Ease of online service or through an agent
Clear claims process
Useful mobile app
Cons
Average customer satisfaction for claims
Optional coverage like yard and garden not available in every state
4. Allstate
Allstate offers a more affordable homeowners policy with a lot of perks to it. Their homeowners coverage extends protection your belongings. Allstate customers have access to exclusive discounts for newly constructed homes, recent homebuyers and retirees.
Rising above most insurance companies, Allstate has a great online portal that offers step-by-step guidelines regarding all things pertaining to a homeowners policy, inclusive of informative articles and videos. Allstate's upscaled tools help you learn how different variables will affect your homeowners insurance premiums.
Managing your policy has further been simplified by use of Allstate's Digital Locker mobile app where you can keep a detailed catalog of your valuables as well as organize and estimate their value.
A great mix of informative online portal and amazing discounts on insurance premiums make Allstate stand out from the rest of its competitors.

Best For
Diminishing Deductible Option
5. American Family
American Family Insurance is most popular with its unique homeowners insurance policy, which not only covers your property but also offers added coverage to structures detached from your home. It additionally includes liability coverage to home-based businesses as well as sewer backup and sump pump overflow.
American Family offers a wide range of attractive discounts, such as discounts on homes purchased within the last three years, regardless of the age of the home, discounts on renovated homes and discounts on policy bundling.
American Family also offers other discounts that you won't typically get from other insurers, such as loyalty discounts for customers who have been with the company for longer than five years, as well as generational discounts for people with immediate family members who have been with the company for a while.
American Family's website provides a more interactive platform that will walk you through a virtual home, thoroughly covering all bases while noting features or items that might get you a discount or pose a certain problem.
Familiarize yourself with homeowners insurance coverage, limitations, potential discounts and added optional coverages through its website.
Final Thoughts
Finding the best premium for your Oregon home really means finding the best coverage for your home and your family — without costly coverage gaps — combined with a price that provides value you can afford.
Frequently Asked Questions
If I drop my computer, will home insurance cover the cost of replacement?
Home insurance policies usually cover personal property for a specific list of risks, called named perils. These perils might include fire, theft, burst pipes, and more, but dropping your laptop or TV or spilling soda on your new game console isn't covered. See the best home insurance providers for a custom quote.
Answer Link
What are the most common types of home insurance claims?
Wind and hail claims top the list with nearly 40% of all home insurance claims due to these two acts of nature. Fire and lightning are the second most common, but claims due to fire tend to much bigger than claims dues to other types of risk. The possibility of a total loss is why it's so important to insure your home for the full cost of rebuilding. Get a custom quote today.
Answer Link
How does home insurance liability coverage work?
Most home insurance policies provide liability coverage that can help protect you and your family against several types of lawsuits or liability claims. Coverage limit options usually begin at $100,000 and can go as high as $1 million. Your liability coverage provides coverage for common mishaps, like slip and fall accidents or animal bites and can protect you even when you are away from home. However, home insurance liability coverage does not provide coverage for automobile-related liability or liability related to business activity. Get the best home coverage and policy through our top providers today.
Answer Link