---
Our Top Pick

see how Lemonade compares
Want to find the best coverage? Most of our readers prefer Lemonade for their home insurance needs.
Smack-dab in the middle of the Midwest, Illinois' moniker "The Prairie State" might evoke images of tornadoes. But the Prairie State's weather highlights also feature blizzards and really hot summers, plus flooding. Since the state is a mixture of small towns, larger cities and a few large metropolitan areas, how much your Illinois homeowners insurance costs depends on where you live. Use our guide to the best Illinois homeowners insurance to find out more.
The Best Homeowners Insurance in Illinois
Get an Instant Home Insurance Quote
Tip: compare 2-3 companies
Average Annual Premium in Illinois
Despite all its aforementioned inclement weather, the average homeowners insurance premium for Illinois is about 12 percent below the national average of $1,132. Home insurance shoppers in Illinois can expect to pay about $987 per month, on average. That's not too bad if you consider that home prices in Illinois are slightly higher than the national average.
Finding the Best Premium for Your Home
Average annual premiums are useful tools for budgeting but home insurance rates are individualized. The premium you pay for your policy will be based on your unique insurance profile and insurance needs.
How are Homeowners Insurance Rates Determined?
Insurance, any kind of insurance, is the transfer of risk from an individual to a pool of individuals. If you think about it, if your house is destroyed in a fire, the payout for the claim could be hundreds of thousands of dollars. It's unlikely, even in an entire lifetime, that your premiums would add up to the amount the insurer paid out in this fictional claim.
The biggest factors in an insurance rate, however, are individualized—based on individual risk. Here are some of the larger factors in your insurance premium:
Credit. Most insurance companies look at credit as a factor in determining premiums based on risk. If your credit is less-than-perfect, expect that rates may be higher with some insurers and consider waiting until your credit is in better shape if you're thinking about changing companies.
Changes in credit can even affect renewal rates—so the price you started with can increase or decrease at renewal based on your credit score. Most companies that use credit scores for rating purposes re-run credit scores every 2 to 3 years.
Length of coverage. The length of time you've had coverage or the length of time you've been with a previous carrier can affect the rate with a new carrier. It isn't uncommon for consumers who frequently jump from one insurer to the next to pay a higher premium.
Insurers want to know you'll be with them for a while and often reward more "stable" customers with better rates to start. Depending on your unique situation, staying with your current insurer until you've built a solid history may cost less in the long run than changing insurers frequently.
Claims history. If you've had a previous homeowners or renters insurance claim, expect that rates may be higher with a new insurer. Insurance companies often look back five years for claims and utilize shared consumer data to find claims placed by a prospective customer.
A correlation has been made that indicates that someone who places a claim is more likely to place another claim. Prior claims history affects nearly every type of insurance and, in some cases, even your driving record can affect your home insurance premiums.
Coverage types and amounts. With all this talk about risk, the real risk at the root of it all is that the insurer will have to pay a claim. Your claim payout for a covered claim will be subject to your chosen coverage amounts and coverage types including any optional coverages you've chosen.
A higher potential payout will create a higher premium if all other factors are equal. Lowering coverage amounts to reduce premiums may not be a viable option, nor a wise one, because then your home may not be fully covered. Lenders also usually require that the home be insured for at least the loan balance. You usually have the option of adjusting your deductible to help manage premiums.
The deductible is the portion of the claim that you would pay and is set as either a fixed dollar amount or as a percentage of the total dwelling coverage.
Location. The location of the insured property will affect the premium for your home. This can affect rates in either direction with some areas having more or less risk than others. Geographic risks that can affect your rates include proximity to coastlines or bodies of water, distance from a fire department (this is a big one), crime statistics for that area, or weather events.
Location can also be a factor in how much it costs to rebuild your home in the event of a claim. Most suburban areas won't be affected by this, but more remote homes can cost more to rebuild or repair.
Discounts. The cost of your home insurance can change dramatically based on available discounts. Many insurers offer bundling discounts for customers who buy multiple types of insurance from the company, most commonly home and auto. Depending on the insurer, the multi-policy discount can be up to 30 percent of the premium, and sometimes even higher.
If considering a multi-policy discount, you'll want to compare the features and coverages of each policy to be sure the new policies would really meet your needs and that the combined premiums make the proposal a good choice for you or your family. You'll also commonly find discounts for safety features such as alarms or fire sprinkler systems and new home buyer discounts are fairly common as well.
How Does Illinois Weather Factor in Home Insurance?
The Prairie State averages between 60 and 70 tornadoes each year and if tornadoes aren't wreaking havoc, the state is well-known for its high winds. Wind and hail damage are usually grouped together on a home insurance policy, but not all policies cover damage from wind and hail in the same way. While most policies will provide coverage, you may find differences in deductibles compared to your standard deductible.
Of particular importance when discussing inclement weather is roof coverage. Tornadoes, wind, and hail can beat a roof relentlessly, causing severe damage and possibly requiring a complete roof replacement. Many insurers treat a roof as a "wear item" and won't pay for full replacement cost for an older roof.
With the cost of professional roof installation approaching $10,000 for many homes, roof damage can create a windstorm in your savings account. It's important for insurance shoppers in Illinois to understand their coverage for wind and hail so they can choose a company that provides the best coverage and value.
Snow and ice can also be a threat to homes in Illinois. Winter months can bring several inches at at time of the slippery stuff to parts of the state and sometimes more storms follow in rapid succession. Risks to homes from ice and snow can cause damage to roofs or even to a home's interior as melting ice and snow interfere with gutters and sneak into the home around gaps near windows and doors.
Flood Insurance in Illinois
FEMA reports paid flood insurance claims of about $5,000,000 in the past year in Illinois. This pales in contrast to some coastal states like Louisiana, Florida, and Texas where the agency's National Flood Insurance Program (NFIP) paid claims approaching nearly a billion dollars per state.
However, statistics don't matter much when your home is filling with floodwater, damaging both your home and its contents—and it's not covered by a standard homeowners insurance policy. Coverage for damage from flooding is provided by a separate policy, usually provided through the NFIP, and at an additional cost to the homeowner.
Most household water mishaps, such as a burst pipe or an accidental bathtub overflow, will be covered claims under a homeowners insurance policy. Where coverage stops is based on the source of the water. Rising floodwaters or damage from flash floods won't be covered by a homeowners policy.
Backup from sewers or sump pump overflow may be covered, but usually only if you've purchased a rider for your homeowners insurance policy. Most insurance agents will be able to write a flood insurance policy for you. As NFIP rates are determined by FEMA based on your flood zone and home details, rates should be the same from all agents, assuming they use the same information to build the quote.
Most Affordable Illinois Cities for Home Insurance
Geographic location can lead to home insurance rates higher or lower than the average for Illinois. Variables such as crime statistics, exposure to weather risks, average age of homes, and rebuilding costs can all cause one area to be more expensive or less expensive than other areas. Some of the most affordable cities in Illinois for home insurance include:
Dekalb
Rockford
Bloomington
Lisle
Hodgkins
Most Expensive Illinois Cities for Home Insurance
Among some of the more expensive cities in Illinois for home insurance are:
McLeansboro
Vienna
West Salem
Glencoe
Hardin
Top Picks for Illinois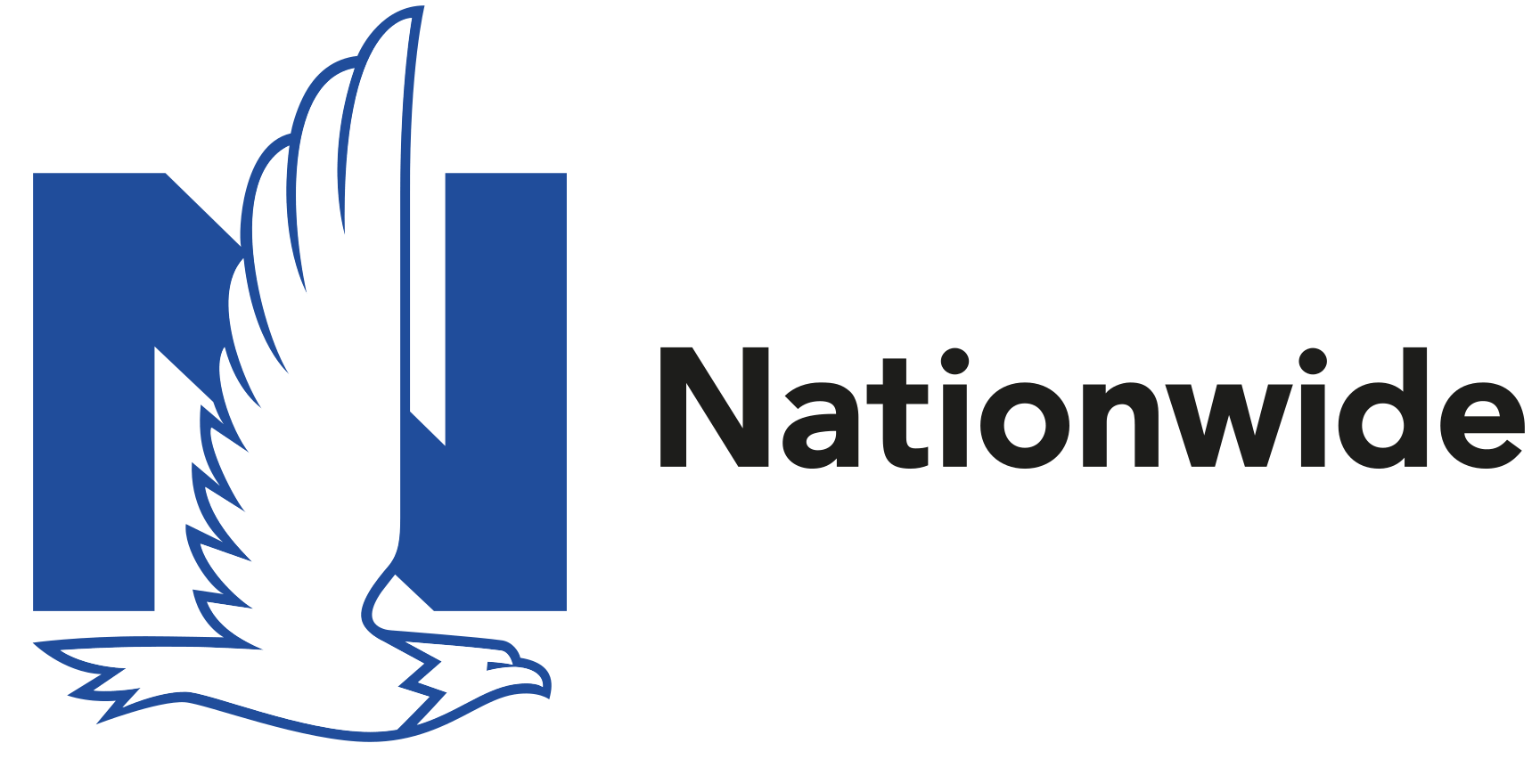 Best For
Customizable policies
Pros
Instant quote tool allows you to see prices quickly
Loss-of-use and credit protections included on standard policies
Offers a range of insurance products for bundling discounts
Cons
Confusing customer contact system
Pricing higher than average in some areas
1. Nationwide
Personal property coverage on a homeowners insurance policy can be tricky business. Usually, the coverage amount is stated sounds like more than enough to replace anything that might be damaged or destroyed.
However, many policies provide personal property coverage at "actual cash value," which means any claim payout for personal belongings will be paid based on a depreciated value.
Nationwide provides a solution to this costly gap in coverage with an option they call "Brand New Belongings." At the time of a covered claim, Nationwide will still pay actual cash value, but with Brand New Belongings, you won't be left to scramble for the difference. Simply provide a receipt, and the company will reimburse you for the difference between actual cash value and your true replacement cost.
Best For
Ratings, price and customization
Pros
Get coverage in as little as 90 seconds
Most claims paid in less than 3 minutes
Leftover premiums support charities you care about
Buried utilities and equipment failure endorsements available
Cons
Not yet available in all states
2. Lemonade
Taking the traditional insurance model and flipping it over, Lemonade offers home insurance for the tech-savvy consumer. Using insurtech, Lemonade provides an insurance experience that's fast, affordable and hassle-free.
Lemonade provides a top-rated homeowners insurance experience that's easy and hassle free. Award-winning customer service and digital, super-fast everything from just $25 a month.
Coverage includes things like theft (whether inside or outside your home), perils (fire, water damage, storm damage) and extra living expenses.
Using the Lemonade app you can get insurance in 90 seconds. It takes about 3 minutes to get paid for a claim. Boasting simplicity and transparency, Lemonade takes a flat fee, pays claims quickly and donates what's leftover to causes close to your heart. It's like receiving and giving all in one.
Lemonade Home is available in the following states: Arizona, Colorado, Connecticut, District Of Columbia, Georgia, Illinois, Indiana, Iowa, Maryland, Massachusetts, Michigan, Missouri, Nevada, New Jersey, New York, Ohio, Oklahoma, Oregon, Pennsylvania, Rhode Island, Tennessee, Texas, Virginia, Washington, and Wisconsin
Best For
Customers who have existing policies with State Farm
Pros
Website provides helpful information
A nationwide network of over 18,000 agents
Bundling discounts
Cons
Premiums may be higher than some competitors
3. State Farm
As one of the largest insurers for both home and auto insurance (think multi-policy discount), State Farm provides a full range of home insurance products from renters policies to landlord policies.
Customers who prefer to do business in-person will find that most areas in Illinois have a State Farm agent office within local driving distance. In fact, the company is headquartered in Bloomington, Illinois, with much of its key infrastructure located in the state.
Multi-policy discounts with State Farm can be particularly attractive for some consumers, so be sure to put them on your list for a quote.
Best For
Access to vetted companies
Pros
Discount for bundling
Access to vetted companies
Cons
Doesn't directly offer home insurance
Mobile app doesn't support home insurance
4. Progressive
If you already have auto insurance with Progressive, it's definitely worth getting a home insurance quote as well. Multi-policy discounts will apply to both policies in most cases.
For its home insurance policies, Progressive works with affiliated companies to bind coverage. This means your policy might be bound through a third party company, but most policy management can be handled through Progressive and the policy can even be purchased online—with the company boasting same-day coverage.
Best For
Those who own investment properties
Pros
Prepackaged options that make buying easy
Other lines of insurance available
Above-average claims service and accepts prior claims
Accepts rural properties
Cons
Below-average customer service ratings
Must buy coverage through an agent
5. Farmers
We're all familiar with the humorous Farmers advertisements that highlight all the strange things that can happen to a house or car—and are still covered. While the ads poke a little fun at life's surprises, Farmers is all business when it comes to insuring homes in Illinois.
The company offers discounts for bundling, for certain renovations, and even for a new roof. Proving its focus on customers, Farmers offers thoughtful policy options and features, such as replacement cost coverage and even coverage for trees and shrubs damaged in a covered claim. More populated areas are likely to find a local agent and policies can also be purchased online or by phone.
Get Home Insurance in Illinois
Shopping for home insurance in Illinois with modern tools have made it easier for consumers to compare rates, learn about coverages, and even manage policies through mobile apps. What's becoming evident is that shopping for the best insurance rates in Illinois is only part of the challenge.
Looking for more affordable insurance coverage? Check out Benzinga's guides to finding cheap car insurance in Chicago, the best cheap life insurance companies and the best affordable health insurance companies.
Frequently Asked Questions
1) Q: How does home insurance liability coverage work?
Most home insurance policies provide liability coverage that can help protect you and your family against several types of lawsuits or liability claims. Coverage limit options usually begin at $100,000 and can go as high as $1 million. Your liability coverage provides coverage for common mishaps, like slip and fall accidents or animal bites and can protect you even when you are away from home. However, home insurance liability coverage does not provide coverage for automobile-related liability or liability related to business activity. Get the best home coverage and policy through our top providers today.
Answer Link
2) Q: What are the most common types of home insurance claims?
Wind and hail claims top the list with nearly 40% of all home insurance claims due to these two acts of nature. Fire and lightning are the second most common, but claims due to fire tend to much bigger than claims dues to other types of risk. The possibility of a total loss is why it's so important to insure your home for the full cost of rebuilding. Get a custom quote today.
Answer Link
3) Q: If I drop my computer, will home insurance cover the cost of replacement?
Home insurance policies usually cover personal property for a specific list of risks, called named perils. These perils might include fire, theft, burst pipes, and more, but dropping your laptop or TV or spilling soda on your new game console isn't covered. See the best home insurance providers for a custom quote.
Answer Link