Want to find the best coverage? Most of our readers prefer Lemonade for their home insurance needs.
If you live in the Sunshine State, you know that Florida has its share of stormy weather as well as sunshine. Floods can result from hurricanes, tropical storms or even heavy rain that causes waters to rise. And it probably doesn't help that much that the state was built on a swamp.
Fortunately, flood insurance can help protect your Florida home. Here's what you'll need to know when choosing the best flood insurance in Florida.
Best Cheap Flood Insurance Providers in Florida:
Best Overall Cheap Flood Insurance: Kin
Best for Coverage Options: Neptune
Best for Fast Coverage: TypTap
Best for Coverage Limits: Tower Hill
Best for Local Agents: Allstate
Best Cheap Flood Insurance Providers in Florida
For many years, the National Flood Insurance Program (NFIP) was the only choice for flood insurance in many parts or the country. Private market insurers are returning to the flood insurance market, however, crediting better risk prediction due to artificial intelligence (AI). Now, homeowners in Florida can choose from a number of flood insurance providers. NFIP flood coverage may be the best choice for some. In other cases, private market insurers offer better overall flood coverage.
Best For
Homeowners in catastrophe-prone areas
Pros
Walks you through your policy so you understand your coverage
Deals on hardware and services to keep your home safe
Coverage of high-risk weather catastrophes
Easy to sign up online
Cons
Coverage not available in all areas
No discount for bundling with auto policies
Disclosure
Only available in Florida and Louisiana.
1. Best Overall Cheap Flood Insurance: Kin
During its short history as a home and flood insurance provider, Kin has made a big splash in water-prone markets like Florida. Founded in 2016, Kin applies high-tech solutions to the age-old problem of flooding.
With Kin, you have the option of adding your flood insurance coverage as an endorsement on your Kin home insurance policy. This means you can pay just one premium for coverage that protects your home from most risks, including flooding. It also means you can share a deductible for "all other perils" coverage, which can save you money for certain types of claims. If you have home insurance through another provider, you can purchase flood insurance through Kin as a standalone policy.
There's a lot to like about Kin. You'll enjoy expanded coverage limits that parallel the limits on your home insurance policy. By comparison, standard flood insurance policies can leave potentially costly gaps. Underwriting is a breeze, too. Your coverage is effective immediately, which compares well against the 30-day waiting period you'll find with NFIP policies.
Quotes are fast and easy through Kin. Often, you can be covered in just 15 minutes.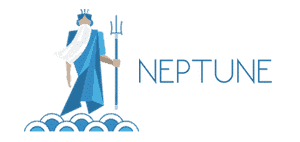 2. Best for Coverage Options: Neptune
Promising to walk you through a quote in 3 minutes or less, Neptune is part of a new breed of modern flood insurance providers. The company's Triton AI technology speeds through risk analysis to provide accurate quotes and fast coverage. Neptune boasts premium savings of up to 25%.
As a Neptune customer, you'll enjoy extras like coverage for temporary living expenses, coverage for items stored in your basement and lower deductible options. Choose from 6 deductible options as low as $1,000.
3. Best for Fast Coverage: TypTap
Don't be fooled by TypTap's fun-to-say name. When it comes to flood coverage, TypTap is all business. The company leverages technology to offer fast quotes and coverage within minutes.
Because TypTap is part of HCI Group (NYSE: HCI), you can be assured that the upstart insurer has the financial backing to cover claims and continue offering stellar service. TypTap offers both homeowners insurance and flood insurance, allowing you to manage your home policies in 1 place.
You'll also benefit from extras like available coverage for additional living expenses and replacement cost coverage on contents.
4. Best for Coverage Limits: Tower Hill
As home costs rise in the Sunshine State, it's good to know there are now flood options with higher coverage limits. Tower Hill offers flood coverage for up to $5 million and contents coverage of up to $3.5 million.
In many cases, Tower Hill's rates are lower than those for an NFIP policy. You'll also be able to insure your home for its rebuild value. By comparison, NFIP policies cap coverage at just $250,000 for your home. Depending on your location and home value, your savings could be hundreds or even thousands of dollars per year when you choose Tower Hill.
Tower Hill offers standalone flood policies or can offer flood coverage as an add on to your Tower Hill home insurance policy. Just get a quote to find out how much you can save.
Best For
No Recent Claims
Pros
Ease of online service or through an agent
Clear claims process
Useful mobile app
Cons
Average customer satisfaction for claims
Optional coverage like yard and garden not available in every state
5. Best for Local Agents: Allstate
It's tough to deny the convenience of shopping online for flood insurance. However, many homeowners still prefer working with a local agent. With one of the largest agent networks in the world, Allstate offers a great way to buy flood insurance and work with a local agent who can answer your questions.
Like many large insurers, Allstate writes coverage through the NFIP's Write Your Own (WYO) program. You're buying an NFIP policy — but your agent can help you with binding coverage, updates or changes.
If you have a high-value home, you'll want to consider your options or ask your agent about excess coverage. NFIP policies set coverage limits at a maximum of $250,000 for dwelling coverage and $100,000 for personal property coverage.
Cost of Flood Insurance in Florida
Flood insurance rates vary based on risk and the insured value of your home. Homes that cost more to rebuild typically have higher insurance rates. However, risk is often a larger rating factor. For example, you can expect higher rates for homes near the coast or in low-lying, flood-prone areas.
In Florida, annual flood insurance costs typically start at about $500 and go up from there, depending on risk and insured value.
If your lender requires flood insurance, your lender can escrow the premiums for your flood insurance. New rules that went into effect in early 2016 allow you to escrow your flood insurance and pay your flood premiums as part of your mortgage.
What Does Flood Insurance Typically Cover?
Flood insurance covers a crucial gap found in homeowners insurance policies. Risks such as overland flooding, seepage and surges aren't covered by a standard home insurance policy. As a solution, a flood insurance policy can protect your home against flood risks.
Your flood coverage extends to your home itself, the contents of your home and unattached structures. Coverage limits, however, can vary. What your policy covers can vary as well. For example, an NFIP policy won't cover damage to your finished basement or the contents of your basement. But policies from other providers can cover these risks. Shop carefully and ask questions.
Do You Need Flood Insurance?
The average elevation for Miami-Dade County and Broward County, the most populous areas of Florida, is only about 6 feet. Much of Florida is at risk of flooding, even areas miles away from the coast. Shore areas may see greater risks from surge while inland areas may see greater risks from heavy rains and runoff.
If you're in a higher risk area, your lender will require flood insurance as a condition of your mortgage. But even if you aren't required to buy flood insurance, it often makes sense to purchase a policy. Because rates are risk-based, homes in lower risk areas cost less to insure. This makes coverage an affordable choice in low-risk areas and must-have protection in higher risk areas.
Choosing the Best Flood Insurance in Florida
Flood insurance is a key part of a protection strategy for your home, especially in stormy-weather states like Florida. Get some quotes and compare rates but don't be afraid to ask questions. Each policy has its special features and it's important to choose the best policy for your unique needs.
If you need flood insurance as a condition of your mortgage, be sure to check with your lender and verify that they will approve your flood insurance company. NFIP policies are generally accepted by lenders, but some smaller or newer flood insurance companies might not be approved yet.