Want to save money on your car insurance? Find and compare free custom quotes here.
You might wonder what's in store for your auto insurance if you live in the Magnolia State — or if you can find a better deal with a different carrier in Mississippi. We'll help you learn what you need to know about auto insurance in Mississippi.
Get a Car Insurance Quote From Top Providers
Tip: Compare 2-3 Companies
Best Auto Insurance in Mississippi:
Mississippi Car Insurance Overview
Here's a quick rundown of what you can expect in Mississippi:
Mississippi has an average of 1.68 vehicles per household.
Minimum car insurance requirements are $25,000 in bodily injury liability per person, $50,000 in bodily injury liability per accident and $25,000 in property damage liability.
Mississippi Car Insurance Law Explained
Every driver must have car insurance to operate a motor vehicle in Mississippi. State-required minimum coverage is as follows:
Bodily injury liability coverage: Bodily injury liability coverage provides compensation for anyone who you physically injure in an accident. You must have at least $25,000 of bodily injury liability protection per person and $50,000 per accident to drive in Mississippi.
Property damage liability coverage: Property damage liability coverage provides compensation for anyone whose vehicle, home or other property you damage during an accident. You must have at least $25,000 of property damage liability coverage
Mississippi doesn't require other types of protections (like uninsured motorist coverage and collision coverage) to legally drive. However, you may want to supplement your state minimum requirements with additional protections.
You must carry proof of insurance with you when you drive in Mississippi. If you are caught driving without insurance, you may need to pay a fine of $1,000 for your first offense. Your driver's license will also be suspended.
Mississippi Traffic Laws You Should Know
Traffic laws vary from state to state. Here are a few traffic laws you should be aware of if you're driving through Mississippi.
Nathan's Law: Passed in 2011, Nathan's Law dictates that drivers must stay at least 10 feet behind a school bus at all times. A first offense may result in a $750 fine.
Seat belts: Every person in a vehicle must wear a seat belt or some type of restraint. Children under 2 must be secured in a carrier.
Cellphone use: Sending or reading text messages while driving is illegal in the state of Mississippi. There is no specific law that prohibits using cellphones or hands-free devices for calling.
Mississippi Car Insurance Rates per Vehicle
The type of vehicle you drive can affect how much you pay for car insurance. Insurance companies look at safety ratings, crash test results, theft data, repair costs and more when they create your premium. As a general rule, you can expect to pay more for your car insurance as the price of your vehicle increases. This is because luxury cars often require more expensive maintenance, repair and replacement costs.
Consider one of the most affordable and most popular vehicles in Mississippi, the Nissan Altima. You can expect to pay less for your insurance because parts are abundant, the car boasts an impressive IIHS safety rating and many mechanics know how to repair it.
On the other hand, if you invest in one of Mississippi's favorite luxury cars, the Mercedes-Benz C-Class, you can expect to pay more for your insurance. This is because highly-priced cars cost more to repair and replacement parts are pricier as well.
Car Insurance Rates by Credit Score in MS
Insurance companies often use credit information to influence your deductible and premium. Drivers with great credit see lower rates because they're statistically less likely to file a claim. On the other hand, drivers who have a lower credit profile are more likely to file a claim and pay more for their insurance.
Here's how your credit score can influence what you pay for car insurance in Mississippi.
Take some time to raise your credit score to help you lower what you pay for car insurance. Here are 4 easy methods you can use to see your score reach new heights over time:
Pay bills on time. The easiest way to raise your credit score is to pay all your bills on time. Write down when each of your credit card and loan payments is due and make sure you pay at least the minimum each month.
Get credit for rent and utility payments. Do you rent a home or apartment? If so, you probably have a long history of timely payments. Most landlords don't report your rent or utility payments to the major credit reporting bureaus, so these payments don't influence your score. Ask your landlord to consider reporting those payments — this gives you an incentive to pay ahead or on time every month.
Watch credit card spending. Your credit utilization is the percentage of your total available credit you use every month. You can raise your score by keeping your total monthly utilization at or below 30%.
Avoid closing unused accounts. You might assume that the first thing you should do is to close cards you don't use. This can lower your total available credit and lower your score, however. Leave your cards in a locked desk drawer or with a trusted family member to avoid the temptation to overspend.
Insurance for Drivers With a Clean Record in Mississippi
One of the best ways to get cheap car insurance is to make sure you maintain a clean driving record. Obey the rules of the road, follow the posted speed limits and keep your cell phone totally out of reach to stay safe on the road. Are you driving in a new state or to a new county? Make sure you read up on local traffic laws.
Drivers who keep a clean driving record get access to the lowest car insurance rates. Let's take a look at how much you can save as a driver in Mississippi. We've included information on state minimum insurance rates, standard coverage (state minimum plus collision coverage) and full coverage (liability, collision and comprehensive coverage).
| Insurance Company | State Minimum Insurance | Standard Coverage | Full Coverage |
| --- | --- | --- | --- |
| Farm Bureau | $687.00 | $1,298.00 | $1,932.00 |
| Esurance | $1,030.00 | $1,152.00 | $1,944.00 |
| Amica | $999.00 | $1,652.00 | $2,268.00 |
| Nationwide | $749.00 | $1,637.00 | $2,452.00 |
| Hanover | $1,161.00 | $1,645.00 | $1,857.00 |
Insurance Rates in MS with Driving Infractions
Do you have driving infractions on your record? If so, you can expect to pay significantly more for your auto insurance. Data shows that if you've been involved in an accident or driving incident before, you're more likely to receive another driving infraction in the future.
Not every driving infraction is viewed as equally serious by insurance providers. Some of the most common driving infractions include the following:
At-fault accident: A collision with another vehicle that you're partially responsible for.
Speed violation: Driving above (or in some instances, too far below) the posted speed limit.
DUI: Driving under the influence of drugs or alcohol is considered one of the most serious driving infractions, even if you didn't injure anyone or harm any property.
Let's take a look at how some of these infractions can influence your insurance rates.
| Insurance Company | At-Fault Accident | Speed Violation | DUI |
| --- | --- | --- | --- |
| MetLife | $3,427 | $1,311 | $5,080 |
| Travelers | $3,334 | $1,631 | $5,910 |
| American National | $3,342 | $1,453 | $5,245 |
| USAA | $2,721 | $1,623 | $5,513 |
| Root | $2,965 | $1,771 | $4,893 |
Best Car Insurance Providers in Mississippi
Now that you understand what influences your car insurance premiums and deductibles, let's take a look at some of the best providers of Mississippi car insurance.
1. Best Overall: Farm Bureau Insurance
Farm Bureau Auto Insurance took home J.D. Power's 2018 U.S. Auto Insurance Study for the Southeast, which looks at how satisfied policyholders are with their insurance providers.
Farm Bureau offers 5 coverage choices, ranging from state minimum protections to optional comprehensive and uninsured motorist coverage. You can also take advantage of a number of high-value discounts through Farm Bureau, ranging from student incentives for good grades to a premium discount for each year you stay accident-free.
Farm Bureau offers a range of discounts and top-notch customer service and takes 1st place with drivers in Mississippi.
2. Cheapest Car Insurance in Mississippi: State Farm
State Farm comes in 2nd behind Farm Bureau and holds an impressive record with its clients in the Southeast.
The real value behind State Farm's policies come with its discounts. State Farm has one of the widest lists of discounts available, and it offers unique discount options, depending on coverage type.
You can save when you take a defensive driving course, and college students can save when they agree to leave their car at home while attending college. There's no doubt that you can save when you partner with State Farm.
3. Best Coverage for Multiple Cars: Nationwide
If multiple people living in your home have cars that need coverage, Nationwide can be a reliable and affordable choice.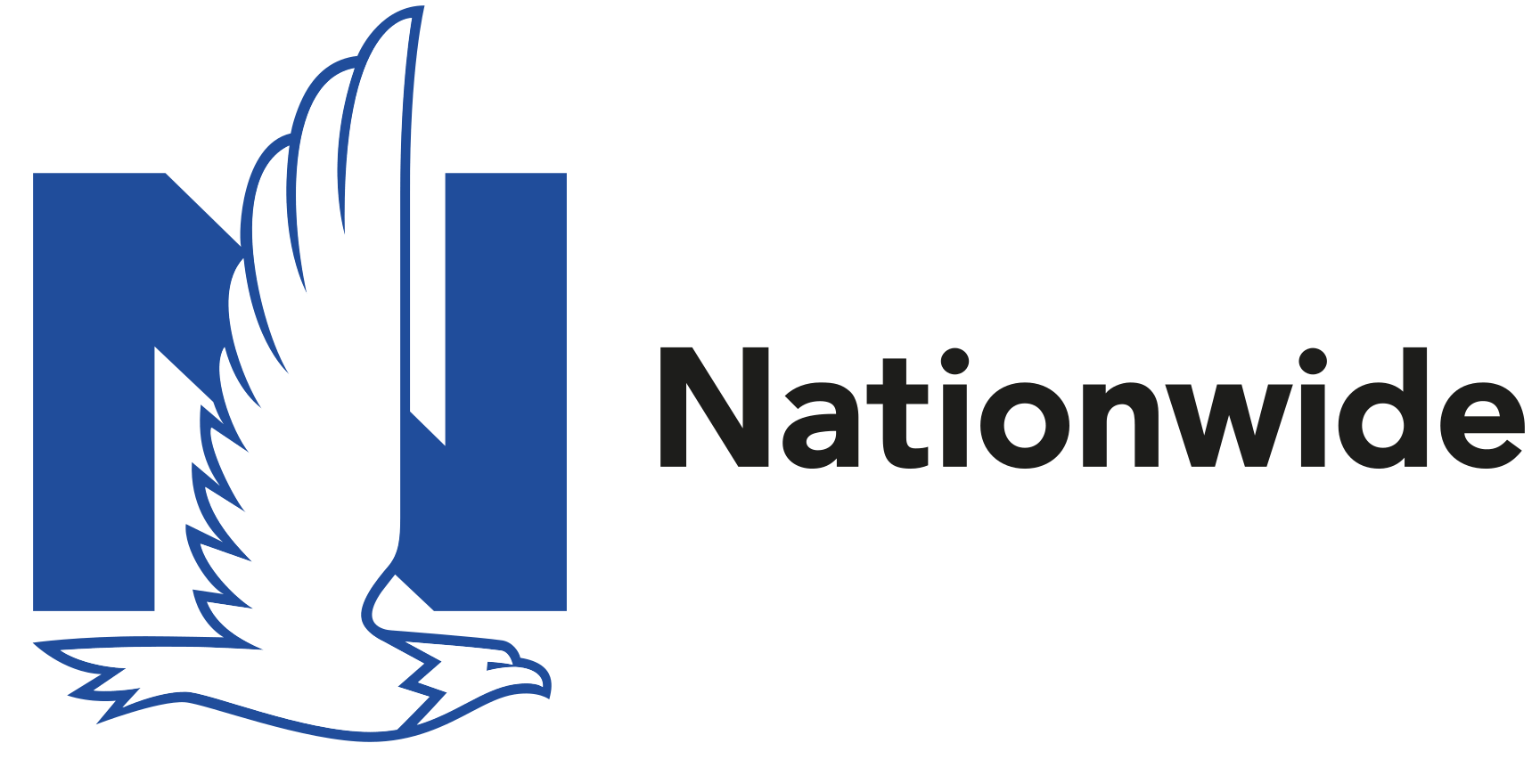 Pros
Offers rv and personal watercraft insurance
Usage-based car insurance
Nationwide offers a unique family plan discount that allows you to apply all of your discounts to your entire policy even if only 1 member of your family qualifies for the discount.
A teen driver who consistently brings home great grades can extend his discount to every family member, for example. Nationwide also offers a wide range of coverage choices, including everything from state minimum coverage to coverage for rental cars and more.
4. Best for Military Personnel: USAA
You can save with USAA if you're a member of the armed forces, a veteran or family member of someone in the armed forces when you get your insurance through USAA.
Pros
Complete line of insurance, banking, and investment services
Easy online forms to quote and bind policies
Top-rated customer satisfaction
Cons
Very few physical locations
Only available to select groups, generally tied to military service and the relatives of members
USAA consistently offers some of the lowest rates in the country.
USAA offers multiple types of car insurance that can suit your needs and budget with discounts, and USAA customers also report high levels of consumer satisfaction.
Find the Right Coverage in the Magnolia State
Wonder how to lower your car insurance? The secret could be in your quotes. It doesn't hurt to collect quotes from competitors, even if you're satisfied with the service your current policy provider offers. You could be able to find a lower rate with a new company if your driving record, credit score or address has changed since you got your last policy. You can also use any quote you get to negotiate a lower rate with your current insurance provider.
Frequently Asked Questions
1) Q: Should I have just the minimum amount of car insurance required by my state?
It is always recommended to purchase more than the state minimums when it comes to any type of insurance. The state minimums are set relatively low to keep insurance affordable but in the case of an accident, your minimums can deplete quickly with expensive medical and property damage costs. If the damage or medical bills extend past your minimums you will personally be liable for all additional costs.
Answer Link
2) Q: What kind of discounts are usually available?
The most common discounts available are multi-policy and auto-pay but every company is different. Other discounts that are widely available are loyalty, good student and anti-theft device.
Answer Link
3) Q: Is there any way I can lower my insurance premiums?
Often times you can get a lower premium by maintaining coverage without any gaps in coverage. Discounts are also available that can lower your premium. Bundling your products is another way to lower your car insurance premium. If you feel like you can beat your current premium, get a customized quote here.
Answer Link
*Quotes were obtained using the following profile: base 2015 Toyota Camry, male, 40-years-old. Policies reflect state minimum coverage options. We make every effort to provide the most accurate quotes based on the profile above. Due to the many combined variables involved in insurance quotes, the only way to get an accurate quote is to enter your own information through our partners' secure websites.