Ron Paul On Impending Economic Crisis: 'Just Look At The Chaos'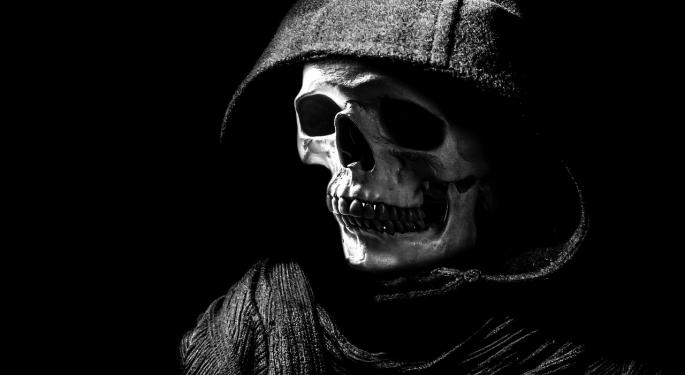 Not even a decade has passed since the financial crisis of 2007-2008, but according to former Congressman Ron Paul, the world should start preparing itself for the next financial crisis, which will see the collapse of paper money.
Paul was on CNBC recently to explain why he thinks the next financial crisis will be led by the currencies.
Collapse Of Paper Money
"The fundamentals are a disaster," Paul said. "Paper money has never lasted. Fiat money always collapses. Paper eventually ends.
"Just look at the chaos – all the mal investment and debt that exists. And people pretend, 'Well, it's ok as long as the Fed doesn't raise interest rates one quarter of 1 percent.' We have to go negative."
Related Link: Marijuana Decriminalization Shaping Up To Be A Major Issue In 2016 Presidential Race
The Catalyst
Paul was asked what could act as a catalyst for the currency crisis that he is predicting. He replied, "Most of the times these things are unforeseen, and most of the time there is a psychological element and a panic if you have unsoundness. And then there is no foundation; it's just held together by confidence."
He continued, "What happens is, the confidence is gone. You know something might happen in Greece – who knows what'll happen there. And it may have ripples. Did anyone warn us about 2007-2008 and Lehman Brothers? Nobody warned us about that. The mal investment was there; it's all out there and it's very, very fragile.
"To be confident – that 'don't sweat it' – is in denial. There is a system that is very, very fragile and exactly how it transpires is hard to say, but there is going to be some international, economic or geopolitical event," Paul stated.

Image Credit: Public Domain
View Comments and Join the Discussion!
Posted-In: CNBC financial crisis Lehman Brothers Ron PaulMedia Best of Benzinga