How One Fintech Consulting Firm Separates Good ICOs From Bad Ones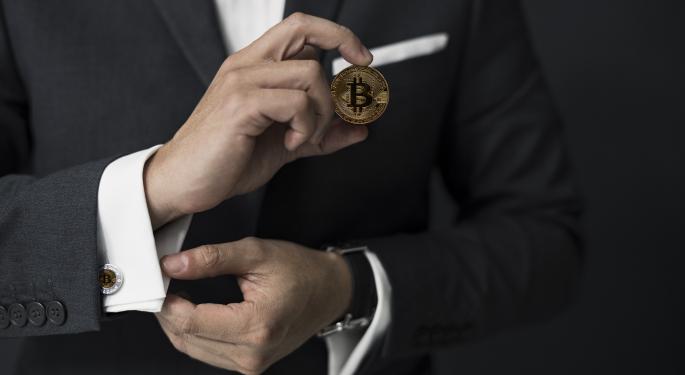 The Benzinga Fintech Summit is a gathering of the top leaders in brokerage, payments and cryptocurrencies in San Francisco Nov. 14. Ahead of the Summit, Benzinga is profiling fintech thought leaders who are speaking at the event.
For this installment, Benzinga interviewed Mark Li, Partner of BPM's Assurance Practice, one of the largest fintech-focused accounting and consulting firms on the west coast.
Benzinga: What are the main areas of the financial services that BPM focuses on?
Li: The two services that drive the business at BPM is financial services and technology. And within that, there's a convergence of the two services dating back 10 years, which became the fintech world. Fintech clients include the blockchain/digital asset space, it would include payments, specialized lending, they're all very similar names and we're in that space as well.
Is the focus on the crypto space a relatively recent area for you?
Not really. We've been in the blockchain/crypto world since 2014. We're actually one of the first firms on the west coast to dive into that. We serve quite a bit if clients in that space. We do work with wallets, exchanges, miners, crypto hedge funds, P/E funds, VC funds, traditional crypto companies that don't belong to any of those categories. For example we work with a company in the crypto payments space, and they allow you to buy and sell on eBay and all the other marketplace platforms that allow you to do that, but instead of the traditional fiat they process through digital assets. So it's not a recent addition for us, but you've seen a lot of press about that in the last 12 months.
You work with a lot of startups in financial services. How do you judge whether they'll succeed?
To grow in my mind it's all about the adoption and getting to the market the latest and greatest technology. The faster the adoption of whatever that company is trying to promote, the better. So in the case of blockchain, it's not about 'Oh I have blockchain technology.' It's about 'How do I utilize the blockchain technology on a product? How do I come up with a market niche to implement the concept of blockchain?'
Obviously you need some financial numbers—that's the financial side of it because that's the valuation. Looking at the adoption, looking at the innovation, and then looking at your numbers, either client base, customer base, whatever you want of those numbers, because valuation isn't based on one criteria.
There are a ton of new crypto and blockchain-focused startups. Do you have specific tips you can share about evaluating those companies?
In the arena of ICOs, there are some good ICOs and some bad ones. I can tell you there's probably a lot more bad ones than good ones, but the first tidbit I'd give for investors is to understand what this company is doing and what this technology is that they're trying to bring forth that they think is going to be successful. The second thing is to read the whitepaper. Really understand what that whitepaper is trying to do.
You will find a lot of ICO's where the whitepaper will just say 'We will utilize the blockchain.' That's all great, but what are you going to do with it? Blockchain is just a technology. You have to be able to make use of that technology to do what? There's gotta be some aspect as a result of that.
What's more important: a strong founder or a strong product?
I'd say everything. We want to know if the people are good to work with. Are these good people? Is the product what we want to work with? Do we have the experience in serving them? Because we want to make sure if we are going to engage them to do the work that we're knowledgeable in that space. It's a combination of everything. I don't think the product would far exceed the founder because if that's someone we don't want to work with then I don't think the product would matter either.
What will be the biggest change in fintech over the next 1-2 years?
The biggest change in the fintech world is having various platforms and cutting away some of the middlemen and various parties within the chain so a lot of services are dealing directly with consumers and buyers directly. That last couple of years you saw a lot of companies dealing with student loans. Now you're seeing a lot of specialized lending. So the idea of taking away the middleman and cutting costs, the ability to have platforms that cut away some of the traditional parties within the processing channel is in my view some of the biggest change that's happening here.
Posted-In: Benzinga Fintech Summit Blockchain BPMCryptocurrency Fintech Startups Markets Interview Best of Benzinga
View Comments and Join the Discussion!