Get To Know Your Benzinga Global Fintech Awards Nominee: DAS Trader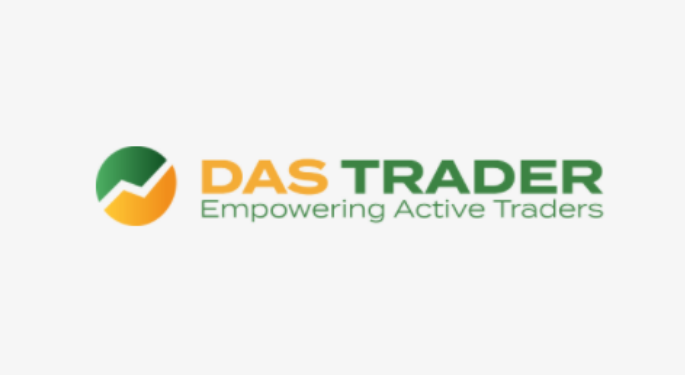 Direct Access Software (DAS) Trader provides industry-leading trading technology solutions. It gives access to real-time market data solutions that empower financial firms, brokers and traders worldwide. These solutions are used by major stock exchanges such as NASDAQ, NYSE, AMEX, and TSE.
It also provides connectivity for low latency order validation to stock exchanges in the U.S. Order routing is available to more than 100 destinations with sub-millisecond validation.
The trading platform has a Report Center, an archive of historical reports that include financial information on trades, orders, prices, and logs. DAS Trader lets you send orders, view real-time market data, and setup alerts and hotkeys.
DAS Trader offers a number of financial products and services to the trading community, including:
Service Bureau
DAS is a platinum service bureau partner to NASDAQ and a Power Partner to NYSE Euronext. It is also a certified service bureau to CBSX, CBOE, IEX, BATS and Direct Edge.
Market Data Vendor
DAS Trader is a market data vendor to major stock exchanges including NASDAQ, NYSE, OPRA, OTC markets, BATS and Direct Edge. Its real-time data feed technology offers instant access to market data. It also features a streaming service for the latest financial news.
Development Environment
The front-end GUI grants the ability to connect to DAS Trader's backend system. It is also integrated with a full testing environment for developers.
Trade Reporting Tools
Trade Reporting Tools (TRT) is a fully integrated front-to-back office suite of brokers and firm management tools. Financial firms and professional traders can monitor their trading in real-time and manage their risk using TRT.
Collocation Services
The DAS Trader Hub provides a competitive edge for high-frequency traders who want to automate their trading. It features an ultra low latency connectivity to NASDAQ. You can also submit orders to DAS at lower costs.
DAS | Trader Pro
DAS Trader Pro is a trading platform that gives you access to advanced order types, charting, and multi-account management.
DAS | Active Web
DAS Active Web Trader is a browser-based platform. It allows you to trade equities and options built on HTML5. Its web socket technology lets you stream market data in real-time.
DAS | Trader MTS
DAS Trader MTS is an order and risk management trading platform designed to meet the needs of financial institutions. Financial firms can use MTS to send mass orders to brokers. It also has a post-trade reporting tool that accurately records your trading history.
Benzinga will be holding its annual Benzinga Global Fintech Awards, a day of dealmaking, networking, and recognition in the financial technology space, on Nov. 10, 2020.
See a company you like? Nominate it for the 2020 Benzinga Global Fintech Awards here!
View Comments and Join the Discussion!
Posted-In: Benzinga Global Fintech Awards DAS TraderFintech