Robinhood Announces It Will Clear Its Own Trades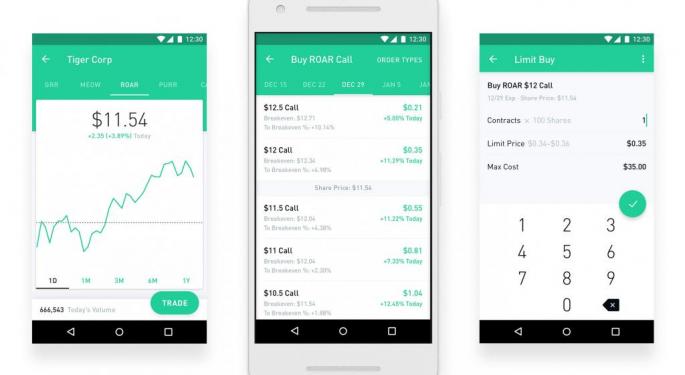 Startup brokerage Robinhood announced Wednesday it has developed a proprietary trade clearing system called "Clearing by Robinhood" that will let the company clear and settle all transactions on its trading platform. The company also announced it has recorded six million open accounts.
Why It Matters
A brokerage bringing its clearing in-house is relatively novel—while Vanguard's brokerage arm moved its clearing in-house in 2008, Robinhood CEO Vlad Tenev claimed the startup is the first to build an original clearing system from scratch on a modern tech stack.
"This is a huge investment in the future of Robinhood," Tenev said in an interview with Benzinga. "There hasn't been innovation in the clearing space in many decades, and most brokers don't build clearing systems on their own—this is like Apple building its own chips for its devices. It vertically integrates our core business."
According to Robinhood product lead Christine Hall, the company has been building the clearing technology for the past two years.
"The brokerage industry went through a phase of automation in the 1960s, but hasn't really been touched since," said Hall. "We knew this would be a difficult technical challenge, made more difficult by the fact that no one has done this before. We couldn't consult a TED Talk [on how to build a modern clearing system]."
What's Next
Tenev and Hall offered both granular detail and high-level vision for the future of Robinhood in an interview with Benzinga. Read the full interview here.
Robinhood has raised a total of $539 million with its most recent valuation at $5.6 billion.
The Benzinga Fintech Summit is the premier gathering of West Coast fintech innovators. The second installment of the event, which takes place Nov. 14 in San Francisco, brings with it a special focus on a maturing fintech sector—the revolutionized lending industry. Click here to learn more!
Related Links:
Robinhood To Add 250 Foreign Stocks To Commission-Free Trading Platform
Robinhood Responds To Allegations Of Shortchanging Customers
Courtesy photo.
View Comments and Join the Discussion!
Posted-In: Brokerage Christine Hall Clearing Robinhood Vlad TenevFintech News Best of Benzinga