The Benzinga Global Fintech Awards Are Changing Blockchain Utility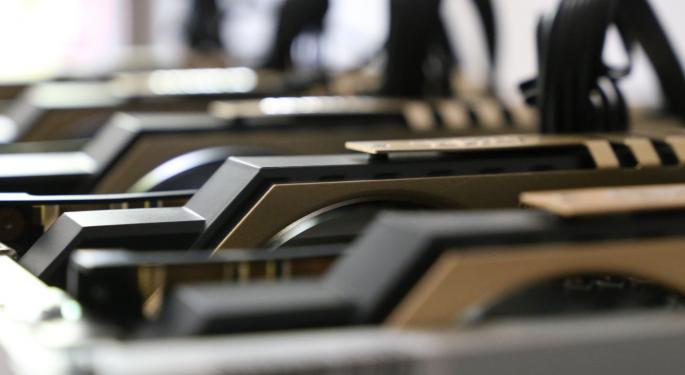 The Benzinga Global Fintech Awards are a yearly showcase of the greatest advances in fintech from leaders and visionaries in the worlds of finance and technology. This year, we have executives, developers and innovators from the likes of Facebook, Amazon, IBM, JP Morgan, Zelle, TD Ameritrade, TradeStation, Fidelity and so many more attending the Oscars of Fintech.
The BZ Awards are half party, half business development bonanza—they're a rare chance to meet and network with everyone in finance from CNBC's Josh Brown to the head of financial services at Facebook to the heads of trading at every major brokerage.
To offer more clarity on who is competing for the prize of most innovative in each category, Benzinga is breaking out the finalists in each category and offering more information about what they do.
The finalists for the Best Use of Blockchain category are:
BIGcontrols
CEO: Scott Nelson
Description: BIGcontrols is a permissioned blockchain platform providing complete transparency & seamless compliance for the tax credit & incentive obligations between corporations & government agencies.
Bitfury
CEO: Valery Vavilov
Description: The Bitfury Group's pilot in the Republic of Georgia has resulted in the Republic of Georgia being the first government to secure land titles on the Bitcoin Blockchain. In April 2016, The Bitfury Group announced that it signed an agreement with NAPR to pilot the first blockchain land-titling registry in the Republic of Georgia.
BlockEx Ltd
CEO: Adam Leonard
Description: BlockEx is young and enthusiastic company, working on utilizing use cases of blockchain technology in Financial and Capital Markets sphere.
BTL Group Ltd.
CEO: Dominic McCann
Description: Operating globally, BTL has created an enterprise-grade private blockchain development platform called Interbit. Together with a growing list of global partners, BTL, via its Interbit platform offers blockchain solutions to businesses across multiple industries.
Hive Project
CEO: Jure Soklic
Description: Hive Project is a blockchain-based platform that provides SMEs with fast and low-cost liquidity.
Omega Grid
CEO: Killian Tobin
Description: Omega Grid is a peer-to-peer blockchain energy platform for utilities.
Taqanu
CEO: Balázs Némethi
Description: Taqanu is focused on blockchain based digital identity for global inclusion.
Posted-In: Benzinga Global Fintech AwardsFintech Best of Benzinga
View Comments and Join the Discussion!