Mark Cuban Has Some Advice If You Want To Be A Billionaire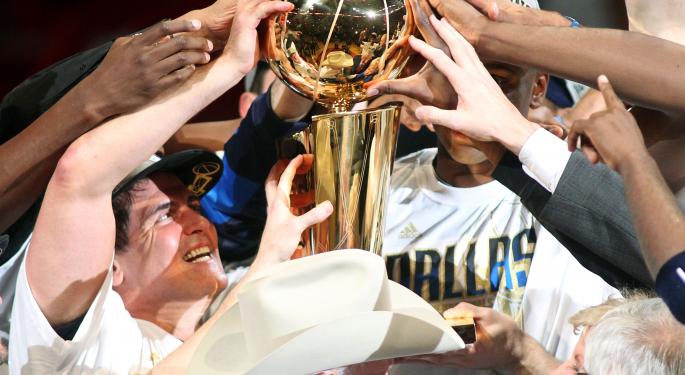 Mark Cuban best exemplifies the "American Dream" as he hustled his entire life to achieve greatness not only in personal wealth, but his impact on society.
Cuban's ambitions can be traced back to his roots as selling garbage bags door-to-door as a teen in Pittsburgh. Today, he owns an NBA franchise, is a star on the hit show "Shark Tank" and holds investments in countless enterprises ranging in sizes.
Related Link: Yuge Correction: Mark Cuban Says A Trump Presidency Would Create Market Turmoil
Cuban recently spoke with Reuters about ethics, raising his children and managing his wealth as a billionaire. Here are some of the more notable quotes from his interview.
"My role models are the guys I grew up with in Pittsburgh and went to school with at Indiana."
"The money is the easy part. Staying true to who I am was tougher when I first got wealthy. Having great friends kept me grounded."
"When I started using money to create more time, I appreciated both more."
"I'm not a fan of giving to charities. I have a few I support, but the overhead and inefficiencies really bother me."
"I also have never asked anyone for a nickel to contribute to a charity. If it's important enough I can write the check."
When asked to expand on his comments that he doesn't want his children to be grown up as "entitled jerks," Cuban said he tries "to make them work for money to pay for the things they want and to live with as little help as possible."
"Nice goes much further than mean."
Image credit: Danny Bollinger, Flickr
Posted-In: billionaires Mark Cuban ReutersBe Your Own Boss Media Personal Finance Best of Benzinga
View Comments and Join the Discussion!