Leon Cooperman: 'If A Year From Today The Fed Still Hasn't Raised Rates, That'll Suggest There's Something Wrong With The Economy'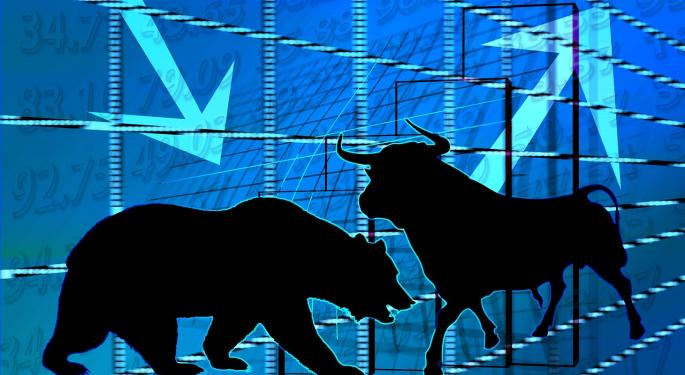 Renowned value investor and chairman and CEO of Omega Advisors, Leon Cooperman, was on Wall Street Week recently to discuss if, after a continuous bull run in equities for six years, a bear market is about to start. He also discussed whether or not the Fed should raise rates.
Bear Market Not In Sight
"Historically speaking, there are one of the four things that cause a bear market," Cooperman said. "The first thing that causes a bear market is the stock market smells an oncoming recession and starts declining in anticipation of recession.
"The second reason is that you get into a very sloppy environment, the market gets very frothy, people get very exuberant, euphoria, okay?"
Related Link: Lessons On Value Investing From Leon Cooperman
He continued, "The third thing, which you cannot predict, is a geopolitical event, and the fourth thing is the Fed takes to punch at a rate from the punch bowl and the market basically has a problem. As I look at those four factors that normally lead to a bear markets, – again, cannot predict the geopolitical event – the other three? They are just not present."
The Real Problem: Fed Not Raising Rates
On the impact the rising rates can have on the market, Cooperman said, "I am very interested in this fixation about the Fed. On average after the first Fed tightening, one year later, the market is higher by an average of a little under 10 percent. And I think the initial stage of rising interest rates are indicative of an improving economy, rising earnings, rising dividends— the market likes that.
"It's only when the Fed starts to raise rates to levels that are competitive with stock market returns, they have a problem. I think the bigger problem is if we are sitting here a year from today and the Fed has not raised rates."
Cooperman explained, "That suggests there's something wrong with the economy. Because of the inability of the folks in Washington to get their act together, the entire burden of dealing with this 2008 economic debacle fell on the shoulders of the Fed," Cooperman concluded.
Image Credit: Public Domain
Posted-In: Federal Reserve Leon Cooperman Omega Advisors Wall Street WeekAnalyst Color Media Trading Ideas
View Comments and Join the Discussion!