Want to jump straight to the answer? The best forex broker for most people is definitely FOREX.com or CedarFX.
Technical analysis, a popular tool among forex traders, is based on an assumption that all relevant information about a trading instrument is reflected in the market price. All you need to do is analyze historical market data like price or volume and look for classic chart patterns that can provide trading signals. Over time, technical analysts have developed many forex indicators to help them forecast foreign exchange rates. 
The math behind a technical indicator doesn't have to be very complicated. It can be as simple as computing a moving average or the difference between the closing price for two periods. It can also be more complex, such as calculating a standard deviation or performing linear regression analysis.
Forex Indicators: Overview
So many technical indicators have been developed that it can be challenging to pick just a few for a trading strategy. Some traders experiment with only one indicator, while others prefer to use a combination of indicators. The main types of technical indicators forex traders use are trend indicators, momentum indicators and volatility indicators.
Volume is often not considered a reliable indicator in the decentralized forex market due to the lack of comprehensive exchange trading volume data, although currency traders will sometimes instead use approximate volume numbers obtained by counting exchange rate tick movements.
Using a combination of indicators will add complexity to your strategy. Although exceptions do exist, it's usually best to avoid using two indicators of the same type because they'll just confirm each other's signals, so you will probably want to choose indicators that complement each other.
No matter whether you decide to use one or more indicators, you will need to select what parameters to use. Some indicators have standard parameters you should probably start using initially. Others require that you choose a time frame for each bar, such as monthly, daily, weekly or hourly. You might also need to select a period, which is the number of bars used to compute an indicator.
For example, you can compute daily moving average indicators for several different periods, like the last 200, 100 and 50 days. Your strategy could be based on signals obtained from observing crossovers among several moving averages, or you can use only one moving average plotted over the exchange rate itself.
Type 1: Trend indicators
"The trend is your friend" is a well-known aphorism among financial markets traders, and trend indicators can help you identify the direction and strength of trends so you can follow them. The more popular trend indicators are introduced below.
The Average Directional Movement Index
The Average Directional Movement Index (ADX) is a useful trend indicator that helps traders assess the strength of the underlying market trend. It has three components, the Positive Directional Indicator (+DI), the Negative Directional Indicator (-DI) and the ADX line.
The ADX line is a smoothed moving average (SMMA) of the absolute values of the +DI and -DI components, and its value fluctuates between 0 and 100. The standard period for the ADX is 14 bars, but you can experiment with different periods.
If the ADX value lies between 0 and 25, there is little to no trend. An ADX reading between 25 and 50 suggests the trend is strong, while the trend is very strong if ADX values are between 50 and 75. Extremely strong trends have values between 75 and 100.
Moving Averages
Moving averages can also be useful to identify a trend and its direction. The easiest way to do this involves plotting one simple moving average on a chart and then checking if the exchange rate is above or below the moving average. If the exchange rate is higher than its moving average, that would be a signal that the currency pair is in an uptrend.
You can also compare two moving averages in a similar way, for example, a 100-day MA and a 200-day MA. In that case, the indicators would signal an uptrend when the 100-day MA is higher than the 200-day MA. You can even use moving average crossovers as trading signals.
Parabolic SAR
The Parabolic SAR indicator is pretty simple to use. Technical analysis programs draw it on a chart as a series of dots above or below each candle or bar. When the dots are drawn above the exchange rate, that indicates a weakening market. Conversely, when the dots appear below the exchange rate, that indicates market strength.
The Parabolic SAR indicator is very useful for spotting market reversals. If the dots shift from above to below the exchange rate, you can interpret that as a start of an uptrend, while a shift from below to above suggests a downtrend has begun.
A possible strategy using the Parabolic SAR could be to wait for a shift to occur to signal a reversal. Then enter a trade in the indicated direction once the move is confirmed by four consecutive dots.
Type 2: Momentum Indicators
This group of forex indicators measures the speed of exchange rate changes. They are also sometimes called rate of change indicators.
Relative Strength Index
The Relative Strength Index or RSI can help you to figure out if a currency pair is overbought or oversold. The default period for calculation is 14 candles or bars, and the RSI's value oscillates between 0 and 100. An RSI reading of 70 or higher is considered in overbought territory, while a value below 30 suggests that the currency pair is oversold.
Moving Average Convergence Divergence Oscillator
The Moving Average Convergence Divergence (MACD) oscillator is another momentum indicator. It is sometimes drawn with two lines (MACD and signal) and a histogram or just one signal line and a histogram.
The common notation used of "MACD(A,B,C)" denotes that the MACD series is the difference of two exponential moving averages (EMAs) with periods of A and B, while the average series is an EMA of the MACD series with period C. The default period parameters most traders use are A=12, B=26 and C=9 periods, or MACD(12,26,9).

Using those standard parameters, the MACD line is calculated by subtracting the 26-day EMA from the 12-day EMA. The signal line is a 9-day EMA of the MACD line, while the MACD histogram is the difference between the MACD line and the signal line.
Traders can look for crossovers between the MACD line and the signal line that occur when the histogram changes sign. This could be interpreted as a buy signal if the MACD line crosses above the signal line, or a sell signal if the MACD line crosses below the signal line.
Another type of MACD crossover occurs when the MACD line crosses its horizontal axis. This means the fast and slow EMAs are equal in value. When the MACD goes negative, that suggests a bearish signal, while the MACD line going positive suggests a bullish signal.
Traders might also look for a divergence between the exchange rate and the MACD to indicate a shift in market momentum that can lead to a reversal. Thus, if the exchange rate records a higher high, but the MACD records a lower high, that would be a bearish reversal signal. Conversely, if the exchange rate makes a lower low, but the MACD makes a higher low, that would be a bullish reversal signal.
Other Momentum Indicators
Some traders also use the stochastic oscillator to indicate market momentum and help them identify overbought and oversold conditions. More sophisticated traders might use the Ichimoku Kinko Hyo system, which is a complex technical indicator that provides a graphic environment that can be useful to gauge market momentum. It consists of a combination of support and resistance levels, crossovers, oscillators and trend indicators.
Type 3: Volatility Indicators
Bollinger Bands
Bollinger Bands can help you measure the volatility of a currency pair. To draw them on a chart, you first need to calculate the standard deviation and moving average of the exchange rate. Then you add two standard deviations to the moving average and also deduct two standard deviations from the moving average to form lines above and below the moving average.
Some traders look for the moments when the exchange rate goes above the upper band to signal a sell trade or below the lower band to signal a buy trade. This strategy works best in a ranging market that tends to revert to its average value.
Average True Range
Average True Range (ATR) is calculated as an EMA of the true range, which uses the greatest value of the difference between the high and low exchange rate of the day, the high and close, or the close and low. The ATR is used to measure volatility, and it can be useful as a risk management tool.
Type 4: Volume Indicators
As noted above, volume is not as straightforward to observe in the decentralized forex market as in primarily exchange traded markets. Some helpful indicators can be computed using approximate volume data obtained by counting exchange rate tick movements.
Chaikin Money Flow
Chaikin Money Flow (CMF) is one example that consists of a volume-weighted average of accumulation and distribution observed over a specified period, usually 21 days. Its possible range of movement is between 1 and -1, but it usually moves between 0.5 and -0.5. Values higher than zero indicate buying pressure, while values below zero indicate a selling pressure.
Accumulation Distribution Line
Volume data is also used to compute the Accumulation Distribution Line. This indicator can help confirm a trend when it moves in the same direction as the exchange rate.
Compare Forex Brokers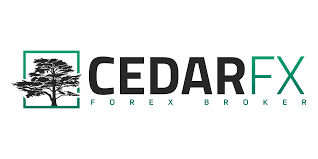 Disclosure: CedarFX is not regulated by any major financial agency. The brokerage is owned by Cedar LLC and based in St. Vincent and the Grenadines.
1 Minute Review
Billing itself as the world's 1st eco-friendly broker, CedarFX makes it easy to trade and give back to the planet. You can choose a 0% Commission Account or an Eco Account — or open multiple accounts to meet all your needs. 
CedarFX offers access to a wide range of tradable securities, including stocks, futures, major and exotic forex pairs, cryptocurrencies and more. Though CedarFX could introduce a few additional educational resources, the broker remains a unique option for traders invested in giving back.
Best For
Forex investors
Investors interested in 0% commission or eco conscious trading
Investors looking for 24/7 customer service
Pros
Allows users to offset their carbon footprint
0% commission investing
Offers demo account access
24/7 customer service available through live chat
Eco Account Option (10 trees planted for each lot traded)
Fast deposits/withdrawls with Bitcoin
Cons
Limited number of educational resources for new investors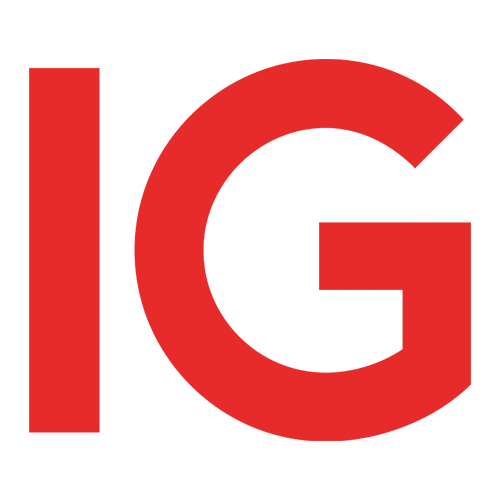 1 Minute Review
IG is a comprehensive forex broker that offers full access to the currency market and support for over 80 currency pairs. The broker only offers forex trading to its U.S.-based customers, the brokerage does it spectacularly well. Novice traders will love IG's intuitive mobile and desktop platforms, while advanced traders will revel in the platform's selection of indicators and charting tools. Though IG could work on its customer service and fees, the broker is an asset to new forex traders and those who prefer a more streamlined interface.  
Best For
New forex traders who are still learning the ropes
Traders who prefer a simple, clean interface
Forex traders who trade primarily on a tablet
Pros
Easy-to-navigate platform is easy for beginners to master
Mobile and tablet platforms offer full functionality of the desktop version
Margin rates are easy to understand and affordable
Access to over 80 currency pairs
Cons
U.S. traders can currently only trade forex
Customer service options are lacking
No 2-factor authentication on mobile

1 Minute Review
FOREX.com is a one-stop shop for forex traders. With a massive range of tradable currencies, low account minimums and an impressive trading platform, FOREX.com is an excellent choice for brokers searching for a home base for their currency trading. New traders and seasoned veterans alike will love FOREX.com's extensive education and research center that provides free, informative forex trading courses at multiple skill levels. While FOREX.com is impressive, remember that it isn't a standard broker.
Best For
MetaTrader 4 users
Beginner forex traders
Active forex traders
Pros
Impressive, easy-to-navigate platform
Wide range of education and research tools
Access to over 80 currencies to buy and sell
Leverage available up to 50:1
Cons
Cannot buy and sell other securities (like stocks and bonds)
Final Thoughts
Many forex indicators exist, and you'll want to use those that can help you make money trading. One approach involves including a combination of indicators in your strategy, and you could pick one indicator from each type just to get started.
You could also use only one indicator, like a moving average, but you could apply it to different timeframes. You might even decide to take a position in a currency pair if your chosen indicators make consistent signals in different time frames, like on the 5 minute, 30 minute and 1 hour charts, for example.
Before you trade any strategy using real money, you should first backtest it on historical data. You can probably use the free MetaTrader 4 or 5 platforms to do this.
If your strategy consistently generates profitable trading signals over a range of historical time frames, you can then test it in a demo account using virtual money before proceeding to a live trading environment.
Get a Forex Pro on Your Side
FOREX.com, registered with the Commodity Futures Trading Commission (CFTC), lets you trade a wide range of forex markets plus spot metals with low pricing and fast, quality execution on every trade.
You can also tap into:
EUR/USD as low as 0.2 with fixed $5 commissions per 100,000
Powerful, purpose-built currency trading platforms
Monthly cash rebates of up to $9 per million dollars traded with FOREX.com's Active Trader Program
Learn more about FOREX.com's low pricing and how you can get started trading with FOREX.com.