Education can be the key to a better life, and you don't want your bad credit to keep you from working for your future. Start with our list of the best private student loans if you have bad credit to pursue the degree you've always dreamed of.
Best Lenders for Private Student Loans with Bad Credit
Many lenders have responded to the needs of non-traditional students. These lenders and loan comparison services will connect you with lending solutions for your bad credit problems. Keep in mind — you may need a cosigner or a loan with special provisions that make lending to someone with bad credit less risky.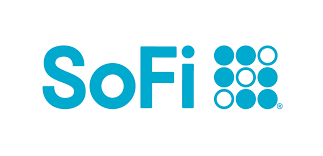 Loan Amounts
$5,000 – $100,000
How to Repair Credit
You need good credit to get credit, and you need access to credit to make moves toward more financial security in the future. What do you do? These steps can help you repair your credit:
Never miss a bill payment again. Payment history is a huge part of your credit score. Anything less than a perfect record hurts your credit, so make this a priority.
Apply for a secured credit card. These are secured by your own deposits so you can build credit without taking on too much risk.
Apply for a credit card. These are sometimes easier to get approved for as they have lower credit limits. There's less of a chance of abusing credit that you can only use at certain retailers. Pay it down every month and on time to build credit.
Look for credit-builder loans from your bank or credit union. These are small installment loans. Credit builder loans will establish solid payment history and financial responsibility to creditors.
Slow and steady wins the race here. Making small, deliberate changes to your financial habits will raise your score as you repair your credit.
Best for Loan Comparison: Credible
A trusted player in the loan game since 2012, Credible offers risk-free loan comparison to prospective borrowers. Credible is a free service that lets you compare private student loans and more — you'll find personal loans, mortgages, refinancing and credit cards.
With over 2,200 educational institutions that work with lenders on Credible, you'll have options. And connecting with lenders takes less than 3 minutes and a short survey.
You'll be able to compare your personalized offers, terms and rates side-by-side. Checking your rates won't hurt your score, so you can shop around safely and make the most informed decision possible.
Lenders with Credible do prefer borrowers with good credit, so a cosigner will improve your chances of getting good loan offers. Every lender with Credible offers fee-free loans.
Choosing and signing on for a loan can be daunting. Credible's knowledgeable Client Success Team will help you from the beginning to the end of this process. Engage with them via Credible's chat feature to get started today.
Best for Member Benefits: SoFi
SoFi is both a lender and an all-in-1 financial hub. It empowers members to reach financial independence and security. Its range of products are innovative and include loans, investments, insurance and financing, along with a suite of financial tools.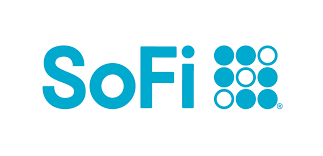 Loan Amounts
$5,000 – $100,000
Terms Offered
5, 7, 10, 15 and 20 years
SoFi members enjoy major benefits. Not only do you get career coaching, financial planning, referral bonuses, estate planning and merchant discounts, you'll also get discounts on SAT and ACT prep courses and more. Your membership also sets you up for a complimentary subscription to Edmit Plus, a platform to help you with all facets of planning for college.
Checking your rates doesn't affect your credit score. There are a few types of private student loans from SoFi to choose from. Undergraduate and parent loans along with MBA and law school loans are among the choices.
It's super easy to apply for a loan once you've selected from your offers. SoFi's private student loans are fee-free. SoFi offers multiple repayment options. SoFi's loans are known for their competitive rates and flexible terms.
Best for Future-Income Based Loans: Ascent
Ascent is private student loan services specializing in accessible private student loans. You can choose from both credit-based loans and future-income based loans.
Rather than black-and-white borrower standards, Ascent considers applications for its credit-based loan on a case-by-case basis. You may also be eligible for a future-income based loan from Ascent if your projected potential income shows you'll be able to repay the loan. It also offers cosigner release loans.

The future-income based loan is restricted to students in their junior or senior year of college with at least a 2.9 GPA. Even if you don't quite meet minimum income or DTI standards, you can qualify if you meet the mark in other areas.
Financial literacy education is integral to the Ascent application process. Ascent believes that your education is a financial investment in your future. You want to make sure that your potential income is worth the money you're putting into your education.
Qualifying for a Private Student Loan
You can expect to have to meet following requirements with most lenders:
Be 18 or older
Have a high school diploma or equivalent degree
Have at least a 670 credit score
Proof of income
Establish that you are financially able to repay the loan within the given terms
Enrollment at an eligible institution or in an eligible program
While these are the gold standard, different lenders may have additional or different requirements. You can firm up on the details by visiting a lender's website or use a free loan comparison service like Credible or Student Loan Hero to compare different standards.
Student Loans without a Credit Check
You can't get around a credit check when applying for private student loans. But you won't get one when you apply for federal student loans. You'll fill out a Free Application for Federal Student Aid (FAFSA). This determines your eligibility as opposed to your credit score or a cosigner's credit score.
Because there's a cap on how much federal aid you can receive, you may have to look to a private loan to make up the difference. If you aren't eligible for federal aid or have maxed out your borrowing power, try finding a cosigner for your loan if you're unsure that your credit report will pass the sniff test.
Many lenders do offer loan prequalification. This means you can see your eligibility, offers and terms and rates without risk or hurting your credit.
Don't Let Bad Credit Slow You Down
If you're ready to kickstart the rest of your life but have bad credit, don't worry. There are ways to get to where you need with federal and private student loans. While you do usually need good credit to qualify for a private student loan, a cosigner can increase your eligibility. Or look for bad-credit specific loans from the lenders and loan comparison services on our list.
Don't let imperfect credit hold you back. Take the leap today to bring yourself one step closer to making your education a priority.
Lend-Grow
Lend-Grow offers 5-, 10-, 15-, 20- and 25-year student loan refinance terms with fixed rates as low as 2.80% APR and variable rates as low as 1.89% APR. 
Lend-Grow pays down your loan, too — 0.10% APR every month for 3 years! Here's what this means: Lend-Grow deposits 0.10% APR of your loan amount funded each month for up to 3 years (as long as your account is active) with payback rewards.
Lend-Grow deposits the payback reward directly to the loan account you specify at the time of Payback Reward enrollment. Payback reward is not a rate discount and you must continue to meet your full payment obligations with the lender each month.