Want to jump straight to the answer? The best forex broker for most people is definitely FOREX.com or CedarFX.
The foreign exchange or forex market is an entirely legitimate decentralized marketplace where national currencies are swapped for one another at a market-determined exchange rate. Trading forex involves speculating on exchange rate movements. Online brokers make trading in the forex market easier than ever, although some scams do exist. Read on to get information about the scam warning signs that aspiring forex traders should watch out for.
Simply Put: Is Forex a Scam?
Forex trading is not a scam, and you can trade currencies legitimately via reputable and well-regulated online brokers like FOREX.com via its forex trading platforms. Currencies trade in pairs in the forex market, so each forex transaction involves buying one currency and selling another simultaneously.
Previously Identified Scams
Not only is forex trading definitely not a scam, but the foreign exchange market has the largest average daily turnover of any financial market at $6.6 trillion per day. While retail forex trading represents only a small portion of that volume, it can present some fraud risks for the unaware.
Unfortunately, some dishonorable online brokers do exist that deliberately aim to mislead you to cheat you out of your margin deposit or the profits you earn trading forex. A rundown of common forex scams you should avoid appears below.
Broker Scams
It's normal for forex traders to want to select the best brokers to operate through since they generally want to maximize their trading returns. But those shopping for a new broker should beware of disreputable forex brokers that could take you for a ride.
Be sure to perform your due diligence by researching any new broker carefully and closely reviewing their reputations with clients and within the industry. A good place to start is by reading the footer of the broker's website. If it has no information about the broker being overseen by one or more major regulatory bodies or any disclaimers about the risk of loss that decent regulators require, it would be prudent to avoid that broker.
For example, an online forex broker overseen by U.S. regulators like FOREX.com should mention its oversight by the Commodities Futures Trading Commission (CFTC) and the National Futures Association (NFA) on its website. The broker should also operate under a valid license number issued by those organizations, as well as fully conforming to their regulations to remain in good standing.
You can also do a quick check on websites like www.forexfraud.com and www.forexpeacearmy.com for forex brokers with a history of negligence and fraud. In general, your chosen forex broker should be well regulated and have a reputation for treating clients fairly.
Signal Provider Scams
Rather than performing their own technical analysis, some forex traders prefer to rely on trading signals they pay for to help them predict exchange rate movements. This information can be purchased from firms commonly known as signal providers.
You can typically subscribe to signal providers for a weekly or monthly fee. Before subscribing to one of these services, it makes sense to ask for a historical performance chart of their signals to assess the authenticity of their claims.
Most signal providers have a mixed record consisting of some good and some bad tips. This means you can use their performance information to select among them and avoid the more obvious signal scammers.
Spread Widening and Off Market Quotations
The forex market is largely unregulated, so dealing desks have been making money "on the margin" by widening the dealing spread or showing off market quotations (in their favor of course) to their clients for decades.
Since there is no centralized exchange where currency pairs trade to provide official market exchange rates or fixed dealing spreads, this industry practice continues unabated. Fortunately, the forex market is becoming increasingly transparent as a result of online trading platforms and client awareness of this common practice, so the profit margins dealing desks can derive from such questionable behavior are narrowing.
Comparing spreads and quotes from different forex dealing desks and also checking them with a reputable online forex broker's trading platform will help you get the best possible exchange rates and avoid possible losses due to spread widening and off market quotes.
Robot Scams
A hot trend among forex traders involves using automated trading algorithms or "expert advisors." These forex trading robots scan exchange rate data for one or more currency pairs to identify trading opportunities and then execute entry and exit trades for you.
From slick, high pressure websites to fake testimonials, trading robot vendors attempt to sell the often unrealistic idea of making great returns trading on autopilot without significant human intervention.
These vendors seek to attract naive forex beginners who eventually wake up to realize that the robot they bought has traded their account into a loss. While these get rich quick robots typically disappoint, this does not mean that you cannot successfully automate your own tried and tested strategy using a suitable online trading platform like MetaTrader 4 or 5.
Best Forex Brokers
Forex trading takes place around the clock from Sunday at 5pm ET until Friday at 5pm ET. You also have a limited number of currency pairs to trade, which makes forex trading somewhat simpler than stock trading. Since there isn't a centralized marketplace for forex trading like there is for stocks, forex traders can do well using an online trading platform that most brokers offer access to free of charge.
Signing up with an online forex broker can also provide access to helpful market research, tools and relevant news that can assist you when trading. Out of the hundreds of online forex brokers currently available, Benzinga has hand-picked the best to get you started.
Minimum Trade Size
1,000 (0.01)
Commisions
$5 per 100K traded
Best For
MetaTrader 4 users
Beginner forex traders
Active forex traders
1. FOREX.com
Established in 1999, FOREX.com has been a frontrunning U.S. based online forex broker for over 2 decades. You can open an account with a minimum deposit of 100 units of your base currency.
FOREX.com's advanced trading interface offers fast and accurate trade execution via desktop, web or mobile device. Based on your trading style, you can customize the platform to your liking.
This broker is authorized and regulated by the U.S. CFTC and is a member of the NFA under licence number 0339826. You'll find plenty of favorable online FOREX.com reviews that praise the broker for its robust trading platform and research tools, which include:
Market insights. The global research team at FOREX.com constantly provides actionable ideas during the New York, London and Asian trading sessions.
Fundamental analysis. Current economic events are used to predict exchange rate movements in the forex market.
Technical analysis. Analyzes historical exchange rate movements of currency pairs to identify chart patterns and make forecasts.
Live trading sessions. You can participate in live trading sessions and webinars for real-time insights into the forex market.
Best For
New forex traders who are still learning the ropes
Traders who prefer a simple, clean interface
Forex traders who trade primarily on a tablet
2. IG Markets
Having been involved in the foreign exchange market for over 40 years, IG is a trusted online broker for forex trading. Its expertise is complemented with an easy-to-use trading platform that allows you to make transactions in up to 93 currency pairs.
You can open an account at IG with a $0 minimum deposit, and its dealing spreads are among the lowest in the industry. IG even won the FX Weeks e-FX 2019 Award for Best Retail FX Platform of the Year.
IG is regulated by the CFTC and is a member of the NFA. You can read more about this top broker in Benzinga's IG review.
Spread
starts at 1.0 pips
Disclosure: eToro USA LLC; Investments are subject to market risk, including the possible loss of principal.
3. eToro
eToro's online trading platform offers many of the world's most popular currency pairs, and its copy trading service is among the best in the business. You'll also enjoy additional benefits, such as real-time execution of market orders and unlimited daily withdrawals.
View real-time data, access in-depth analysis tools, and be the 1st to catch the trends wherever you are. You can also get customized notifications on your watchlist, and try out eToro's many innovative features completely risk-free with a free demo account funded with $100,000 of virtual money.
Take the World in Your Hands
Forex is a transparent and open trading market built for dedicated investors. As an active forex trader, you have a front-row seat to events that shape global economies.
Be wise with your investments, and you can influence the value of international currencies from the palm of your hands. Avoid and the scams and get started in forex with our recommended online brokers.
Compare Forex Brokers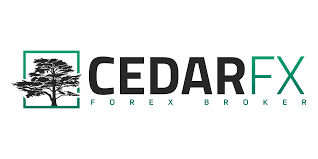 Disclosure: CedarFX is not regulated by any major financial agency. The brokerage is owned by Cedar LLC and based in St. Vincent and the Grenadines.
1 Minute Review
Billing itself as the world's 1st eco-friendly broker, CedarFX makes it easy to trade and give back to the planet. You can choose a 0% Commission Account or an Eco Account — or open multiple accounts to meet all your needs. 
CedarFX offers access to a wide range of tradable securities, including stocks, futures, major and exotic forex pairs, cryptocurrencies and more. Though CedarFX could introduce a few additional educational resources, the broker remains a unique option for traders invested in giving back.
Best For
Forex investors
Investors interested in 0% commission or eco conscious trading
Investors looking for 24/7 customer service
Pros
Allows users to offset their carbon footprint
0% commission investing
Offers demo account access
24/7 customer service available through live chat
Eco Account Option (10 trees planted for each lot traded)
Fast deposits/withdrawls with Bitcoin
Cons
Limited number of educational resources for new investors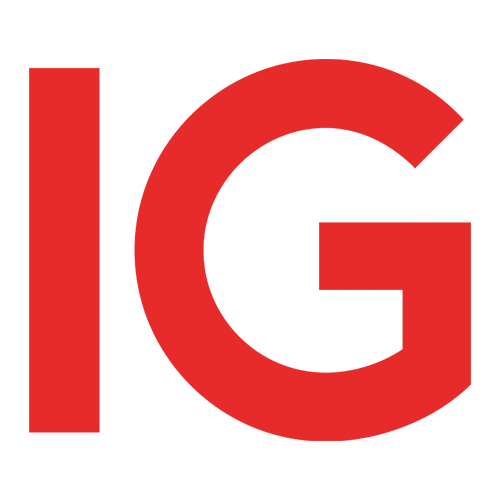 1 Minute Review
IG is a comprehensive forex broker that offers full access to the currency market and support for over 80 currency pairs. The broker only offers forex trading to its U.S.-based customers, the brokerage does it spectacularly well. Novice traders will love IG's intuitive mobile and desktop platforms, while advanced traders will revel in the platform's selection of indicators and charting tools. Though IG could work on its customer service and fees, the broker is an asset to new forex traders and those who prefer a more streamlined interface.  
Best For
New forex traders who are still learning the ropes
Traders who prefer a simple, clean interface
Forex traders who trade primarily on a tablet
Pros
Easy-to-navigate platform is easy for beginners to master
Mobile and tablet platforms offer full functionality of the desktop version
Margin rates are easy to understand and affordable
Access to over 80 currency pairs
Cons
U.S. traders can currently only trade forex
Customer service options are lacking
No 2-factor authentication on mobile

1 Minute Review
FOREX.com is a one-stop shop for forex traders. With a massive range of tradable currencies, low account minimums and an impressive trading platform, FOREX.com is an excellent choice for brokers searching for a home base for their currency trading. New traders and seasoned veterans alike will love FOREX.com's extensive education and research center that provides free, informative forex trading courses at multiple skill levels. While FOREX.com is impressive, remember that it isn't a standard broker.
Best For
MetaTrader 4 users
Beginner forex traders
Active forex traders
Pros
Impressive, easy-to-navigate platform
Wide range of education and research tools
Access to over 80 currencies to buy and sell
Leverage available up to 50:1
Cons
Cannot buy and sell other securities (like stocks and bonds)
Frequently Asked Questions
How can you protect yourself against forex scams?
You must do your homework on the forex brokers and the most common types of scams.
Answer Link
What are the best ways to check on a forex broker?
You can do a broker check with FINRA and the SEC.
Answer Link
Get a Forex Pro on Your Side
FOREX.com, registered with the Commodity Futures Trading Commission (CFTC), lets you trade a wide range of forex markets plus spot metals with low pricing and fast, quality execution on every trade.
You can also tap into:
EUR/USD as low as 0.2 with fixed $5 commissions per 100,000
Powerful, purpose-built currency trading platforms
Monthly cash rebates of up to $9 per million dollars traded with FOREX.com's Active Trader Program
Learn more about FOREX.com's low pricing and how you can get started trading with FOREX.com.