What to jump straight to the answer? You can stake ETH on Coinbase and Gemini today!
Outside of Bitcoin, the most important cryptocurrency by far is Ether (often referred to as Ethereum), the currency of the Ethereum network.
Staking Ethereum with Ether (ETH) that you own helps to maintain this network, strengthening it and allowing it to expand. You gain rewards in ETH for staking, which can be a great way to make a 4-13% passive income off of your crypto holdings. 
Staking Ether for the Ethereum 2.0 blockchain upgrade has never been easier and more accessible. In this guide, we'll cover all the basics and help you figure out how to make the most money.
Main Takeaways: Staking Ethereum
Know these tips to help you stake Ethereum:
Ethereum 2.0 upgrades the network to proof of stake.
Proof of stake is more secure and environmentally friendly.
Platforms offer different Annual Percentage Yield (APY) for any amount of staked ETH

Coinbase 5.75% APY
Kraken 4-7% APY
Gemini 7.4% APY
What is Ethereum Staking?
Every blockchain project relies on its decentralized network of miners to provide its backbone. Ethereum is no different. Staking is a new method of securing blockchain that has its own unique incentive system to go along with it.
Staking is locking up currency for a period of time in order to gain a reward. Staking Ether can generate different APYs. But, where does this money come from and how can the yield be so high compared to traditional banking?
Proof of Work vs Proof of Stake
A major difference between the Bitcoin and Ethereum networks is the way that it validates transactions. The Bitcoin network uses proof of work (PoW) while Ethereum is migrating from PoW to proof of stake (PoS). Proof of work involves miners running computers dedicated to solving cryptographically hard algorithms in order to secure the network. In contrast, proof of stake means that you show your commitment to the network by staking, or locking up, a deposit of ETH to participate as a validator of the network.
As a network validator, you are awarded the privilege of validating some network transactions and getting paid for it. The amount of money a validator can make is directly related to how much currency they are willing to stake. As a typical validator, you can expect to earn around 7.5% annual return on your stake.
Staking can be thought of as a new form of cryptocurrency mining — without the energy-intensive computers — and with better security.

Ethereum 2.0
Ethereum 2.0 will upgrade its network to proof-of-stake, an improvement to be completed sometime in August of 2022. Although, the exact date has not yet been determined.
The main goals of Ethereum 2.0 are to be more scalable, secure, and sustainable.
But, you don't have to wait until 2.0 comes out to become a validator and start earning rewards. You can start earning yields today, but here's the catch — ETH tokens staked for the 2.0 upgrade cannot be withdrawn until the conversion to 2.0 is complete. Because this is still an unknown amount of time, it's best not to stake any Ether you might want to trade in the medium term. 
There are three main parts to Eth 2.0. One being the Beacon chain which will transition the network to proof-of-stake. This has already been implemented on a parallel network and won't go live until the merge takes place. The second part is the merge which is planned to happen in the second quarter of 2022. And the third part is the shard chains which expand Ethereum's capacity to process transactions and store data.
How to Stake Ethereum
Staking Ethereum has never been easier. Until recently, becoming a validator required setting up your own Ethereum node, with a minimum stake of 32 ETH. Today, the biggest exchanges are taking care of the nitty-gritty for you — and removing the hefty 32 ETH requirement.
Here are the top platforms offering staking now or in the near future:
Best For
Crypto futures traders
1 Minute Review
Kraken is a cryptocurrency that offers access to more than 50 supported coins and tokens, staking capabilities, futures trading and more. Kraken offers a variable maker-taker fee schedule, which often results in lower fees compared to flat-rate brokerages.
In addition to a wide range of crypto choices, Kraken offers customizable ordering platforms and mobile apps that you can use to fully refine your trading experience. There's plenty to love about trading on Kraken. It appeals to both seasoned professionals and new investors looking to learn more about the market.
Best For
Cryptocurrency investors looking for a wide selection of supported assets
Crypto futures traders
Beginner investors looking for maximum account security
Pros
Wide selection of supported tradable assets
Straightforward platform is easy for new users to master
24/7 customer service available via live chat
Cons
Maker-taker fee schedule may confuse some users
No option for phone or email customer service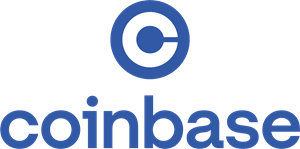 1 Minute Review
Coinbase is one of the Internet's largest cryptocurrency trading platforms. From Bitcoin to Litecoin or Basic Attention Token to Chainlink, Coinbase makes it exceptionally simple to buy and sell major cryptocurrency pairs. 
You can even earn cryptocurrency rewards through Coinbase's unique Coinbase Earn feature. More advanced traders will love the Coinbase Pro platform, which offers more order types and enhanced functionality.
Though Coinbase doesn't offer the most affordable pricing or the lowest fees, its simple platform is easy enough for complete beginners to master in as little as a single trade.
Best For
New cryptocurrency traders
Cryptocurrency traders interested in major pairs
Cryptocurrency traders interested in a simple platform
Pros
Simple platform is easy to operate
Comprehensive mobile app mirrors desktop functionality
Coinbase Earn feature rewards you with crypto for learning about available coins
Cons
Higher fees than competitors

1 Minute Review
Gemini is a cryptocurrency exchange and custodian that offers investors access to over 100 coins and tokens. Founded in the US, Gemini is expanding globally, in particular into Europe and Asia. Offerings include both major cryptocurrency projects like Bitcoin and Ethereum, and smaller altcoins like Orchid and 0x.
Gemini is 1 of the only brokers with multiple platform options based on skill level. New investors will love the streamlined interface of Gemini's mobile and web apps, while advanced investors might appreciate all the tools that come with ActiveTrader. 
In addition to a host of platform choices, Gemini users also have access to insured hot wallets to store tokens without worrying about digital asset theft. Learn more about what Gemini can do for you in our review.
Best For
New investors looking for a simple mobile and web app
Day traders looking to use technical analysis tools
Users looking for a 1-stop-shop to buy, sell and store all of their cryptos
Pros
Easy and quick signups — can get started in as little as a 5 minutes
Multitude of platforms to accommodate traders of all skill levels
Hot wallets include insurance to protect your from theft and hacking attempts
Cons
Charges both a commission and a convenience fee for users buying and selling through the desktop or mobile app
Should you Stake for Ethereum 2.0?
Risks of Staking
Staking Ethereum and being a validator gives a person direct access to the way that the Ethereum network develops. As such, validators have the potential to introduce false information, double spend and participate in groups to increase rewards for staking. To deter validators from participating in activities that are detrimental to the network, the concept of "slashing" has been introduced.
Any validators found to be maliciously hurting the network may have their stake slashed or partially taken from them. The worst offenses are punished by taking the entire stake and disconnecting the validator from the network.
If you plan to stake through an exchange, you are trusting them to properly handle your stake and prevent it from being slashed.
Despite the harsh penalties, experts believe the risk of actually being slashed or taken off the network is relatively low.
A Stake is a Belief
Staking Ethereum is a great way to safely gain a return on your initial crypto investment. It is a great way to supplement your activities on a crypto trading platform. Being a validator requires some blockchain expertise, but once you get over the learning curve, you'll find yourself in rarefied air. But it is much more important to know why you are staking — hopefully, because you believe in the project.
Frequently Asked Questions
How much can you earn by staking?
In reality, the returns on staking are set by the market and the amount of total Eth staked at any given moment, but most platforms are announcing a preset level of 7.5% — making it easier for widespread understanding and adoption.
Answer Link
What's the future of Ethereum?
Ethereum's projected growth as a network is high. The blockchain is not only used for smart contracts and transactions, but actual crypto assets are often built on Ethereum's blockchain.
There is much positivity surrounding cryptocurrencies, and Ethereum potential is booming. Ethereum could rise like Bitcoin, and it's hard to tell how high the price of Ethereum may go.
Answer Link