Want to jump straight to the answer? You can buy BAND on Coinbase and Voyager.
As investors and financial institutions start to warm up to the world of cryptocurrencies, decentralized finance tokens like Band Protocol (BAND) have surged in value. If you're interested in learning more about decentralized finance, Band Protocol and how you can invest in cryptocurrency, check out our beginner's guide to BAND.
What is Band Protocol?
Band Protocol began as an ERC-20 token launched in September of 2019. An ERC-20 token is a cryptocurrency project built on the technology that governs Ethereum. This way, tokens can beenfit from the security of Ethereum and don't have to create their own blockchain. In 2020, however, Band Protocol launched Band Protocol 2.0, a major update that shifted the technology to BandChain using the Cosmos SDK.

Band Protocol
JOIN THE MOON OR BUST EMAIL LIST
Our team is diligently working to keep up with trends in the crypto markets. Keep up to date on the latest news and up-and-coming coins.
Band Protocol is a cross-chain oracle for DeFi platforms. In layman's terms, this means that Band works with several blockchains (Ethereum, Binance Smart Chain, etc.) to provide real-world data for blockchains. For example, an oracle can use a decentralized voting protocol to come to consensus on who won the Super Bowl, and then use this information in betting markets. This way, the information provided is decentralized and therefore can be trusted.
Reaching consensus on outcomes for betting on sports is just 1 small example of how Oracles can be used. Some more influential use cases for oracles include interest rate swaps, decentralized leverage trading and decentralized insurance claims.
Brief History of Band Protocol
One of the most exciting projects in cryptocurrency is the development and use of decentralized applications, or "dapps" for short. A dapp is a type of application that allows users to connect and exchange data without the use of a central processor. This makes it easier to transfer money or perform other data exchanges without relying on a hackable central authority.
From sports scores to the number of dollars in your bank account, most blockchain dapps require external information to access. However, blockchains projects weren't designed to exchange information with other blockchains. Band Protocol is a cross-chain oracle that allows independent blockchains to "communicate" with one another by exchanging information between projects. Oracles are a crucial element in the end goal of creating a single interconnected cryptocurrency market. Band Protocol's token, BAND, is openly bought and sold on a number of major cryptocurrency markets.
Band Protocol was introduced in October of 2019 and migrated to the Cosmos network in 2020. It is currently the 318th largest cryptocurrency project when measured by total market capitalization, with an average daily trading volume of about $36 million. 
How to Buy Band Protocol
Open an online account.

Before you can invest in crypto, you'll want to open an account with a cryptocurrency broker. A cryptocurrency broker will provide you with access to a trading platform that you can use to buy and sell cryptocurrencies like Band Protocol online. In exchange, most cryptocurrency brokers will charge you a small fee for executing your trade.

You can find dozens of cryptocurrency brokers on the market, and the broker that you select will determine what tools you have access to and the types of crypto you can buy and sell. This makes it especially important to take your time when selecting a broker. Some of the factors that you might want to consider when you choose where to open your account might include:  

Additional access to crypto assets: You can buy and sell thousands of cryptocurrencies and no single broker can offer access to all of them. If you're only interested in investing in BAND, make sure your broker offers access to it before you open an account. If you have a list of cryptos you want to invest in, create a list of everything you need access to before you start searching for a broker.
Commissions and fees: Most cryptocurrency brokers charge a fee when you buy or sell a cryptocurrency using the platform. However, if you're a frequent trader, these commissions can quickly cut into your profits. Make sure you understand all of the fees you'll pay while trading before opening an account.
Trading platform: Some crypto brokers cater to beginner investors with a simple and easy-to-navigate platform, while others focus on providing more experienced investors with plenty of trading tools. Be sure to choose a broker that offers a platform congruent with your current skill level.

Buy a wallet (optional).

If you plan to hold your BAND tokens for more than a few days without actively trading them, you should invest in or open a private wallet. A private wallet provides you with your own set of keys that you can use to store your crypto investments off your exchange platform. Private wallets provide you with an enhanced level of security compared to on-exchange wallets.

You can get 2 types of cryptocurrency wallets:

Hardware wallets: A hardware wallet is a USB-like device that stores your crypto investments offline. Hardware wallets cost more than other types of crypto wallets but they provide you with the maximum level of security for your investments.
Software wallets: A software wallet is a computer program or application that stores your tokens and coins using a private set of keys connected to the internet. Though software wallets provide you with a free solution for cryptocurrency storage and tend to hold more types of assets than hardware wallets, they're also the less secure option between the 2. 

Make your purchase.

As soon as you fund your brokerage account and you know how you want to store your BAND tokens, it's time to place your buy order. Open your brokerage platform and take a look at the current trading price of BAND. Assume that you'll pay close to the market rate and decide how much money you want to invest. Don't worry if your investment doesn't round out to an even number — your broker will allow you to purchase a fractional token if necessary. Place your order, sit back and wait. Your broker will execute the order according to the specifications laid out in your ticket. When your order completes, you'll see your BAND tokens in your exchange wallet.

Bonus: Decentralized applications need oracles but Band Protocol is far from the only oracle on the market. Consider diversifying your portfolio with additional oracles like Chainlink (LINK) to protect your investment
Best Online Crypto Brokers
Not sure where to begin your search? Consider starting out with one of our favorite cryptocurrency brokers below. Both Voyager and Coinbase support Band Protocol, and both exchanges are reputable U.S-based platforms that you can trust.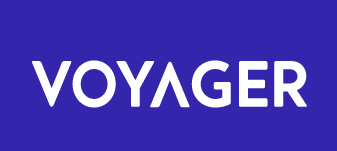 Commissions
FREE
Account Min
$10.00 USD
1 Minute Review
Voyager is a leading name in the sphere of cryptocurrency investing, giving you access to over 50 tokens and coins. Buy, sell and swap assets using Voyager Crypto's simple mobile platform available as a free download for iOS and Android users. 
When you invest through Voyager, you'll pay nothing in commissions, which is a major benefit when compared to other cryptocurrency brokers. Voyager is also one of the only brokers we've seen that allows users to earn interest on their crypto investments. 
Though the broker could do more to improve its customer service, it's an excellent option for beginner investors and seasoned professionals alike.
Best For
Cryptocurrency investors looking for a wide selection of supported projects.
Investors who prefer mobile trading.
Anyone interested in earning interest on their crypto investments.
Pros
Simple, straightforward and intuitive mobile platform
Wealth of investment opportunities
Allows users to earn interest on select crypto investments
Cons
Only available for mobile users — no desktop platform
Limited routes to contact customer service team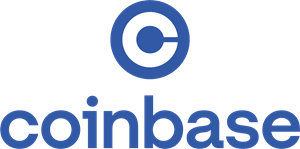 Commissions
Account Min
$0
1 Minute Review
Coinbase is one of the Internet's largest cryptocurrency trading platforms. From Bitcoin to Litecoin or Basic Attention Token to Chainlink, Coinbase makes it exceptionally simple to buy and sell major cryptocurrency pairs. 
You can even earn cryptocurrency rewards through Coinbase's unique Coinbase Earn feature. More advanced traders will love the Coinbase Pro platform, which offers more order types and enhanced functionality.
Though Coinbase doesn't offer the most affordable pricing or the lowest fees, its simple platform is easy enough for complete beginners to master in as little as a single trade.
Best For
New cryptocurrency traders
Cryptocurrency traders interested in major pairs
Cryptocurrency traders interested in a simple platform
Pros
Simple platform is easy to operate
Comprehensive mobile app mirrors desktop functionality
Coinbase Earn feature rewards you with crypto for learning about available coins
Cons
Higher fees than competitors
Best Crypto Wallets
Let's take a look at our favorite hardware and software wallets that support BAND.
Best Hardware Wallet: Ledger Nano X
Long considered one of the most reliable cryptocurrency hardware storage options, the Ledger Nano X makes it easy to store BAND tokens built on both the ERC-20 network and the new Cosmos network.
The Ledger Nano X is compatible with up to 100 individual apps and you can connect to an external Cosmos wallet in just a few minutes with the device's simple setup. Store Bitcoin, Ethereum, all ERC-20 tokens and more on your device and trade freely with Ledger's Bluetooth connection to its mobile app.
Best Software Wallet: Atomic Wallet
Atomic Wallet, an online software wallet, allows you to store a wide range of cryptocurrencies with your own private set of keys. Atomic Wallet provides you with many more features than competitors that simply hold your tokens. You can currently stake BAND at a rate of 17% annual return through Atomic Wallet alongside other offerings like Cardano and VeChain. Atomic Wallet also offers a unique cashback program when you swap tokens using its exchange.
You can store more than 500 unique assets in your Atomic Wallet. Its comprehensive range of accepted tokens and coins, 24/7 customer service support and staking capabilities Atomic Wallet allows you to earn a return on your investment while also keeping it safe and secure.
Trade or Sell Your Cryptocurrency
After your investment clears, you'll need to decide how long you want to store your tokens and when you want to take a profit. Consider the 2 ways that cryptocurrency investors earn a return on their initial investments:
Long-term holding and selling: Long-term holders often hang onto their crypto for months or years at a time. If you plan to hold BAND for more than a few months, you may want to consider earning a portion of your initial investment back through staking.
Active trading: Like any other cryptocurrency, you can also capitalize on short-term price movements by buying and selling BAND at a strategic time. This strategy can help you accumulate more BAND, which you can then convert to USD or a stablecoin.
Current Crypto Prices
The cryptocurrency market is open 24 hours a day and 7 days a week, which means that prices are constantly changing. Monitor today's top market movements using the chart below.
Keep Your Eye on Cryptocurrency
From smart contracts powered by Ethereum to oracle services like Band Protocol, you'll find dozens of exciting cryptocurrencies available to investors. However, it's important to remember that the cryptocurrency market does not have the same regulations in place as the stock market, forex market and other major trading communities.
Note that anyone can create their own ERC-20 token in as little as a few hours and make promises they don't intend to keep regarding the token's performance. Watch for those scams!