Want to find the best coverage? Most of our readers prefer Lemonade for their home insurance needs.
If you own a home, you probably have homeowners insurance to protect yourself from break-ins, storms or fire. Your homeowners insurance can replace your washing machine, dishwasher and microwave in the event of a natural disaster or other covered peril — but what if your favorite appliances break down due to natural wear-and-tear?
Most homeowners insurance contracts specify that they will not cover repairs or replacements for appliances that break down due to normal use or old age. This means that if you need a major repair or even replacement for one of your appliances, you might be left with a bill worth thousands of dollars.
We've rounded up five of our favorite home appliance insurance providers to get you started on your search, as well as some additional tips to help you find the perfect policy for your home.
Best Home Appliance Insurance:
Best Overall: Choice Home Warranty
Best for Major Kitchen Appliances: Complete Protection
Appliance Only Plans: American Home Shield
Best for Basic Plans: TotalProtect
Best for Pools: AFC Home Club
Best for Expensive Appliances: Select Home Warranty
How Does Home Appliance Insurance Work?
Home appliance insurance works as a type of service contract that guarantees appliance repairs or replacements if covered items break down during the outlined contract period. When an appliance in your home stops working correctly, you call your appliance insurance provider, who sends out a technician to diagnose and repair the problem.
If the technician deems the appliance to be broken beyond repair, he or she arranges for a replacement to be installed in your home. If your appliance is covered by your insurance, all you'll pay is a small service fee (typically less than $100) no matter how much work your appliance needs.
Home appliance insurance is sometimes sold alongside coverage for your home's systems (HVAC, plumbing, electrical, etc.) in a package called a home warranty.
Home Appliance Coverage
The specific appliances that are covered under your insurance depend upon the specific plan you choose. Most appliance insurance plans include major appliances that are costlier to repair, like your washing machine, dishwasher and cooktop. Some plans also include more obscure appliances, like your doorbell or ceiling fans, for an additional fee.
If you want insurance only for a specific small appliance (like a fancy blender or food processor), you may want to consider a manufacturer's warranty from the maker of the appliance, which almost always costs significantly less than insuring all of the major appliances in your home.
Make sure you read your insurance policy before you sign on with a provider so you know exactly what's covered under your plan.
Note that most appliance-only insurance plans don't include coverage for pools, air conditioning systems, garage doors and septic systems. If you'd like these to be covered as well, you may want to consider purchasing a full home warranty.
Cost of Home Appliance Insurance
There are two major costs associated with your appliance insurance plan: a monthly premium and a service fee. Like with an auto insurance or homeowners insurance policy, you'll pay your premium every month, regardless of whether or not an appliance breaks down, to maintain your coverage.
The exact amount you pay in a monthly premium depends upon a number of factors, including where your home is located and how many appliances you want to cover.
If you do need to call for a repair or replacement for one of your appliances, you'll also pay a service fee. Service fees are charged at a flat rate negotiated when you sign your insurance contract. You'll pay a service fee every time you call for a repair. After the work is completed and you pay your fee, your insurance provider will cover the rest of the bill. Service fees are instituted to discourage nuisance calls and are often less than $100.
Your plan may or may not include a deductible in addition to your monthly premium.
What to Consider Before You Get a Policy
Think you're ready to start comparing home appliance insurance providers? Keep these three important considerations in mind while you shop.
Pay Only for the Appliances in Your Home: If you don't have a dishwasher in your home, it's silly to pay for a policy that includes coverage for a dishwasher. Look for an appliance insurance provider that offers flexible or a la carte plans that allow you to pick and choose which appliances you want to insure.
Many Plans Include Caps: There's nothing worse than your dishwasher breaking down and you think you're covered, then you discover that only $2,000 of your $3,000 repair is covered. Check the limits on any policy you're considering and compare them with online statistics to make sure you're getting enough protection.
Consider a Full Home Warranty: Home systems often cost much more to repair or replace than appliances. If you live in an older home, you may want to consider investing in a full home warranty to financially protect yourself. Most appliance insurance providers offer packages for both appliances and home systems, so you can usually save by bundling policies together through a single provider.
The Best Home Appliance Insurance Companies
Now that you know what to look for in your ideal home appliance policy, consider these top policy-provider choices.

Best For
Coverage for normal wear and tear
Pros
24/7 warranty service
Guarantees all repairs for 90 days, longer than the industry average
The upgrade plan covers refrigerators and washing machines
Cons
Charges a fee per service call
1. Choice Home Warranty
Choice Home Warranty plans offer comprehensive protection against the high cost of repair or replacement of major systems and appliances.
Check out a few quick facts:
You can call Choice Home's claims center and only pay a modest service call fee per claim when you need a repair.
You get fast and simple solutions and work with excellent service technicians.
You're protected against the high costs of home and appliance repairs on covered items.
A personable, dedicated team processes your service request. Two or 3 representatives get involved in your claim and can help you with any questions throughout the process.
Choice Home promises fast service for covered issues for your home, budget and time. Choose a custom plan that best fits your home. A typical plan covers:
Heating systems and ducts
Plumbing systems
Electrical systems
Water heaters
Kitchen appliances, including your oven, range, stove, cook top, dishwasher and built-in microwave
Garbage disposal
Whirlpool bathtub
Plumbing stoppage
Garage door opener
Exhaust fans
Ceiling fans
You can adjust your plan to include more coverage. Get a free quote online to unpack how you can protect your home systems.
2. Complete Protection

Complete Protection offers a wide range of home appliance and system warranty plans. You can pick and choose which appliances you'd like protected.
You can secure a plan for as low as $32 a month for major kitchen appliance packages. This includes coverage for your dishwasher, oven, refrigerator, washer and more). Or you can get a complete home protection plan for $60 a month.
Complete Protection's full home plan covers both major appliances and systems and offers an affordable option for homeowners who live in an older building. No matter which plan you choose, you won't have to pay any kind of deductible when you choose Complete Protection.
3. American Home Shield

American Home Shield is a home and appliance warranty provider that offers a unique and low-cost appliance insurance plan. Its appliance-only plan offers coverage for ten major home appliances which range from dishwashers to garage door openers.
American Home Shield also offers a range of add-on coverage for appliances like wells and septic pumps for an additional monthly fee. Its plans are straightforward and easy to understand. American Home Shield also offers a choose your service fee policy that allows you to customize the amount you'll pay per repair.
You may lower your service fee to as little as $75 in exchange for a higher monthly premium, or you can choose to pay up to $125 per instance and take a lower monthly premium. American Home Shield's appliance insurance policies are a top choice for both new and more experienced homeowners alike.
4. TotalProtect

If you anticipate that your appliances may need a large amount of repair or replacement time in the near future, TotalProtect should be your first choice when you search for an appliance insurance provider.
Policies from TotalProtect are generous and don't have any kind of maximum payout limitations for most major home systems. Their basic appliance plan covers up to $3,000 worth of repairs and replacements for most major appliances, which is significantly more than most competitors.
There are no appliance inspections required to secure a plan with TotalProtect, and its coverage extends to damage from rust and other preexisting conditions. TotalProtect's appliance plan includes nine major appliances: refrigerator, cooktop, wall oven, range exhaust hood, built-in microwave, built-in trash compactor, dishwasher, washing machine and clothes dryer. Plans don't provide as much flexibility as some other top choices, but high maximum payouts make TotalProtect's appliance insurance a great choice for homeowners who live in an older building or who need additional financial assurance.
5. AFC Home Club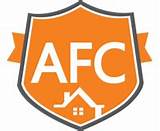 AFC Home Club is one of the top names in home warranty protection and employs a strict personal privacy policy even for homeowners who haven't yet purchased a policy.
You won't need to provide anything besides your zip code to receive a quote for your plan, and you can get a quote in as little as 60 seconds. AFC Home Club's Silver plan offers protection for nine major appliances. Its Gold plan extends protection to your ductwork and most major home systems as well.
Additional coverage options are available for spas, pools, hot water heaters, sump pumps and standalone freezers. Its in-house customer service team guarantees the quality of repairs and labor until your policy expires or is canceled. A strong choice for anyone who needs appliance insurance or a full home warranty, AFC Home Club's comprehensive plans are some of the best available.
Protect Your Home's Appliances Today
It's important to have an appliance insurance plan in place but it's even more important to make sure that you're working with an insurance provider who has a good reputation and coverage for the appliances you need.
Just like when you shop for home or auto insurance, don't be afraid to compare quotes from multiple competitors before you choose a plan. You might be surprised at just how much money you can save by exploring all your options.
Frequently Asked Questions
What is covered by home appliance insurance?
 It covers several areas to include water heaters, electrical, plumbing, HVAC systems, stoves, washers, dryers and refrigerators.
Answer Link
What are the best home appliance insurance carriers?
Benzinga recommends Complete Protection, TotalProtect and Choice Home Warranty.
Answer Link