Want to jump straight to the answer? The best forex broker for most people is definitely FOREX.com or CedarFX.
Hedging currency positions or other forms of exposure to the forex (foreign exchange) market is a skill that can take some time to learn depending on the kind of protection you need. If you are looking to learn about hedging and the best way to mitigate forex risk, then read on before executing a currency hedge position.
Best Brokers for Hedging Forex:
Overview: What is Hedging in Forex?
Once you start trading forex or if you have a fundamental currency exposure that arises, you might feel the need to protect against market risk without closing out your position entirely.
"Hedging" is protecting yourself against risk, and the transaction that you execute to do so is a "hedge." Hedges can fully or partially protect you against market risk by having an offsetting market exposure to your original position.
In many cases, a partly-offsetting spot transaction is suitable to hedge a spot forex position in a currency pair during an undesirable risk period. If an undesirable forex risk is longer than the spot delivery date, then currency products like forwards, futures and options contracts can be used as effective hedges.
Some retail forex traders use the term "hedging" specifically to refer to having an open but offsetting position in a currency pair with their online broker. This practice is not allowed in some countries, most notably the U.S., for example, where retail traders are expected to simply close out the initial position rather than hedge it by keeping two offsetting positions open in the same currency pair.
How Does Forex Hedging Work?
Unless they focus entirely on trading, most forex trading courses, will have a section on hedging. While less common among traders who actually want to take forex risk, the idea of reducing forex risk via hedging is especially popular among businesses that view currency hedging as a prudent risk management strategy. Companies generally prefer not to take significant risks they don't understand or have the in-house skills required to manage actively.
Hedging a Spot or Forward Position
Consider the gains and losses associated with a hedged position in which a trader is long 1 million euros for value spot and has hedged that position with a short 1 million euro transaction also for value spot so that their net exposure is 0. A forward contract could be used instead of a spot contract when hedging a known exposure for a value date beyond spot.
If the EUR/USD exchange rate moves from 1.2500 to 1.3000, then their +$50,000 in profits on the initial long euro position are completely offset by their -$50,000 in losses on the short euro hedge position.
Hedging a Contingent Exposure Using an Option
Hedging an exposure using a long option contract gets a bit more complicated and is typically most appropriate for hedging contingent exposures that may occur. This uncertainty is typically because the exposure depends upon something happening, like a business possibly getting a contract in a bidding contest.
In this example, consider the situation if the contingent exposure is for the need to buy 1 million euros at 1.2500 and will persist over 1 month of bidding. This gives the company a possible short exposure to the EUR/USD exchange rate at the contractual rate, and it can then purchase a 1month euro call/U.S. dollar put option with a strike price of 1.2500 to hedge their risk in case they win the contract.
If the market ultimately ends up above the 1.2500 strike price at expiration, then the option will be exercised or sold back, but it will be abandoned as worthless if the market ends up below that rate. Like an insurance policy, that option purchase will cost the business a premium. The premium's value will depend on the prevailing spot rate and the 1- month forward rate and implied volatility for EUR/USD, among other factors.
The EUR/USD put option has a breakeven rate of 1.2500 plus the option premium that was paid converted into the same terms as the exchange rate. So if a premium of $30,000 was paid, that conversion is 0.0300 based on the following calculation:
$30,000 premium/1 million euros notional amount =  0.0300 U.S. dollars per euro
Adding that 0.0300 to the option's contractual exchange rate or strike price of 1.2500 yields a breakeven rate of 1.2800.
Using their option, the company can buy 1 million euros at 1.2500 if the market rises and the exposure materializes, but if the exposure does not materialize because the bid is lost, then the option can be sold back for whatever it is worth once that situation becomes clear.
Risks Associated with Hedging Forex
The risks associated with hedging a forex position are generally lower than those you would take if you remain unhedged. However, if you do not hedge fully, or if an expected exposure fails to materialize, then you can be exposed to risk from a hedge just like you would if you had taken that net position as a speculative trade.
Another risk associated with hedging is that the underlying position might have turned out to be profitable, but using a hedge fully or partially eliminated that profit. This results in a disappointing missed opportunity, a worse competitive position when bidding, or even criticism from management about how the forex risk was handled.
When a Forex Hedge Works
Since hedging is generally aimed at reducing risk, risks with forex hedging are generally lower than those you would take if you allowed the initial position to remain unhedged. Hedging therefore usually works well if the initial position or underlying exposure would have lost money because the hedge compensates you for that loss.
When a Forex Hedge Doesn't Work
Using a hedge is often more controversial when your underlying position or exposure ultimately turns out to benefit from the exchange rate movement seen afterward. This opportunity loss r could reduce competitiveness for a business due to the loss you'll need to take on a hedge.
The Best Brokers to Hedge Forex With
If you are a retail online trader, then selecting the best forex broker to hedge a currency position may depend on where you live. While traders living outside the U.S. can generally hedge while trading, U.S.-based traders typically are not allowed to run offsetting positions with an online broker regulated by the National Futures Association (NFA).
An NFA rule known as the first-in-first-out (FIFO) rule  — formally known as NFA Compliance Rule 2-43b — prohibits this hedging. The NFA's FIFO policy means that retail forex traders need to close their earliest transactions out first when their active trades involve the same forex pairs in the same position size. It also bans price adjustments to executed customer orders, except to resolve a complaint. Note that this rule does not apply to outright currency positions hedged with option contracts. 
We recommend you check out the following brokers:
1. FOREX.com
FOREX.com is a top U.S.-based forex broker, but since it is regulated by the NFA, you cannot use this broker to take on hedging positions in the same trading account if you are based in the U.S.l.
Minimum Trade Size
1,000 (0.01)
Commisions
$5 per 100K traded
Best For
MetaTrader 4 users
Beginner forex traders
Active forex traders
You can, however, open 2 different accounts, with a trade in one account and e an offsetting hedge transaction in another. This does require extra cash management to make sure both accounts have sufficient margin.
FOREX.com offers forex trading in over 80 currency pairs and has a direct market access (DMA) option for well-funded traders. The broker allows trading via the popular MetaTrader 4 and 5 platforms that each have mobile and Web-based versions, and it also supports market access via NinjaTrader and its own ForexTrader Pro platform.
Read Benzinga's full FOREX.com Review
Best For
New forex traders who are still learning the ropes
Traders who prefer a simple, clean interface
Forex traders who trade primarily on a tablet
2. IG Markets
IG is an award-winning broker with a global presence that generally allows forex hedging transactions executed by clients not based in the U.S.
You can trade currency pairs via this broker either using contracts for differences (CFDs) or its DMA service. IG.com offers 24-hour customer service with experts.
The U.K.'s Number 1 forex broker also offers a trading service in stocks, exchange traded funds (ETFs), indexes, cryptocurrencies and commodities. IG supports MetaTrader 4 and has a mobile app for both Android and iOS devices.
It also has various research options that include trade strategies, reports, news and educational material.
Spread
as little as 0.6 pips
Best For
Beginners
Advanced traders
Traders looking for a well-diversified portfolio
3. AvaTrade
Ireland-based AvaTrade is another reputable online broker that also allows forex trading clients to use hedging transactions. AvaTrade is also regulated within the EU and conforms to the Markets in Financial Instruments Directive (MiFID) and the revised MiFIR.
In addition to currency pairs, this global broker provides access to more than 250 tradable instruments including CFDs, indexes, bonds, ETFs and cryptocurrencies.
Traders can use the popular, free MetaTrader 4 platform, as well as the broker's own proprietary platforms, for desktop, Web and mobile trading. The broker also provides educational materials, including video tutorials.
Read Benzinga's full AvaTrade Review
Should You Hedge Forex Risk?
If you are a retail trader then you may want to hedge forex risk if you think the market will significantly go against you and may not recover within your position time frame. You can also elect to entirely close the position out, which would be mandatory for U.S.-based retail forex traders due to the NFA's FIFO rule
Hedging often seems most prudent for traders during times of notable volatility, such as during news announcements, elections or major economic data releases.
On the other hand, if you manage forex risks for a business, then hedging exposures often makes sense so that your business can instead focus on its core products and services rather than on fluctuating foreign exchange rates.
Compare Forex Brokers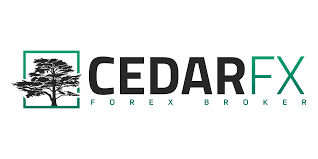 Disclosure: CedarFX is not regulated by any major financial agency. The brokerage is owned by Cedar LLC and based in St. Vincent and the Grenadines.
1 Minute Review
Billing itself as the world's 1st eco-friendly broker, CedarFX makes it easy to trade and give back to the planet. You can choose a 0% Commission Account or an Eco Account — or open multiple accounts to meet all your needs. 
CedarFX offers access to a wide range of tradable securities, including stocks, futures, major and exotic forex pairs, cryptocurrencies and more. Though CedarFX could introduce a few additional educational resources, the broker remains a unique option for traders invested in giving back.
Best For
Forex investors
Investors interested in 0% commission or eco conscious trading
Investors looking for 24/7 customer service
Pros
Allows users to offset their carbon footprint
0% commission investing
Offers demo account access
24/7 customer service available through live chat
Eco Account Option (10 trees planted for each lot traded)
Fast deposits/withdrawls with Bitcoin
Cons
Limited number of educational resources for new investors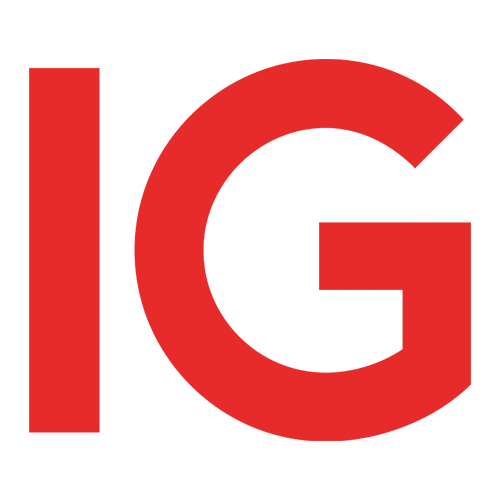 1 Minute Review
IG is a comprehensive forex broker that offers full access to the currency market and support for over 80 currency pairs. The broker only offers forex trading to its U.S.-based customers, the brokerage does it spectacularly well. Novice traders will love IG's intuitive mobile and desktop platforms, while advanced traders will revel in the platform's selection of indicators and charting tools. Though IG could work on its customer service and fees, the broker is an asset to new forex traders and those who prefer a more streamlined interface.  
Best For
New forex traders who are still learning the ropes
Traders who prefer a simple, clean interface
Forex traders who trade primarily on a tablet
Pros
Easy-to-navigate platform is easy for beginners to master
Mobile and tablet platforms offer full functionality of the desktop version
Margin rates are easy to understand and affordable
Access to over 80 currency pairs
Cons
U.S. traders can currently only trade forex
Customer service options are lacking
No 2-factor authentication on mobile

1 Minute Review
FOREX.com is a one-stop shop for forex traders. With a massive range of tradable currencies, low account minimums and an impressive trading platform, FOREX.com is an excellent choice for brokers searching for a home base for their currency trading. New traders and seasoned veterans alike will love FOREX.com's extensive education and research center that provides free, informative forex trading courses at multiple skill levels. While FOREX.com is impressive, remember that it isn't a standard broker.
Best For
MetaTrader 4 users
Beginner forex traders
Active forex traders
Pros
Impressive, easy-to-navigate platform
Wide range of education and research tools
Access to over 80 currencies to buy and sell
Leverage available up to 50:1
Cons
Cannot buy and sell other securities (like stocks and bonds)
Get a Forex Pro on Your Side
FOREX.com, registered with the Commodity Futures Trading Commission (CFTC), lets you trade a wide range of forex markets plus spot metals with low pricing and fast, quality execution on every trade.
You can also tap into:
EUR/USD as low as 0.2 with fixed $5 commissions per 100,000
Powerful, purpose-built currency trading platforms
Monthly cash rebates of up to $9 per million dollars traded with FOREX.com's Active Trader Program
Learn more about FOREX.com's low pricing and how you can get started trading with FOREX.com.