Want to jump straight to health insurance quotes? Compare here and find the cheapest premium with the best coverage.
Maine's gorgeous coasts, lighthouses and lobster harvests are only a few reasons that Maine is a true gem. We've done the work of trawling through all your health care options and hauled up some of the best savings available for health insurance in Maine.
Get Instant Health Insurance Quotes
Tip: Select from 2-3 providers
The Best Health Insurance in Maine
What is Health Insurance?
Health insurance provides coverage for illness and injury treatment and can also help ease the burden of managing chronic conditions. There are many different ways to get health insurance in the Pine Tree State. For example, you may get health insurance coverage through your employer, through a state exchange or through an individual insurance plan. Accidents, injuries and serious illnesses can happen in an instant. You can be wiped out financially if you don't have health insurance. That's why it's so important to find affordable health insurance coverage.
Familiarize yourself with some common insurance terms and what they mean so that you can understand what you're responsible for paying for as part of your health insurance coverage.
Premium: This is a fee that you pay every month to the insurance company to keep your policy active.
Deductible: You pay a deductible out of pocket before your insurance coverage takes over. Some plans have no deductibles at all but they have high premiums or coinsurance. You'll pay lower premiums each month and vice versa if you have a high deductible plan.
Copay: This is a small and generally inexpensive flat fee paid to your doctor or for prescription drugs. Your copay does not count toward your deductible.
Coinsurance: This is a percentage that's shared between you and the insurance company. For any given treatment, surgery or other covered procedure, you pay a certain percentage and the insurance pays the other. Common coinsurance amounts are 80/20 and 70/30 — your insurance pays 80% or 70% respectively, and you pay 20% or 30%.
Average Cost of Health Insurance in Maine
The average individual policyholder in Maine pays a monthly premium of $632, according to the U.S. Department of Health and Human Services. The cost for couples is approximately $1,260 per month and each child adds an additional $375. Children under the age of 15 qualify for cheaper insurance premiums, but once a child turns 15, the price goes up. Certain health factors that can affect how much you pay for health insurance.
Body mass index (BMI): A high BMI can be a precursor to several preventable conditions, including heart disease, diabetes and high blood pressure. Health insurance providers look at BMI and other risk factors to determine how much you'll pay for insurance.
Tobacco use: Smokers pay more for health insurance than their non-smoking counterparts. A little over 17% of people in Maine are smokers.
Age: Older people tend to have more health conditions, so if you're 50 or older, you'll likely pay more for your health insurance than someone who is 20 or 30.
The bottom line when it comes to saving money on your health insurance is to eat right, exercise and stop smoking. You could save hundreds of dollars a year — and not just on health insurance.
Types of Health Coverage
There are many different types of health insurance in Maine. Some of the most common types include: https://www.benzinga.com/money/insurance-quotes/health/
Health maintenance organizations (HMOs): HMOs are made up of predetermined physician networks. You have a primary care physician who is responsible for the majority of your care, and if needed, can refer you to a specialist who is also within the HMO's network. You have less freedom to choose your doctor or hospital, but HMOs have very little paperwork to deal with and costs are generally lower than with other types of health insurance plans.
Preferred provider organizations (PPOs): PPOs give you more freedom to choose your doctor or hospital and you don't need a referral to see a specialist. PPOs also have networks, and you'll pay more to see a doctor outside of the network. When you do this, you'll need to file a claim with the PPO in order to get some of your money back.
Point of service (POS) plan: You'll enjoy the freedom to choose your own doctor with a POS plan, which combines HMO and PPO plans. You pay the bill at the time of service and then file a claim with the POS to get reimbursed for a portion of the money you spend. You'll pay more to see an out-of-network doctor on a POS plan.
What Does Health Insurance Cover?
Health insurance covers treatment for injuries and illnesses and preventive health care like vaccinations or screenings. Your insurance will cover the details of what's covered and not covered will vary by plan, but health insurance normally covers some or all of the following:
Ambulance services
Emergency services
Hospitalization
Newborn and maternity care
Prescription drugs
Rehabilitative services
Laboratory services
Mental health care
Wellness checks
Pediatric care
What Does Health Insurance not Cover?
Health insurance covers a variety of procedures, treatments, medications and diagnostic tests but there are some exceptions to these rules. Generally speaking, health insurance does not cover:
Elective or cosmetic procedures.
Long-term nursing home care
Infertility treatments
LASIK
Alternative therapies
Dental, vision and hearing
Best Health Insurance Providers in Maine
The best health insurance in Maine depends on your specific needs for coverage. It also depends on your budget and whether you have a specific doctor or specialist you want to see. Here are our top picks for health insurance companies in Maine.
1. Anthem Health Plans of Maine (Blue Cross and Blue Shield of Maine)
Anthem Health Plans, more commonly known as Blue Cross and Blue Shield of Maine, offers a variety of HMO and POS plans for consumers.
It's one of the best health insurance companies in Maine for preventive care and treatment. BCBS is also highly rated for pediatric and infant care and wellness visits.
2. Harvard Pilgrim Health Care Inc.
Harvard Pilgrim Health Care can help you get care quickly and easily and offers a large network of doctors and hospitals in Maine to choose from.
It's known for its patient satisfaction and quick claims processing. Harvard could work on its preventive care offerings, according to the NCQA (National Committee for Quality Assurance).
3. Martin's Point U.S. Family Health Plan
Martin's Point offers a robust HMO network of doctors and hospitals, as well as a full suite of preventive care options, including maternity and wellness care and child and adolescent immunizations and wellness visits. Its well-rounded plans, together with an expansive network, make it an affordable choice for families.
Customer satisfaction with claims services is high and treatment options are fast and affordable. Martin's Point is a solid HMO with diverse options well suited if you want to save money on health insurance.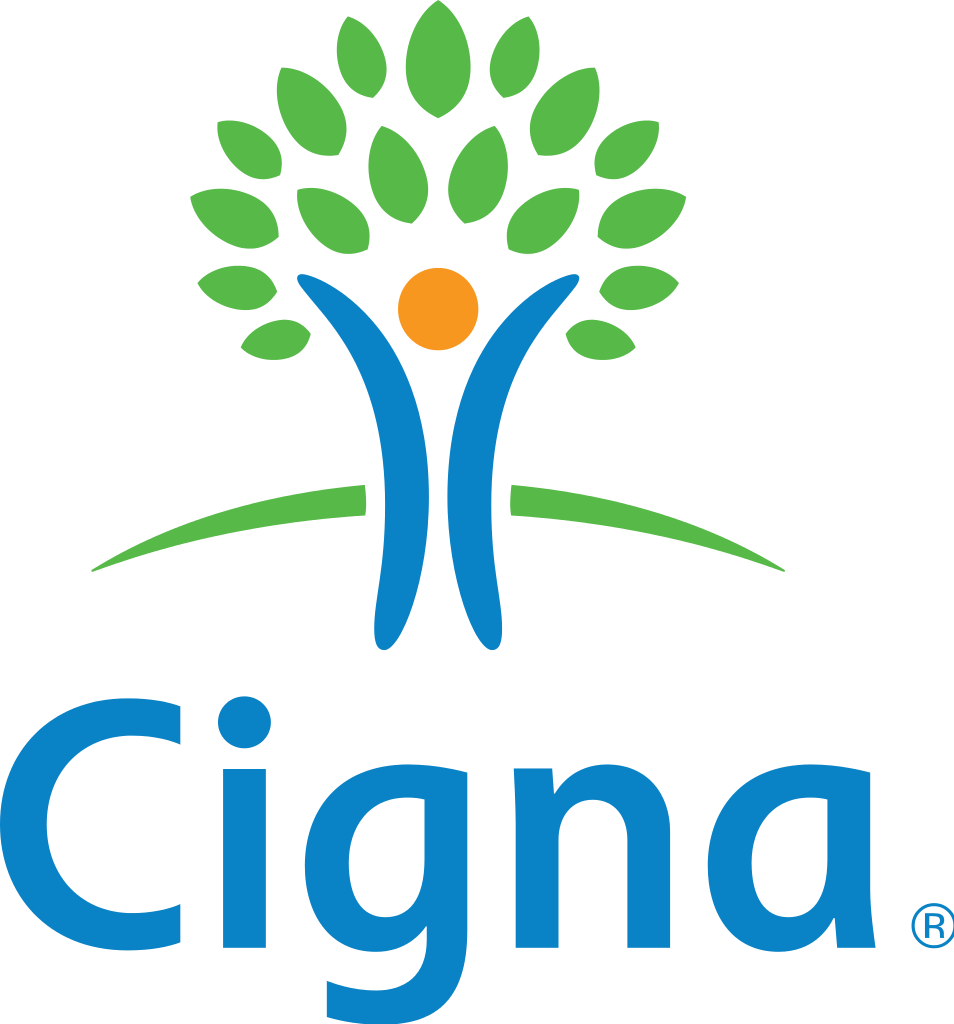 Best For
Easy access to benefits
Pros
Home delivery for prescriptions
Health management mobile apps
Easy ID card replacement
Cons
Can have high deductibles
4. Cigna Health and Life Insurance
Cigna Health Insurance offers all 3 types of health insurance: HMOs, PPOs and POS for its members. Cigna particularly excels in providing for preventive cancer screening as well as wellness visits and immunizations for children and adolescents.
Patients with diabetes also rated Cigna highly for providing treatment options and therapy to help adhere to prescribed regimens.
5. Aetna Health Inc.
Aetna offers both HMO and POS health services in Maine. Patients report great coordination of care as well as patient education and wellness promotion. Preventive services are also rated highly and so are child and adolescent immunizations and wellness checkups.
# of Healthcare Providers
700k+
Pros
Offers multiple mobile app offerings to reward you for reaching fitness goals
Dental discount plans may include coverage for prescription drugs
Medicare Advantage plans available with no monthly premiums
Cons
Vision insurance only available when purchased with a dental plan
ACA-compliant health insurance no longer available
Mothers who want good health insurance for prenatal and newborn care may want to look elsewhere — Aetna was not highly rated by participants in this specific segment.
Get Health Coverage in the Pine Tree State
We recommend getting quotes from each of the providers featured here in order to get a more customized estimate so you know what you'll pay for health insurance coverage in Maine. Understand more about your health records and you'll find that your savings can vary considerably from one company to another.