Want to jump straight to the answer? The best forex broker for most people is definitely FOREX.com or CedarFX.
The French served as Senegal's No. 1 trading partner as recently as 2016 but are not even in the top 10 trading partners today. West Africa's economic shift away from its former colonial master has created what some experts believe to be a more open and free market economy in the region. This marks the year that Senegal and 7 other West African countries moved away from using the West African Communauté Financière Africaine franc (CFA franc), ISO currency code XOF, as their main currency. The countries will begin using the eco in its place this year.
Best Exchange Rates — the CFA franc, which Senegal will change to the eco if everything stays on schedule
The eco remains pegged to the euro with a French guarantee of its value, prompting some to call it nothing more than a renaming. The major difference between the eco and CFA franc is that Senegal and its other trading bloc countries will no longer be required to keep 50% of its foreign exchange reserves with the French Treasury. Some experts believe this would disincentivize the French to back the eco should a crisis arise. The forex market awaits more information.
Get Started with Forex in Senegal
The Central Bank of West African States (BCEAO) is currently the only financial authority with the ability to regulate foreign exchange activities in the region of West Africa. It does regulate banks and pensions, but it currently has no requirements for forex and CFD brokers. To trade forex safely, remember the following tips.
Strong internet: Maintain your connection to the forex market through a strong and stable internet connection.
Regulated broker: You will want to choose a broker that is regulated by a reputable regulatory agency, such as the UK's Financial Conduct Authority (FCA), the Australian Securities and Investments Commission (ASIC) or the Cyprus Securities and Exchange Commission (CySEC). You should have little trouble finding a broker that accepts residents of Senegal.
Acceptable account funding method: You should be able to fund your online trading account using a bank wire transfer, a fintech app, an ewallet or a debit card.
Fast trading platform: Your broker may offer a proprietary trading platform and/or allow you to choose from one of several popular trading platforms that have made a name for themselves over the years, such as MetaTrader. Your main trading platform concerns should be execution times, functionality and efficiency.
Your 1st trade: Once your trading account is open and funded, you can begin to make transactions in the forex market.
Senegalese Forex Trading Strategies
Opening up a trading account is only a part of the process you will need to go through to become a successful forex trader. Learning to trade forex using one or more of the well-established trading strategies mentioned below is just as important. You will probably also want to develop an overall trading plan that outlines the type of trading you want to do and how you intend to do it.
Dezeen – Senegal has attracted substantial investments in recent years, most famously Akon's cryptocity
The Day Trader
Day traders generally open and close positions within a single trading session. These traders sometimes focus on very short-term technical indicators and chart patterns to inform their trading decisions. While financial news releases can also substantially influence their trades, the larger movements of currency pairs based on long-term economic trends and monetary policy shifts often do not interest them as much.
The Swing Trader
Swing traders tend to be very good at interpreting momentum technical indicators for signs of market reversals. There are some unique traits the swing trader possesses. For one, a good swing trader needs to sense when a trend is ripe for reversal without relying on a set timeline to give them the answer. Because market swings can happen in the course of hours or weeks, the swing trader may run overnight positions.
The Position Trader
Position or trend trading generally involves following longer-term market moves. Some position traders can be very good at identifying currency pairs that are misaligned from their purchasing power parity values, for example. They expect the value discrepancy to eventually correct itself, so they might enter a trade to profit from that.
Forex Trading Example in Senegal
In this example, 549.86/96 is what USD/XOF is currently trading at. You want to buy $25,000 using a leverage ratio of 30 to 1 at your online forex broker. Your broker lets you control that position with a margin deposit of $833.33 in your trading account.
After 7 hours, USD/XOF makes a 20-pip move to 550.16/26, so you decide to sell out your long $25,000 position versus the XOF. Your profit is ($25,000 x 0.20) or 5,000 XOF.
Making Money with Forex in Senegal
You can look for focused strategies to incorporate into your trading plan that you can lean on and master.
Going short: Traders will sell a currency pair to go short when they expect a currency pair's exchange rate is likely to fall.
CFDs: Traders can use contracts for differences, or CFDs, when they do not wish to involve themselves with delivering or receiving the actual underlying asset. The values of CFDs are pegged to the underlying asset's market value, but you never own the asset.
Binary options: Binary options are exotic derivatives that confer the right to receive a fixed payout in return for an upfront premium if a certain pre-specified market condition exists at or before expiration.
Best Online Forex Brokers in Senegal
Many foreign online forex brokers will do business with Senegal residents. Choose the brokers you work through by their feature set and integration with the rest of your digital financial chain, as well as by the quality of their regulatory environment.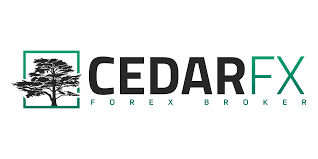 Disclosure: CedarFX is not regulated by any major financial agency. The brokerage is owned by Cedar LLC and based in St. Vincent and the Grenadines.
1 Minute Review
Billing itself as the world's 1st eco-friendly broker, CedarFX makes it easy to trade and give back to the planet. You can choose a 0% Commission Account or an Eco Account — or open multiple accounts to meet all your needs. 
CedarFX offers access to a wide range of tradable securities, including stocks, futures, major and exotic forex pairs, cryptocurrencies and more. Though CedarFX could introduce a few additional educational resources, the broker remains a unique option for traders invested in giving back.
Best For
Forex investors
Investors interested in 0% commission or eco conscious trading
Investors looking for 24/7 customer service
Pros
Allows users to offset their carbon footprint
0% commission investing
Offers demo account access
24/7 customer service available through live chat
Eco Account Option (10 trees planted for each lot traded)
Fast deposits/withdrawls with Bitcoin
Cons
Limited number of educational resources for new investors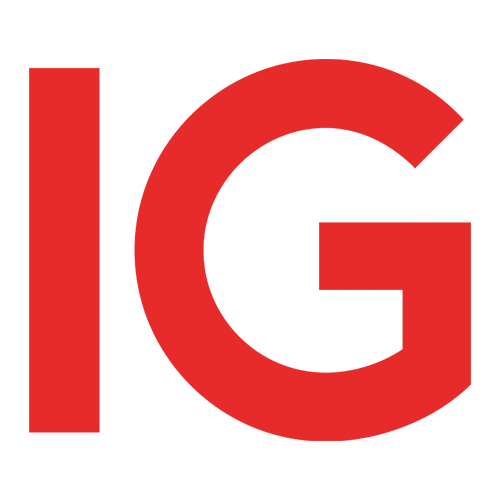 1 Minute Review
IG is a comprehensive forex broker that offers full access to the currency market and support for over 80 currency pairs. The broker only offers forex trading to its U.S.-based customers, the brokerage does it spectacularly well. Novice traders will love IG's intuitive mobile and desktop platforms, while advanced traders will revel in the platform's selection of indicators and charting tools. Though IG could work on its customer service and fees, the broker is an asset to new forex traders and those who prefer a more streamlined interface.  
Best For
New forex traders who are still learning the ropes
Traders who prefer a simple, clean interface
Forex traders who trade primarily on a tablet
Pros
Easy-to-navigate platform is easy for beginners to master
Mobile and tablet platforms offer full functionality of the desktop version
Margin rates are easy to understand and affordable
Access to over 80 currency pairs
Cons
U.S. traders can currently only trade forex
Customer service options are lacking
No 2-factor authentication on mobile

1 Minute Review
FOREX.com is a one-stop shop for forex traders. With a massive range of tradable currencies, low account minimums and an impressive trading platform, FOREX.com is an excellent choice for brokers searching for a home base for their currency trading. New traders and seasoned veterans alike will love FOREX.com's extensive education and research center that provides free, informative forex trading courses at multiple skill levels. While FOREX.com is impressive, remember that it isn't a standard broker.
Best For
MetaTrader 4 users
Beginner forex traders
Active forex traders
Pros
Impressive, easy-to-navigate platform
Wide range of education and research tools
Access to over 80 currencies to buy and sell
Leverage available up to 50:1
Cons
Cannot buy and sell other securities (like stocks and bonds)
Forex Terminology
You'll benefit from having a clear grasp of the terms that are commonly used among forex traders in fast-paced market trading.
Pip: The smallest unit of movement in an exchange rate
Lot size: A standardized trading amount
Orders: Instructions given to your broker to execute trades for you
Calls: Contracts granting the holder the right, but not the obligation, to purchase an asset at a given price at or before a specified date. An option granting the right to sell is called a put. Currency options are always calls on one currency and puts on another currency since the underlying asset is a pair of currencies.
The New West African Currency Ecosystem
Senegal and its West African neighbors are embarking on an interesting journey of independence from France with the birth of the eco. It remains to be seen whether the country will maintain the monetary and fiscal discipline necessary to preserve the value of the eco.
If you are looking to profit from these once-in-a-lifetime changes in African-European relations, or if you just have an interest in trading more common currency pairs, you will need a regularly updated source of information from experts. Be sure to bookmark our website so that you can keep abreast of relevant news and bright ideas you can put into practice in the exciting foreign exchange market.
Get a Forex Pro on Your Side
FOREX.com, registered with the Commodity Futures Trading Commission (CFTC), lets you trade a wide range of forex markets plus spot metals with low pricing and fast, quality execution on every trade.
You can also tap into:
EUR/USD as low as 0.2 with fixed $5 commissions per 100,000
Powerful, purpose-built currency trading platforms
Monthly cash rebates of up to $9 per million dollars traded with FOREX.com's Active Trader Program
Learn more about FOREX.com's low pricing and how you can get started trading with FOREX.com.