Want to jump straight to the answer? The best forex broker for most people is definitely FOREX.com or CedarFX.
Thanks to its robust tourism industry, Antigua and Barbuda, two islands that formed an independent state, is one of the most prosperous countries in the Caribbean. Since this dual island's economy is mainly service-based and highly reliant on tourism, it is also easily susceptible to economic downturns in foreign nations, especially the U.S., which generates the largest portion of its tourism dollars. Antigua and Barbuda's geography makes it susceptible to crippling hurricanes, which can ravage its economy.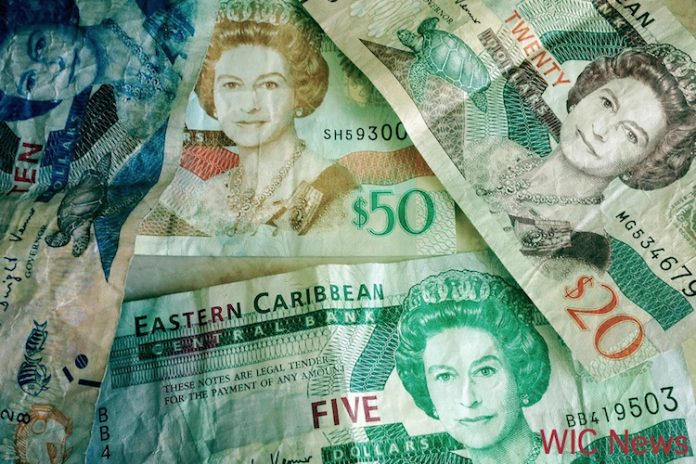 In 1983, Antigua and Barbuda joined with 7 other Caribbean countries to form the Organisation of Eastern Caribbean States that then created the East Caribbean Central Bank to serve as the monetary authority over their nations. The central bank started the Eastern Caribbean Securities Regulatory Commission ("ESCRC") in 2001, which supervises the retail forex market for all 8 nations. Those trading the Eastern Caribbean dollar (code XCD, symbol $) can be a bit more confident knowing that several other countries are also working to maintain this currency's stability.
For Antigua and Barbuda, its top earners of foreign currency are tourism and hospitality services. If you are interested in trading currencies from Antigua and Barbuda, the sections below will help you get started.
Get Started with Forex in Antigua and Barbuda
Setting up the proper trading infrastructure is one key to forex trading success. Current technology allows most people the opportunity to participate in the retail forex market from the convenience of their own home with the internet. However, traders should take the time to lay out a strong trading plan that incorporates a consistently profitable trading strategy and sound money management principles prior to trading in a live account.
Connect to the web. Having a fast, reliable internet connection is generally a necessity for trading forex online via one of the many available foreign brokers. If you want to do your trading from Antigua and Barbuda, both islands have well-developed internet infrastructures. Finding internet connectivity shouldn't be hard.
Get a fully regulated broker. Any forex broker based in Antigua and Barbuda will need to be regulated by the Eastern Caribbean Securities Regulatory Commission. Still, you will probably want to open an account with an international forex broker, so make sure they are overseen in their local jurisdiction by a well-regarded regulatory authority.
Select and open a trading account. Your chosen broker probably has several different account types. Choose the one that fits your initial deposit amount and best suits your trading style and strategy.
Fund your trading account. Well-established brokers typically allow funding a trading account using several methods. A bank wire transfer from a standard bank account, a debit card payment or a transfer from an electronic payment service like Paypal or Skrill should all be able to fund your trading account so that you have sufficient money to use as margin when you are trading forex.
Choose your trading platform. Your forex trading platform should allow you to manage your positions and analyze and execute trades from any of your smart devices including your computer, smartphone and tablet. Some brokers offer their proprietary platforms, as well as supporting trading via popular 3rd-party platforms like MetaTrader and NinjaTrader.
Start trading currencies. Since you have now set up your forex trading infrastructure, you can start trading forex from your home or office.
Antigua and Barbuda Forex Trading Strategies
Do you want to optimize your ability to trade forex? Understanding the type of trader personality you have will help you do just that. It will also help you select the type of trading strategy that best suits you to incorporate into your overall trading plan.
Day Trading
Day traders generally enter and exit trading positions within a given trading session to avoid taking any exposure to overnight market risk. This means that day traders may only hold a currency position for a few minutes or hours. Armed with sophisticated trading tools, many day traders operate in only a few major currency pairs that they can watch closely for trading signals. This trader's short-term focus will usually mean they will settle for smaller gains on their positions compared to swing and position traders. The successful day trader relies on the increased frequency of their trades to help offset the smaller profits made from each trade. Due to the greater trading frequency, day traders tend to be more sensitive to the width of dealing spreads they trade on.
Swing Trading
Swing or momentum traders typically focus on trading ranges, trends and corrections to maximize their trading opportunities. They generally do so by watching momentum indicators for signals that a market is due to reverse soon. Swing traders also identify underlying trends within the forex market that could take as little as a few hours or as long as a few weeks to develop. Being able to observe support and resistance levels and classic chart patterns sets the more sophisticated swing trader apart from the pack. Unlike the day trader, the swing trader is willing to take overnight positions. They may also take on several trades at once.
Positional Trading
Positional or trend trading focuses on taking long-term positions consistent with the underlying directional movement or "trend" observed in a currency pair's exchange rate. Although they may trade based on technical factors used to identify trends, they also use fundamental factors to inform their trading, such as how political and economic trends can affect currency pairs. If a country is likely to be harshly sanctioned or there is murmuring of political unrest in a nation, there will also likely be a long-term negative effect on that country's currency relative to other less affected currencies.
Unlike the day trader, who is content with small but frequent profits, the position trader seeks to capture the larger profits that can come from foreseeing long-term shifts in a currency's value relative to other currencies. The position trader must be patient and comfortable holding a position for months or even years before closing it out. They may also use trailing stops to protect their profits on a winning trade.
Forex Trading Example in Antigua and Barbuda
Most forex traders in Antigua and Barbuda will want to operate in one of the far more liquid major currency pairs, such as EUR/USD, rather than in their local currency, the East Caribbean Dollar (XCD) — few online brokers allow trading in that currency. If 1.1800/05 is the bid/ask quote for EUR/USD, and you think the euro is ready to rise against the U.S. dollar, then you can enter an order with your broker to buy €100,000 versus the USD at 1.1805. To make that trade using the leverage ratio of 100:1 that your broker allows, you will need at least €1,000 or $1,180.50 in your margin account.
After several hours, the EUR/USD bid/ask quote is 1.2005/1.2010. This 200-pip move grosses you a total profit on the trade of (€100,000 x 0.0200) or $2,000. If the market had instead fallen 200 pips, you would have lost that same dollar amount.
Making Money with Forex in Antigua and Barbuda
Knowing the most basic forex terminology is important when you want to communicate with other traders. After you master that, you can begin to learn about more complex techniques and products like the following.
Going short: A strategy used by traders to profit from the decline in the exchange rate of a currency over a certain time frame. Going short involves taking an overall position in which the base currency of a currency pair is net sold, while the counter currency is net purchased.
CFDs: Acronym for "contracts for difference," these derivatives allow a forex trader to engage in currency trading and accrue gains or losses without actually making transactions in the underlying currencies. CFDs can also have their value based on that of other underlying assets like stocks, market indexes and commodities.
Binary options: Exotic derivative contracts that allow the holder to pay a fixed premium in order to receive a fixed payout if some specific market condition occurs at or before their expiration. Binary options brokers are currently accessible to traders in Antigua and Barbuda. Some binary options only require a trader to provide a "yes" or "no" on whether a currency pair will be trading above or below a certain exchange rate at a predetermined date and time.
Best Online Forex Brokers in Antigua and Barbuda
Antigua and Barbuda allows forex trading by its residents, although few reputable forex brokers are currently licensed by the Eastern Caribbean Securities Regulatory Commission. Accordingly, traders will probably want to find a well-regulated foreign broker to deal currencies through instead. Make sure they are overseen by a regulatory agency with a good reputation to help keep your deposited funds safe.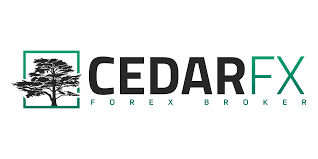 Disclosure: CedarFX is not regulated by any major financial agency. The brokerage is owned by Cedar LLC and based in St. Vincent and the Grenadines.
1 Minute Review
Billing itself as the world's 1st eco-friendly broker, CedarFX makes it easy to trade and give back to the planet. You can choose a 0% Commission Account or an Eco Account — or open multiple accounts to meet all your needs. 
CedarFX offers access to a wide range of tradable securities, including stocks, futures, major and exotic forex pairs, cryptocurrencies and more. Though CedarFX could introduce a few additional educational resources, the broker remains a unique option for traders invested in giving back.
Best For
Forex investors
Investors interested in 0% commission or eco conscious trading
Investors looking for 24/7 customer service
Pros
Allows users to offset their carbon footprint
0% commission investing
Offers demo account access
24/7 customer service available through live chat
Eco Account Option (10 trees planted for each lot traded)
Fast deposits/withdrawls with Bitcoin
Cons
Limited number of educational resources for new investors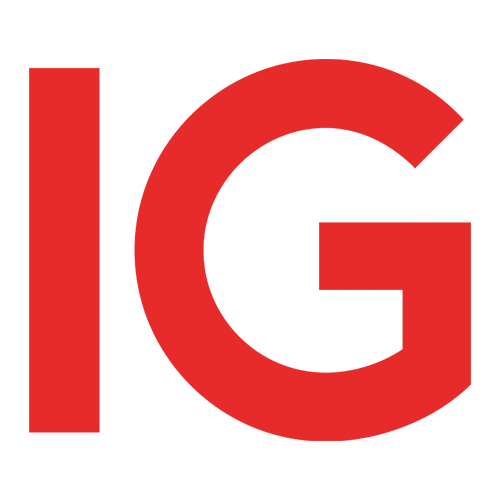 1 Minute Review
IG is a comprehensive forex broker that offers full access to the currency market and support for over 80 currency pairs. The broker only offers forex trading to its U.S.-based customers, the brokerage does it spectacularly well. Novice traders will love IG's intuitive mobile and desktop platforms, while advanced traders will revel in the platform's selection of indicators and charting tools. Though IG could work on its customer service and fees, the broker is an asset to new forex traders and those who prefer a more streamlined interface.  
Best For
New forex traders who are still learning the ropes
Traders who prefer a simple, clean interface
Forex traders who trade primarily on a tablet
Pros
Easy-to-navigate platform is easy for beginners to master
Mobile and tablet platforms offer full functionality of the desktop version
Margin rates are easy to understand and affordable
Access to over 80 currency pairs
Cons
U.S. traders can currently only trade forex
Customer service options are lacking
No 2-factor authentication on mobile

1 Minute Review
FOREX.com is a one-stop shop for forex traders. With a massive range of tradable currencies, low account minimums and an impressive trading platform, FOREX.com is an excellent choice for brokers searching for a home base for their currency trading. New traders and seasoned veterans alike will love FOREX.com's extensive education and research center that provides free, informative forex trading courses at multiple skill levels. While FOREX.com is impressive, remember that it isn't a standard broker.
Best For
MetaTrader 4 users
Beginner forex traders
Active forex traders
Pros
Impressive, easy-to-navigate platform
Wide range of education and research tools
Access to over 80 currencies to buy and sell
Leverage available up to 50:1
Cons
Cannot buy and sell other securities (like stocks and bonds)
Forex Terminology
If you're going to trade forex, you need to understand that language.
Pip: Acronym for "percentage in point" and is the smallest amount by which a currency pair's exchange rate can move. For most pairs, a pip is equal to a 0.0001 move.
Lot size: A standardized trading amount. Generally equal to 100,000 units of the base currency at online forex brokers.
Orders: Instructions given to your broker to "buy" or "sell" an asset on your behalf.
Calls: Derivative option contracts that allow you to purchase an asset at a given price on or before some future date but do not require you to do so, while a put option gives you the right to sell. Forex options are both calls and puts since the underlying asset is an exchange of one currency for another.
Forex Trading and You
While Antigua and Barbuda strives to expand its economy beyond tourism and hospitality, it will still be reliant on these industries for the foreseeable future. Forex trading is legal in Antigua and Barbuda, so you can freely operate through any one of the reputable foreign online forex brokers that will accept clients from the island nation. Since most retail forex traders lose money, you will want to develop a sound trading plan that incorporates an adequately profitable trading strategy before starting to trade currencies in a live account.
Bookmark this page and website as your primary source for information on forex trading in Antigua and Barbuda. Our goal is to provide you with accurate forex trading and market information in an easily accessible format.
Get a Forex Pro on Your Side
FOREX.com, registered with the Commodity Futures Trading Commission (CFTC), lets you trade a wide range of forex markets plus spot metals with low pricing and fast, quality execution on every trade.
You can also tap into:
EUR/USD as low as 0.2 with fixed $5 commissions per 100,000
Powerful, purpose-built currency trading platforms
Monthly cash rebates of up to $9 per million dollars traded with FOREX.com's Active Trader Program
Learn more about FOREX.com's low pricing and how you can get started trading with FOREX.com.