Want to jump straight to the answer? The best forex broker for most people is definitely FOREX.com or CedarFX.
eToro is at the forefront of the social trading revolution. Established in 2007, the company primarily supplies contracts for difference (CFDs) to traders looking to place bets on stocks, indices, currencies, commodities and cryptocurrencies.
Did you ever glance at a classmate's answers when you were taking a test in school? Unlike in school, copying isn't considered cheating when it comes to copy trade forex. In fact, it's perfectly legal and many brokers offer copy trading platforms to clients. If you want to make money trading forex but don't have the skills or time to learn the specifics, copying the trades of a professional is something you can consider.
Best Copy Trade Forex Brokers:
The Best Copy Trading Forex Brokers
Using the criteria listed above, Benzinga has chosen the five best copy trading forex brokers available today. Use these five as a starting point for your research, but remember, not every trader has the same needs.
1. eToro
Touting itself as the largest social trading platform on the planet, eToro is the giant in the space with clients in 140 different countries. eToro has a firm handle on the stock, ETF, commodity, currency and cryptocurrency markets.
Major forex pairs are limited to 30:1 leverage, while minors get 20:1, commodity CFDs get 10:1 and you can also get 5:1 on stock CFDs. (Note: U.S. traders only have access to cryptocurrencies.)You'll need $200 to open a copy trading account.
Social trading takes shape in a couple ways on eToro. First, there's the manual option. Simply search through the vast collection of trader profiles and sift through their stats. If you want to copy entire accounts, you might like CopyPortfolios. CopyPortfolios lets you mimic the portfolios of top traders or create a basket of different securities under one trading strategy. eToro's social network provides every member with a newsfeed, which also allows you to chat with other users. Few brokers provide a network of experts as large as eToro's.
Disclosure: eToro USA LLC; Investments are subject to market risk, including the possible loss of principal.
1 Minute Review
Though Australian and British traders might know eToro for its easy stock and mobile trading, the broker is now expanding into the United States with cryptocurrency trading. U.S. traders can begin buying and selling both major cryptocurrencies (like Bitcoin and Ethereum) as well as smaller names (like Tron Coin and Stellar Lumens).
eToro offers traders the opportunity to invest their assets into premade portfolios or cryptocurrencies, similar to services offered by robo-advisors through traditional brokers. Though eToro isn't a one-stop-shop for everything an investor needs, its easy-to-use platform and low spreads is a great way to enter the cryptocurrency market.
Best For
International Forex/CFD Traders
New cryptocurrency traders looking for an easy-to-use platform
Traders who want to buy and sell cryptocurrencies on-the-go
Pros
Simple platform that is easy to master
CopyTrader feature that allows new traders to copy the same strategies used by professionals
Virtual dummy account that gives you $100,000 to practice trades
Cons
U.S. traders currently limited to cryptocurrencies
Only 15 major coins available to trade
3. Vantage FX
Vantage FX is a Australian-based ECN forex broker which offers deep liquidity and lightning-fast trade executions. ECN stands for electronic communications network and it's a series of interconnected banks and liquidity providers that match buyers and sellers of different currencies.
Unlike a market maker, an ECN broker doesn't act as a counterparty to your trades, it finds a suitable seller on its complex network. ECNs are more transparent, have lower spreads and execute trades far more quickly than market maker brokers.
Vantage FX uses ZuluTrade and MyFXBook Autotrade for its social trading functions. Using ZuluTrade, clients have access to 120 different forex pairs and CFDs with leverage up to 500:1. It costs $200 to fund a social trading bankroll, but you can access ZuluTrader right from your MetaTrader 4 platform and choose from over 10,000 traders to follow.
MyFXBook Autotrade is a program for mirroring different traders' portfolios based on strategies. Low-performing accounts are screened out of the platform so only traders with repeated success can be copied. As an added bonus, no extra download is required; you can trade right on your browser.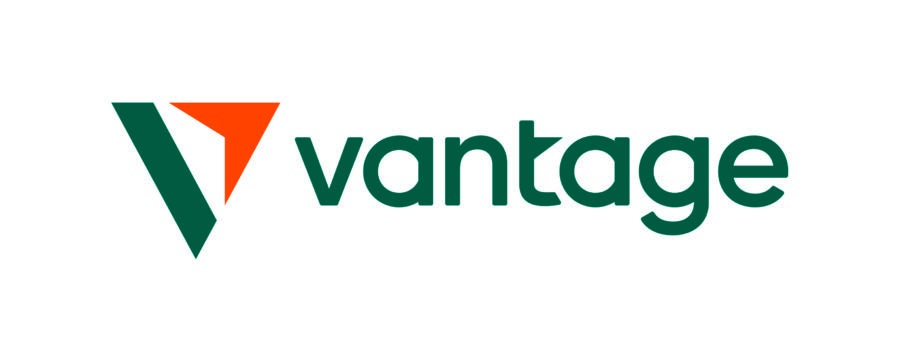 Account Minimum
$200 – $20,000 depending on account type
1 Minute Review
Vantage FX offers services that grant clients fast access to the global forex market and share CFDs through its MetaTrader platform suite, WebTrader and proprietary mobile app. Additional investment instruments in its offering include indices, commodities and cryptocurrencies. However, the company still trails behind other key industry leaders in the area of research and educational material as well as mobile app capability.
Best For
Traders that trade medium to high volume
Traders who want top-tier liquidity
Beginner traders who require access to financial markets
Intermediate and advanced traders with a small amount of capital
Islamic traders
Scalpers, swingers and long-term traders
Pros
Low trading fees
50% welcome bonus
Fast trade execution
Free forex signals
Negative balance protection
24 hours support
Fast account opening
Easy deposit and withdrawal
ASIC, CIMA, FCA and VFSC Regulation
Cons
No Canadian or US clients due to CFTC regulations
Product range could be increased
3. Pepperstone
Pepperstone is another Australian forex broker that has ventured into the social trading scene. Founded in Melbourne in 2010, Pepperstone has become one of the most diverse and sophisticated brokers on the forex market. Not only are MetaTrader 4 and 5 supported, but Pepperstone features the powerful cTrader program, one of the few true rivals to MetaTrader.
The social trading platform uses six different programs to enable copy trading: ZuluTrade, MetaTrader 4 Signals, Mirror Trader, MyFXBook, Duplitrade and RoboX. You can copy trade in real-time or automate your entire operation with these programs. You'll choose from either a spread-only (standard) or commission (Razor) account.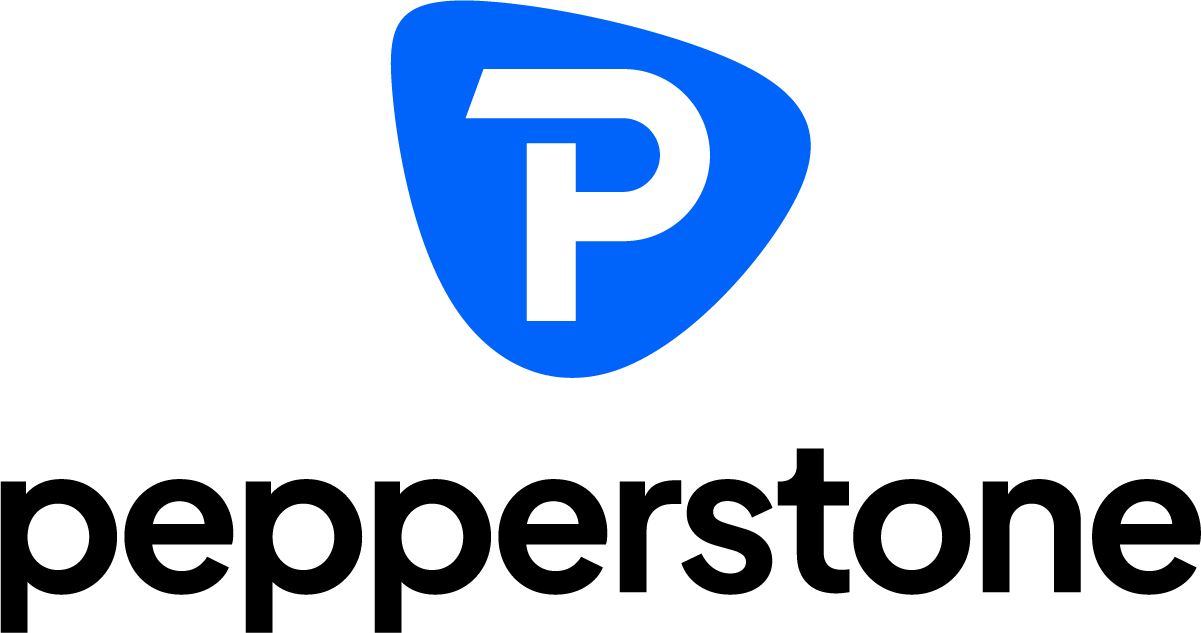 Account Minimum
AUD$200 or equivalent
1 Minute Review
Pepperstone is an Australian broker focused on providing international forex, CFD and cryptocurrency trading. Though U.S. traders currently cannot open an account with Pepperstone, the broker remains an affordable and comprehensive option for international traders. 
Pepperstone offers traders access to over 61 forex markets, over 60 CFDs for index funds and stocks and 5 cryptocurrencies. Leverage options with Pepperstone are extensive; you may qualify for up to 500:1 leverage when trading currencies and up to 5:1 leverage when trading cryptocurrencies, for example.
There are a few areas where Pepperstone can afford to improve. We'd love to see Pepperstone add its own trading platform in the future instead of relying entirely on 3rd-party platforms. We'd also love to see direct stock and fund purchase options in the future. Despite these flaws, Pepperstone remains a very strong choice for international traders.
Best For
International traders interested in trading CFDs from foreign markets and currencies
Traders who are already familiar with the MetaTrader or cTrader platforms
Traders who are looking for leverage when trading cryptocurrencies
Pros
Access to over 61 forex pairs and over 60 stock CFDs
Leverage available for both forex and cryptocurrency trading
Wide range of educational tools and courses that both beginners and experts can use
24/7 customer service
Cons
Not currently available to U.S. traders
No option to purchase stocks, bonds or mutual funds directly; only CFDs are available
Copy Trading and Forex: The Basics
Copy trading is considered an offshoot of social trading. Social trading is a concept in which novice traders quickly increase their forex or stock market earnings by imitating seasoned traders. To do it, you might seek out a few experts whose trading style or strategy you want to copy. From there, you can use one of two methods:
Copy Trading
When you copy trade, you set up your account to copy certain orders from one or many expert traders. Copy trading actually involves linking part of your account to the account of the expert you want to imitate.
Mirror Trading
Mirror trading does not involve linking your account to an expert's account. Instead, you set up your account to completely copy (or "mirror") all trades from an expert.

Let's invent an expert trader — Frank Forex. Frank Forex has a solid history of great returns in currency trading. Frank's strategies are complex, so instead of learning them yourself, you just hitch your wagon to Frank's cart.

To copy trade with Frank Forex, you'll link a portion of your account (minimum and maximum amount will differ by broker) to Frank's. When Frank makes a trade, your account makes the same trade in proportion. Most brokers have the option of copying certain types of trades or all the trades made in the linked portfolio.

If Frank Forex has a down year, you can choose to unlink your account with his and move on to Cindy Currency, the next high-rising trader you'd like to emulate.
What to Look for in a Copy Trading Forex Broker
Copy trading works differently depending on the broker you choose, so make sure you do your research. The platforms vary, but the best copy trading brokers do have a few things in common. Look for the following features when making your choice:
Low Minimums
Low minimums are always a good feature to have in a forex broker, but we aren't talking about minimums to open an account or execute a trade. Each broker has a minimum amount that must be put into an expert's portfolio in order to copy their trades. Make sure your broker doesn't have minimums that force you into copying only one or two other traders.
Easy-to-Use Platform
One of the appeals of copy trading is you don't need to do the research yourself. So why would you want to spend a lot of time troubleshooting trading software? Pick a broker with a simple interface and fast trade execution.
Diverse Network of Traders
Diversification isn't just for your 401(k). Social trading is a brewing phenomenon and a strong user base is the key to any social network. This is even more critical when you're copy trading forex. Anyone can scroll through a list and copy the traders with 90% win rates in the current month. You want to be able to tap into a diverse network of traders who are practicing different strategies in different markets.

Remember that copy trading doesn't just net you free money. Even the best traders go through long, cold streaks and they might have more capital to burn than you do. Copy trading is a way to avoid the nuts and bolts of the forex market, but it's not an excuse to be ignorant. Try to learn why the traders you copy make their moves.
Get Started Copy Trading
If you're new to the currency trading game, it might be hard not to feel like you're at a disadvantage. If you can't beat 'em, why not join them? Copy trading allows you to do just that.
Just remember that copy trading isn't a shortcut to riches. You'll still need to pick the right broker and understand the concepts at play when trades are posted to your account, otherwise you'll likely get burned. If you want to get started copy trading, first open a demo account at one of the brokers listed above. You won't risk any money and you'll learn what types of trades you want to emulate.
Disclaimer: eToro is a multi-asset platform which offers both investing in stocks andcryptoassets, as well as trading CFD assets.
Please note that CFDs are complex instruments and come with a high risk of losing money rapidly due to leverage. 75% of retail investor accounts lose money when trading CFDs with this provider. You should consider whether you understand how CFDs work, and whether you can afford to take the high risk of losing your money.
This content is intended for information and educational purposes only and should not be considered investment advice or investment recommendation.
Cryptoassets are unregulated and can fluctuate widely in price and are, therefore, not appropriate for all investors. Trading cryptoassets is not supervised by any EU regulatory framework. Past performance is not an indication of future results.
Past performance does not guarantee future results. Trading history presented is less than 5 years and may not suffice as basis for investment decision.
Get a Forex Pro on Your Side
FOREX.com, registered with the Commodity Futures Trading Commission (CFTC), lets you trade a wide range of forex markets plus spot metals with low pricing and fast, quality execution on every trade.
You can also tap into:
EUR/USD as low as 0.2 with fixed $5 commissions per 100,000
Powerful, purpose-built currency trading platforms
Monthly cash rebates of up to $9 per million dollars traded with FOREX.com's Active Trader Program
Learn more about FOREX.com's low pricing and how you can get started trading with FOREX.com.