Did you know most of our readers choose The Hartford for their professional and business insurance needs?
Workers' comp insurance helps your employees if they experience a work-related injury or illness. It helps make up for their lost wages, pays for their medical care, and may assist them with vocational rehabilitation if they need to retrain for new employment. It also pays a death benefit to employee families in the event of a fatality. That's why having the best worker's comp insurance is so important.
Businesses with employees are required to purchase workers' compensation in every state except Texas. In addition to being a requirement, ensuring your employees are supported if they're hurt on the job is the right thing to do.
Learn more about how this essential insurance coverage works and the best workers' compensation insurance providers.
Quick Look: The Best Workers' Comp Insurance Providers
Best Workers' Comp Insurance
Which workers' compensation insurance company is the best for your industry? Here are Benzinga's recommendations.
The Hartford
Founded in 1810, The Hartford has a long history of insuring businesses. It's the No. 2 workers' compensation insurer in the country with high ratings from AM Best, an organization that rates insurance companies.
The Hartford has specifically been working with construction firms since 1975. It's familiar with the risks posed by construction, and its risk engineering specialists can provide advice and guidance on improving worksite safety. It offers job site surveys, safety manual assistance, OSHA training, safety management workshops and more.
It has high ratings from its customers citing its easy claims process and flexible billing options, including pay-as-you-go.
It also has an extensive medical network with over 1 million providers and a Nursed Back to Health Program. That program uses experienced nurse case managers to coordinate care and support your employees.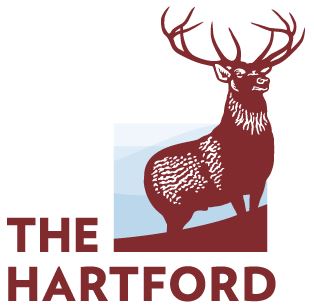 Best For
#1 provider of workers comp for small businesses
1 Minute Review
The Hartford is a leader in casualty and property insurance as well as workers compensation coverage. It brings more than 200 years of experience in developing and providing insurance products. The company uses a quote-based pricing scheme to offer insurance in 2 main segments: commercial and personal lines.
Its commercial segment serves over 1 million small businesses. The personal segment offers only nationally-endorsed home and auto insurance through the AARP® Insurance Program. The Hartford sells its products mainly through a network of independent brokers and agents.
The company is also a 12-time honoree for the world's most ethical companies according to The Ethisphere Institute. It delivers the name recognition and reputation of an experienced insurance carrier.
Best For
#1 provider of workers comp for small businesses
Those looking for an experienced insurance provider
Multiple coverage options with 1 carrier
Pros
More than 200 years of insurance experience
Provides online quotes
Has a solid financial rating
Offers a wide range of commercial insurance products
Cons
Pricing is entirely quote-based
Progressive
Repairs and maintenance services often require being out and about, which means workers' compensation and commercial auto insurance are an essential part of your insurance package. According to the Insurance Information Institute, transportation-related accidents were the leading cause of workplace deaths in 2019.
Progressive makes it easy to get both of these types of coverage and more. It offers the Progressive Advantage Business Program. With 1 call or a few clicks, you can secure a business owners policy, professional liability insurance, commercial auto insurance and workers' compensation insurance. Progressive is the top commercial auto insurance company in the country, and for the lines it doesn't directly offer, it works with reputable carriers it's selected.
Whether you contact it by phone or online, its experts are ready to help you choose the right workers' comp policy for your business.
Liberty Mutual
The coronavirus pandemic has shown the immense risks that healthcare organizations face. Liberty Mutual has a dedicated healthcare team that knows the ins and outs of these risks and how to support organizations and their employees.
It offers workers' compensation that's tailored to these needs and includes coverage for communicable diseases. It can also help your organization lower risks by assisting you in addressing issues like employee fatigue and burnout, needle stick accidents and safe patient and resident handling.
Liberty Mutual has safety and risk mitigation guidance available, and its dedicated health care claims team ensures your employees have the support they need to recover.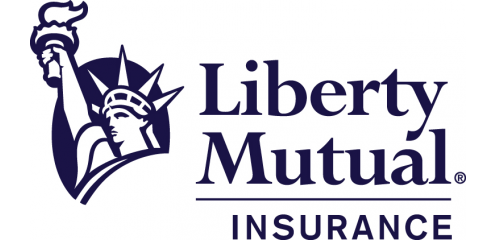 Best For
Industry-specific specialized protections
1 Minute Review
Business owners who are looking for a wide range of coverage options are likely to find everything they need through Liberty Mutual. From worker's compensation coverage to protections against acts of terrorism, there are very few coverages that Liberty Mutual isn't able to offer. While you might pay a bit more for your coverage with Liberty Mutual than you would with a smaller insurance provider, you might appreciate the company's wide range of local branches and easy-to-operate mobile offering.
Best For
Any type of company that needs specialized protections
Companies that need multiple coverages
Companies looking for help customizing their policy
Pros
Massive list of coverages and coverage options
Top-quality customer service
Ability to work with independent agent
Cons
Premiums may be more costly
Hiscox
Hiscox is an excellent choice for retail businesses because of its century of experience and expertise in working with small businesses. It works with more than 400,000 small business customers and has stellar reviews from those customers.
Hiscox offers flexible payment options, which are critical for retail businesses. When you file a workers' compensation claim, it assigns a dedicated claims representative to ensure your employee is taken care of.
Hiscox offers fast online workers' compensation quote estimates. In addition to workers' comp coverage, Hiscox also offers business owners policies, general liability coverage and more.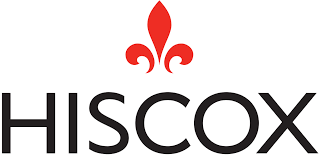 Best For
Small businesses with both part and full-time employees
1 Minute Review
Hiscox, a business insurance company headquartered in Chicago, specializes in policies for small businesses. You'll find general liability, professional liability and property insurance offered through brokers and online.
If you're just starting out and hiring new employees, Hiscox is a great option.
Best For
Small businesses
Businesses hiring their first employee
Businesses with part-time or full-time employees
Pros
Specializes in small businesses
Offers a discount for bundling policies
No added fees for monthly payment option
Cons
Not the best option for larger businesses
biBERK Workers Compensation Insurance
biBERK is part of the Berkshire Hathaway Insurance Group and has over 40 years of insurance experience. It offers a streamlined online application process and the option of speaking with an insurance expert on the phone for personalized service.
biBERK is a solid choice for small businesses who need to ensure their worker's compensation policies are compliant with state and federal law as they grow.
biBERK also makes it easier for businesses to get their Certificate of Insurance, or COI. You have access to your free COI at any time. Just visit biBERK's website to get one if you need it.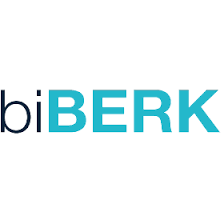 Best For
Staying compliant with state and federal regulations
1 Minute Review
biBERK is dedicated to providing small businesses with top-tier, cost-effective insurance. Customizable policies are sold directly by biBERK, so you can save on coverage for almost any business imaginable.
Pros
Sells insurance policies directly
Strong financial backing
Cost-efficient policies
Cons
Only business policies
No additional discounts
CoverWallet
CoverWallet is an Aon company that offers a wide range of business insurance, included workers compensation coverages. Policyholders get coverage for things like self-inflicted injuries, pain and suffering, injuries incurred off the job and actions that violate company policy. CoverWallet provides business insurance using technology, meaning your coverage is customized and optimized based on your specific needs.
Workers' comp through CoverWallet will help protect you and your employees.
CommercialInsurance.net
CommercialInsurance.net offers 1-stop shopping for workers compensation policies using its convenient online website. Fill in the criteria online and get quotes from several major workers compensation carriers within minutes.
CommercialInsurance.net works with providers on our list like Progressive, The Hartford, Liberty Mutual and Gallagher.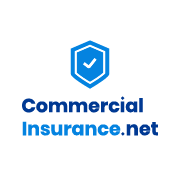 get started
securely through CommercialInsurance.net's website
Best For
Comparing quotes from trusted providers
1 Minute Review
Shopping for commercial insurance can be a daunting task. You need to contact multiple insurance companies, ask each for quotes on the different types of insurance and then finally compare quotes to make the best choice.
Or you could simplify things and visit CommercialInsurance.net. With CommercialInsurance.net, you can easily get quotes on the insurance you need from multiple reputable insurance companies like Progressive, The Hartford and Liberty Mutual Insurance. You can get a quick quote online or give CommercialInsurance.net a call. 
CommercialInsurance.net can connect you with all types of business insurance, including general liability, commercial property and workers' compensation insurance. It's best for business owners who want to save time and money by getting insurance quotes from multiple providers with 1 quote request.
Best For
Busy business owners
Comparing insurance policies
Pros
Easy quote process
Quotes from multiple insurers at once
Cons
No mobile app
No tools for managing multiple policies from different providers
What Is Workers Comp Insurance?
Workers compensation is a type of business insurance that pays employees who are injured on the job or become ill due to a work-related cause.
Businesses can purchase a workers compensation policy directly through an insurance carrier or a state government fund.
Today, businesses can easily purchase workers compensation online. However, business owners who know little about workers compensation may find it confusing. It is generally better to speak with a licensed insurance agent who can explain the coverages and benefits.
How to Compare Workers Compensation Insurance Plans
In comparing workers compensation policies, make sure the policy is specific to your industry. For example, roofers and heavy equipment operators have greater risk than office workers. Be sure to get a policy that is tailored to the risks in your industry.
The National Council on Compensation Insurance breaks jobs out by 700 job classification codes to help determine rates. This handy workers compensation calculator gives you an indication of rates.
Ask about the underwriting process. Certain commercial insurers are more willing to insure for certain types of risks than others.
You only need your workers compensation policy if you have a claim. Learn when and how to file a claim and get a good understanding of the process.
Explore the benefits and supplemental coverages each policy provides and get the most coverage for the least premium.
Workers' Compensation Coverage
In general, workers compensation policies provide coverage for medical expenses and liability. The policy wording spells out precisely what is and is not covered under the policy. Each state and each insurance carrier offer different coverages and benefits, so it is crucial for business owners to review the coverages before applying for a policy.
Workers compensation policies include the following coverages at a minimum:
Medical Expenses
The medical expenses portion of a workers compensation policy includes medical treatment for a work-related illness or injury. It covers emergency room visits, surgery costs, prescriptions and therapies.
The following workers compensation benefits are optional and may be added to a basic workers compensation policy by endorsement with or without an additional premium:
Employers Liability
If an employee alleges negligence, the liability portion of your workers compensation covers attorney costs, court fees and the costs associated with a judgment or settlement.
Lost Wages
Workers compensation policies may or may not include a provision for all or partial lost wages. Lost wages coverage pays employees' wages if they need to miss work to recover from a work-related illness or injury.
Survivor Benefits
In cases where an employee dies due to a work-related accident or illness, the widow, widower or dependents would be paid a part of the worker's average weekly wage. The rate typically changes depending on the worker's date of death, and it usually has a cap.
Temporary Disability Benefits
Temporary partial disability pays for lost wages while an employee cannot work during short-term recovery. It also makes payments if an employee can only return to work on a limited basis or perform limited duties at a lower wage.
Permanent Disability Benefits
Permanent disability pays for lost wages when an employee cannot return to work on an ongoing basis.
Death Benefits
When death benefits are added by endorsement, the policy makes payments to the deceased's family for financial support. Death benefits also cover funeral and burial expenses.
Retraining or Supplemental Job Displacement Benefits
Workers may not always be able to return to their previous job after a serious illness or injury. Policies may cover all or part of the costs of a retraining program to help workers re-enter the workforce.
Typical exclusions for workers compensation policies include losses caused by intoxication, drug use, company violations, OSHA fines and other losses. Workers compensation policies may also exclude losses for independent contractor injuries and injuries a worker claims after being fired or laid off.
Workers Compensation Laws
Business owners are not subject to federal workers compensation laws. State laws exclusively outline the requirements for businesses in their states.
The federal government offers workers compensation to federal employees.
State laws specify the circumstances where businesses have to carry workers compensation.
Depending on the state laws, specifications may include:
Insuring all employees for workers compensation
Providing coverage for businesses that have 1, 3, 4, 5 or more employees
Excluding requirements for limited exemptions (agricultural, for example)
Providing coverage for part-time or seasonal employees
Insuring on a self-insured basis
Texas is the only state where workers compensation insurance is not required. Businesses may only purchase workers compensation coverage from state programs in North Dakota, Ohio, Washington and Wyoming.
Failure to obtain workers compensation where it is mandated can result in fines or jail time.
What Workers' Compensation Does Not Cover
Each state defines what isn't covered by workers' compensation, so check your state's department of labor to find out specifics as to what isn't covered. Typically, workers' comp doesn't cover these:
Injuries caused by horseplay (fooling around)
Injuries caused during a criminal or illegal act
Self-inflicted injuries
Injuries that occurred while intoxicated
Injuries during a voluntary, off-duty recreational activity
Injuries that occur after being laid off or terminated
Additionally, workers' compensation may not cover injuries to employees who were knowingly hired illegally. Those injuries become the responsibility of the employer. Similarly, injuries that arise from employee harassment or discrimination may be the employer's responsibility and not workers' comp insurance.
Average Workers' Compensation Cost
Workers' comp insurance costs are based on several factors.
The type of work: Insurers look at the risks involved in the work you do. They assign your business a class code from the National Council on Compensation Insurance.
How much employees are paid: Workers' comp insurance is priced based on each $100 of payroll. The higher your payroll, the more your workers' compensation will cost.
Where your business is located: State laws vary, so insurance costs vary as well. States may also add taxes and fees.
Your claims history: If you have a claims history, your costs may increase or decrease depending on how your claims compare to other similar businesses. This is called an experience modifier.
The formula for determining workers' compensation insurance costs is:
Class Code Rate X Experience Modifier X (Payroll/$100) + State Taxes and Fees
How to Buy Workers Compensation Insurance
Most companies offer the convenience of applying for workers compensation online. Your application goes through an underwriting process, and it may come back with a few more questions. Answer them honestly. You will receive a notification once your policy has been issued.
One of Benzinga's partners shown here will be happy to help you understand the laws in your state, get the best quote and guide you through the claims process.
Do You Need Workers' Comp Insurance?
Workers' comp insurance protects your employees and your business. While many states allow you to self-insure, this requires you to show you have enough funds to cover workers' comp claims. That can be cost-prohibitive. Workers' compensation insurance takes care of your employees while preserving your cash flow. Contact one or more of our recommended providers to get started with a quote today.
Frequently Asked Questions
Methodology
Benzinga crafted a specific methodology to rank workers comp insurance. We prioritized carriers based on coverage options, specialized industries, customer service experience and how quickly and easily you're able to get insured including online tool usage. We also included workers comp insurance quote aggregators in lists to make it easy and efficient to compare policy quotes and options. To see a comprehensive breakdown of our methodology, please visit see our Workers' Compensation Insurance Methodology page.
Most Dangerous Industries Per State
The construction industry reports the most injuries and workers' compensation claims in 38 out of 50 states.
Second place goes to the forestry industry, followed by the transportation industry. By law, businesses with more than 1 employee must carry workers' compensation insurance. Workers' compensation insurance protects both your business and employees and creates a safety net for wage replacements and medical benefits.
Use our calculator to determine how much workers' compensation will cost you and your business.
Sources